Challenges are long and, well, challenging. Milestones and badges offer intermediate goals for your supporters, rewarding them and keeping them engaged throughout the Challenge.
We now have new options to complement your Virtual Challenge Milestones & Badges with custom messages and email notifications via Additional Display Settings. This gives your nonprofit more opportunity to connect your cause to your challenge and educate your supporters about your mission with custom milestones and notifications.
Once you have saved a milestone you will have the ability to configure additional display settings like adding a custom message to the Milestone Unlocked page as well as an email notification once the milestone is unlocked. This link will show under each milestone once saved as shown below.

The new additional display settings will give you a couple options depending on if the milestone is for individuals or teams: Milestone Unlocked Page Message and an option to send an email notification once achieved.
Milestone Unlocked Page Message – This message is accessible directly from the pop-up once the milestone has been reached as well as the individual Trophy Case. There are social sharing icons for the participant to show off their new milestone and badge.
You can add a custom message to show on this page: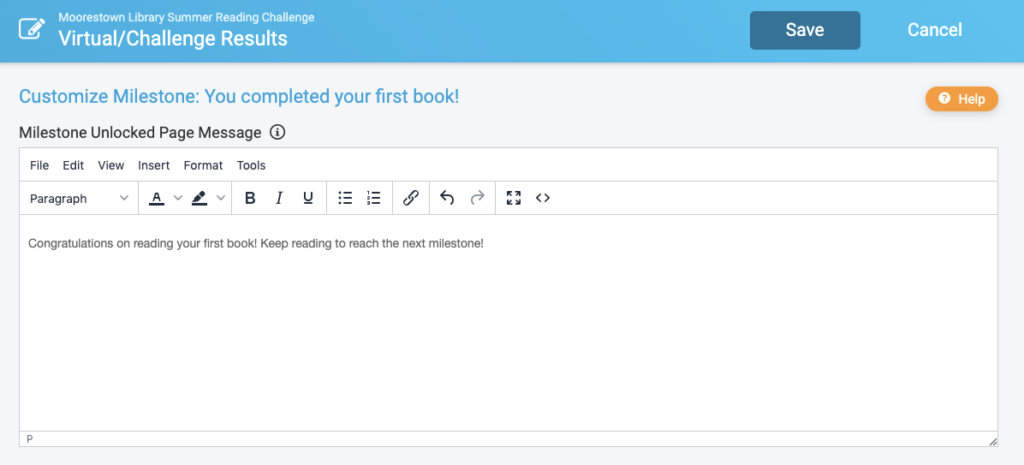 Here is what the Milestone Unlocked Page looks like from the participant side: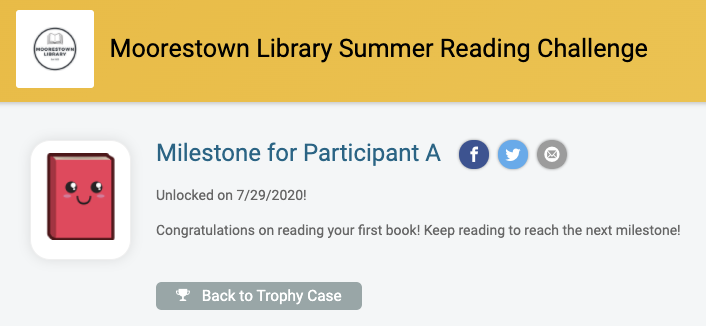 Send E-mail When Achieved? – Turning this setting on will allow you to customize an email notification that gets sent when the milestone is reached. This can be completely customized to include words of wisdom, the image of the badge, sponsors, and more!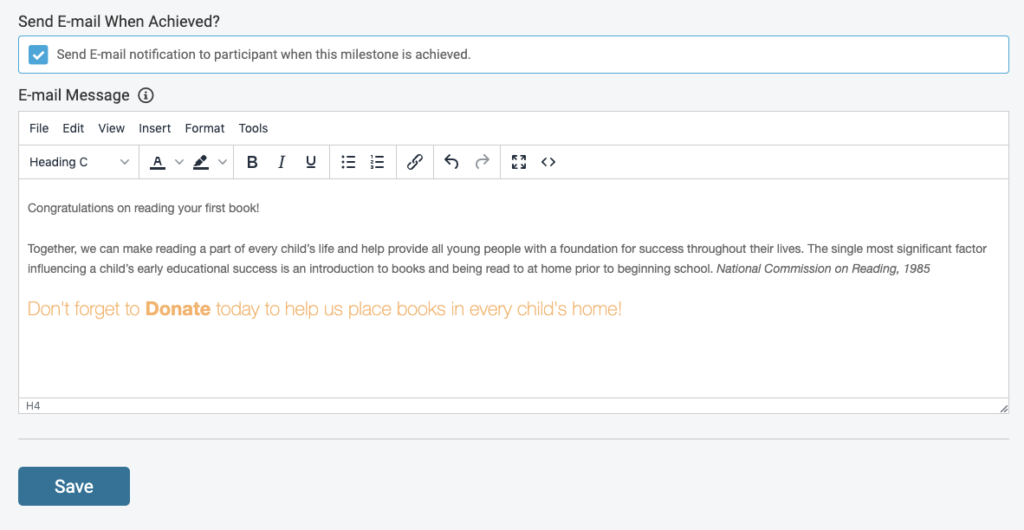 Participant Notification
Your participant will then get a fun email notification to congratulate them on their progress and learn more about your nonprofit's mission (and encourage them to keep going!):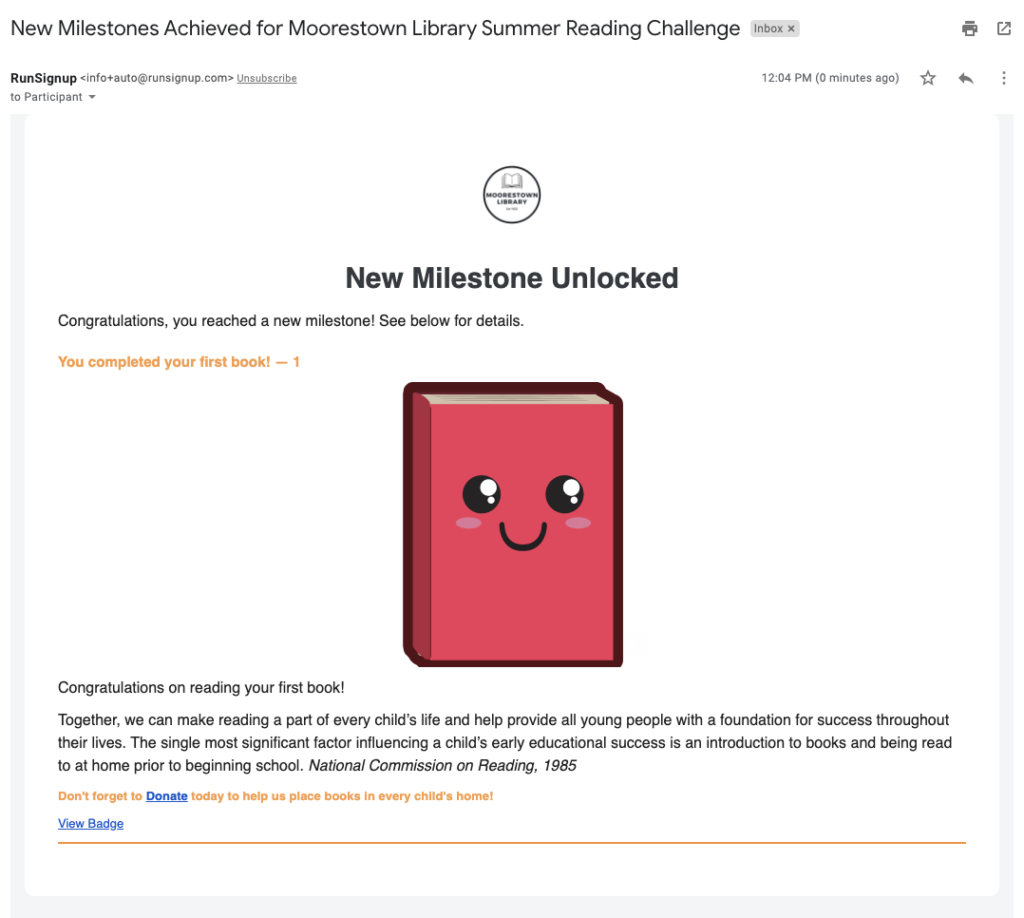 We hope to see some fun and creative ways these additional settings can be used for your virtual challenge fundraising campaign!
For more information and a complete setup guide, check out our Challenge Platform portal here: https://runsignup.com/ChallengePlatform