Key Features for Free Email…
Upgrade to Organization Email
Every peer-to-peer fundraising event comes with free email integrated in your dashboard. Like using our easy Email Builder and cutting your Email Marketing costs? Set up Organization Email for your nonprofit and leverage system lists of donors and fundraisers across all of your events. Organization email is perfect for newsletters, event launch announcements, and cross-promoting your events. Learn more about Organization Email!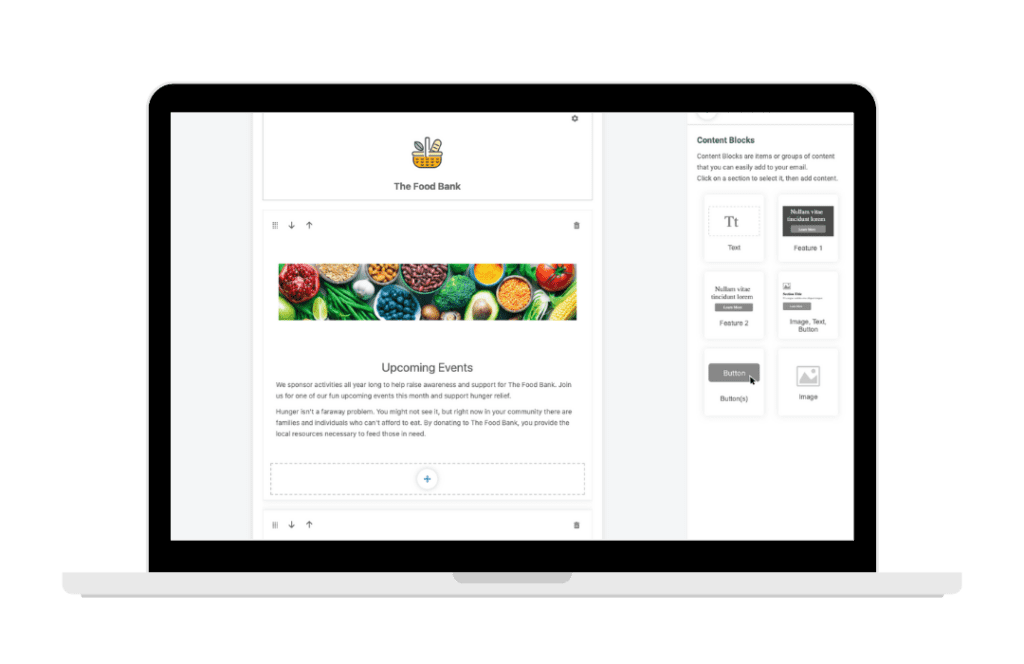 Purpose-Built Email Marketing for Peer-to-Peer Fundraising Events
Design Beautiful Templates…
Use our point and click email builder to create professional emails in minutes:
Choose one of our templates to customize or build your own
Add images with our easy uploader or select from one of our image galleries
Bring your own HTML from an email template you already love
Pick from our library of content blocks to create compelling email layouts that feature your message, calls to action, and content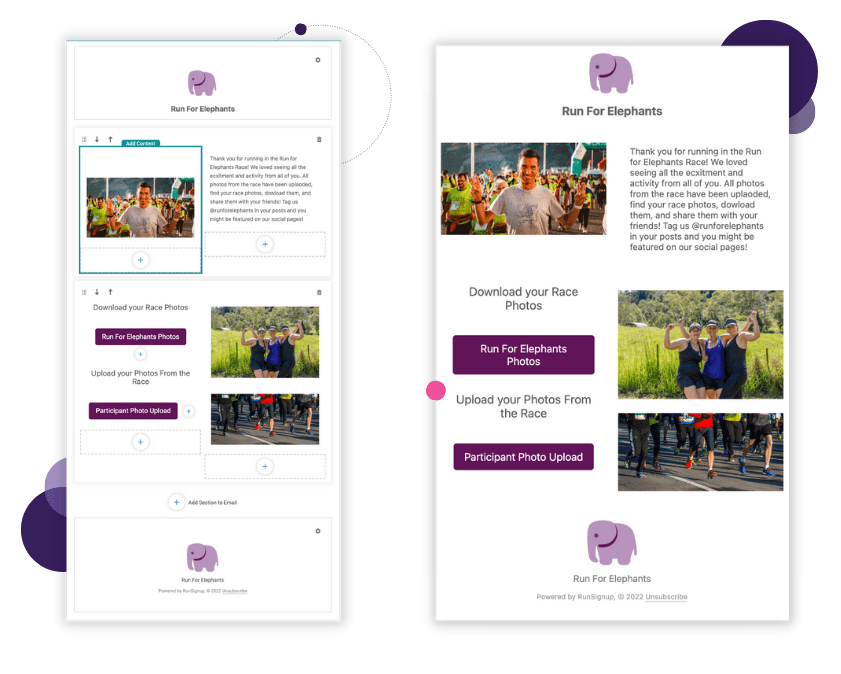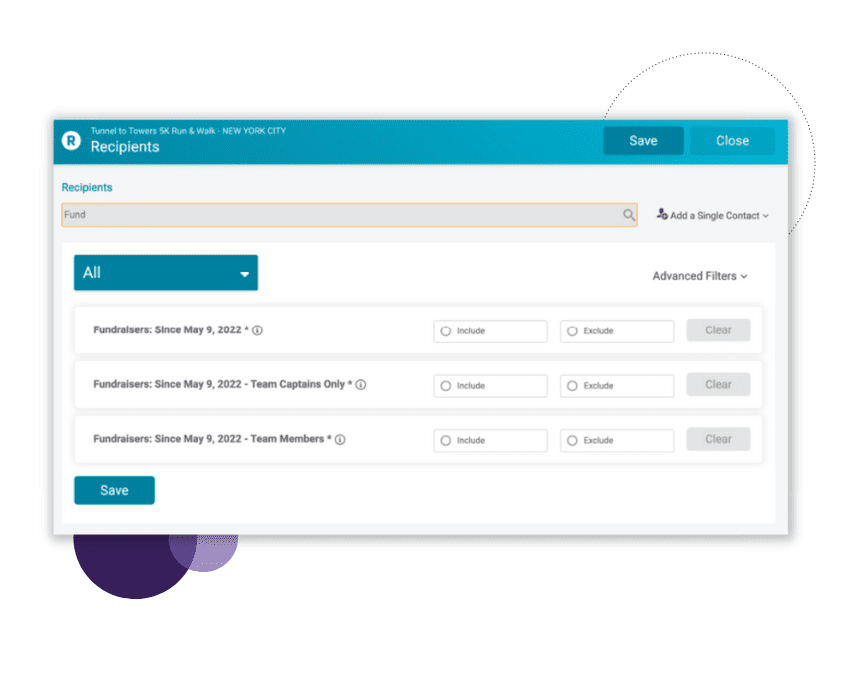 Send to Email Lists…
Select from our system generated lists and upload your own contacts:
System generated lists of donors, fundraisers, and participants are active and always up to date
Unlimited custom contact uploads – even if you have hundreds of thousands from your CRM
Include/exclude lists to reach the desired set of contacts; for example, all past participants who haven't signed up this year
Grow your Email lists with GiveSignup's Email Capture pop-up
Personalize Emails
Use data replacement tags to send important event and fundraising updates:
Leverage our extensive library of replacement tags from fundraiser data like amount raised and fundraising goal to Event Day info like QR Code for fast CheckIn and bib number.
Easily find the right replacement tag – just start typing the data you want to include and we'll give you a suggested list to choose from
Upload custom data fields to use replacement tags with custom lists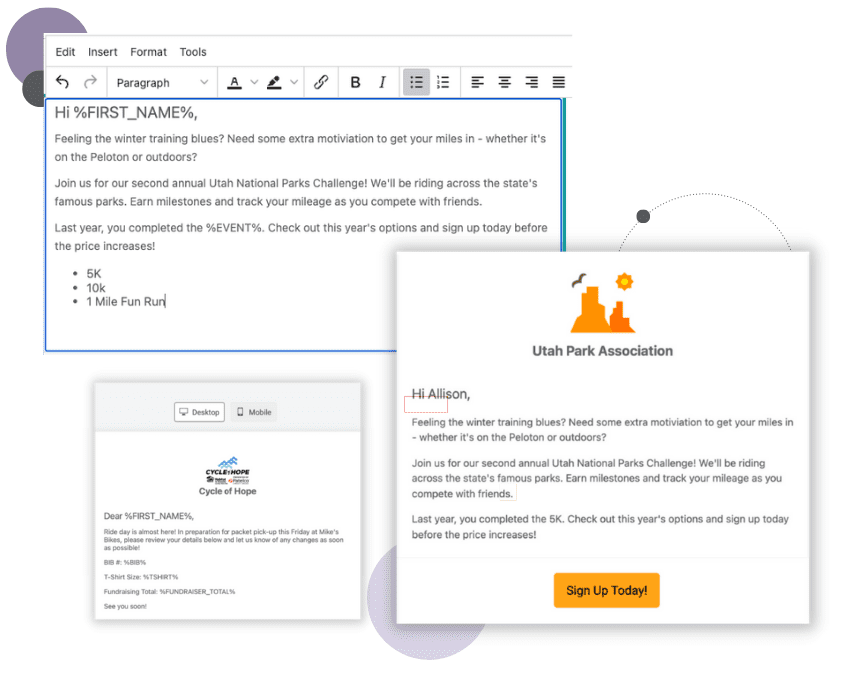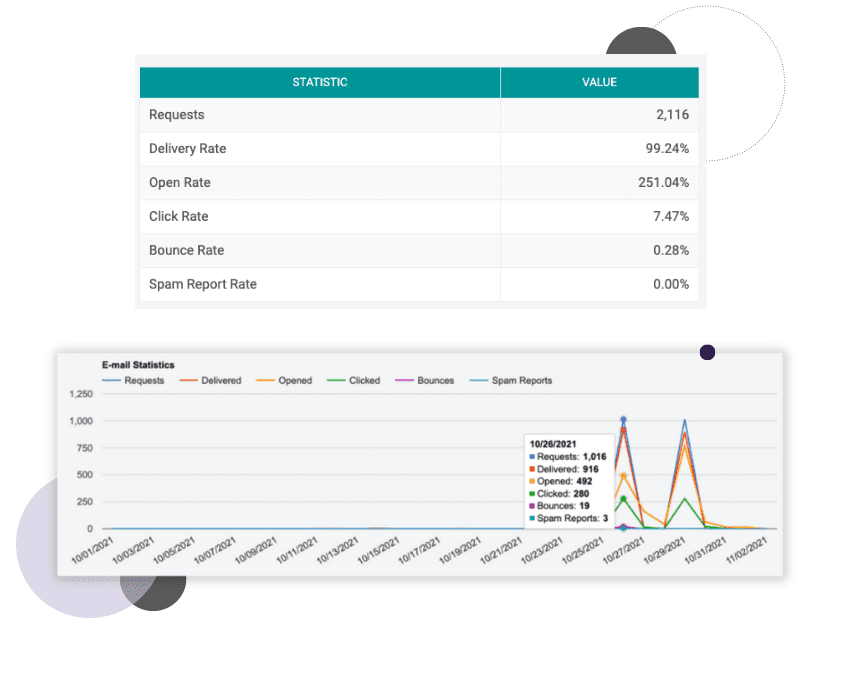 Convert Emails to Donations and Registrations
Use GiveSignup Email Reports and Analytics to optimize your emails and raise more:
View individual and aggregate email statistics
Use GiveInsights to further track the number of sign ups, donations, and website views each email generates
Easy option to copy, update, and re-send successful emails
---
Automate Your Emails…
Peer to Peer Fundraising Email Guide
Map out your event's Email Marketing strategy with our guide to the 5 emails every peer to peer fundraising event needs to send. With schedules, recipient lists, and suggested content that's easy to copy, you can set up your peer-to-peer fundraising campaigns in minutes.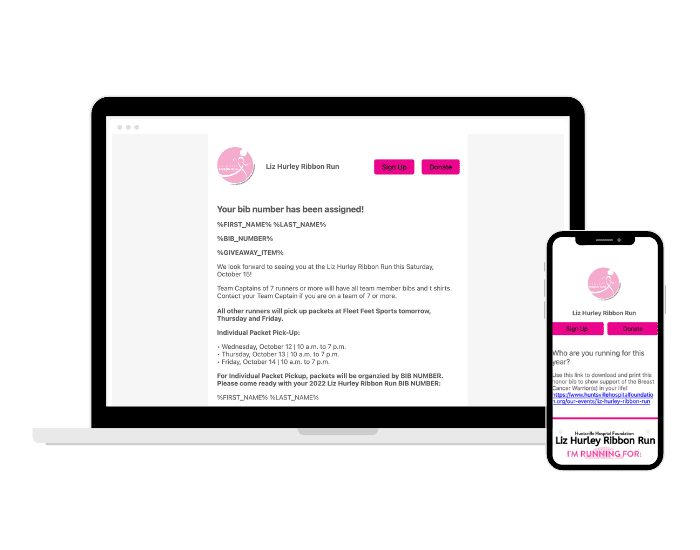 The Latest Blogs on Email Marketing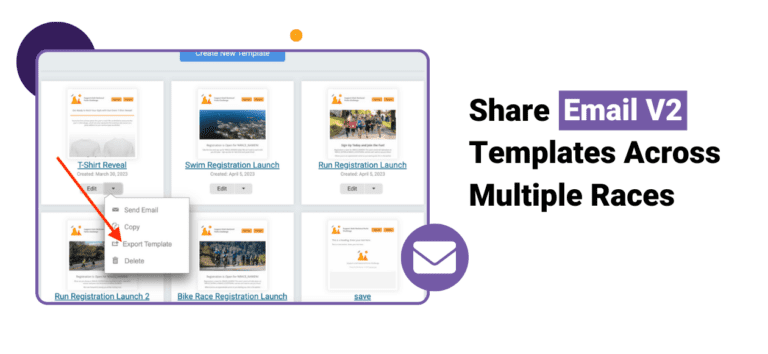 You can now export Email V2 templates that you create to other races. This makes it highly efficient and easy to share emails across multiple events. Navigate to Email V2 >> Templates >> Your Saved Templates. Click on the dropdown of any Email…
Read More
Show More