Get Started
Our simple fundraising event wizard makes it easy to setup your event in minutes. GiveSignup, a free fundraising event software is complete with free event Websites, free Email Marketing, and an Event Day CheckIn App. Interested in more information? Request a call with our team to talk about how GiveSignup's fundraising event software can help your organization raise more at your next event!
Technology Solutions for your peer-to-peer fundraising events
GiveSignup By The Numbers…
28,000+ Events
8 Million Annual Registrants
$2 Billion Raised
Key GiveSignup Technology…
Peer-to-Peer Fundraising Events
Turn your participants into supporters and advocates with GiveSignup's free fundraising event software. From marketing and registration, to fundraising and event day, GiveSignup's free fundraising event technology will save your nonprofit time, grow your event, and help you raise more.
Fast and mobile friendly donation and registration pathway for all of your fundraisers
Easy access sharing across all event elements, so your donor manager can access donation information and your marketing team can send emails
Comprehensive participant and donation reports for your team (and your accountant)
Secure, reliable payment processing on a PCI Level 1 Compliant platform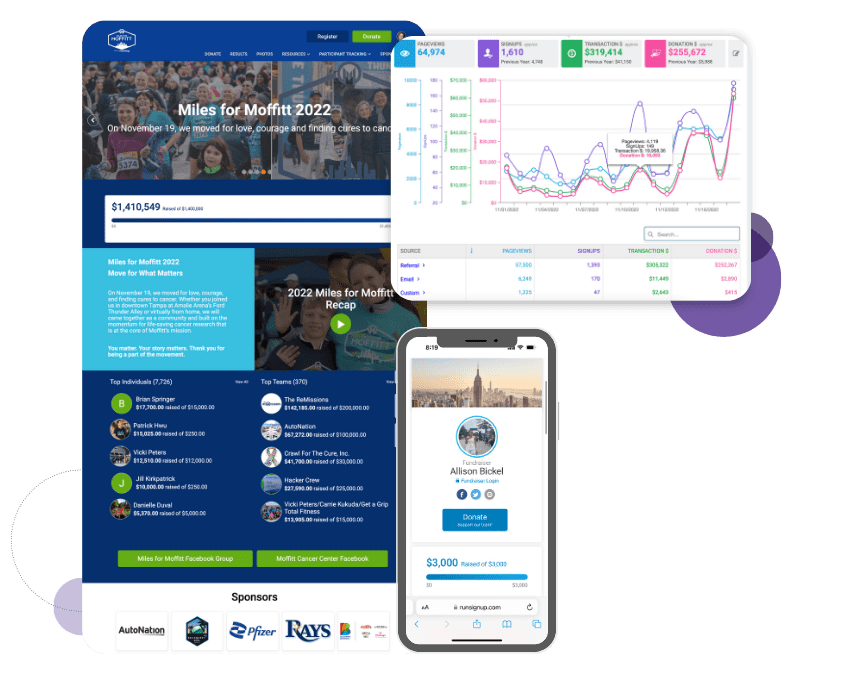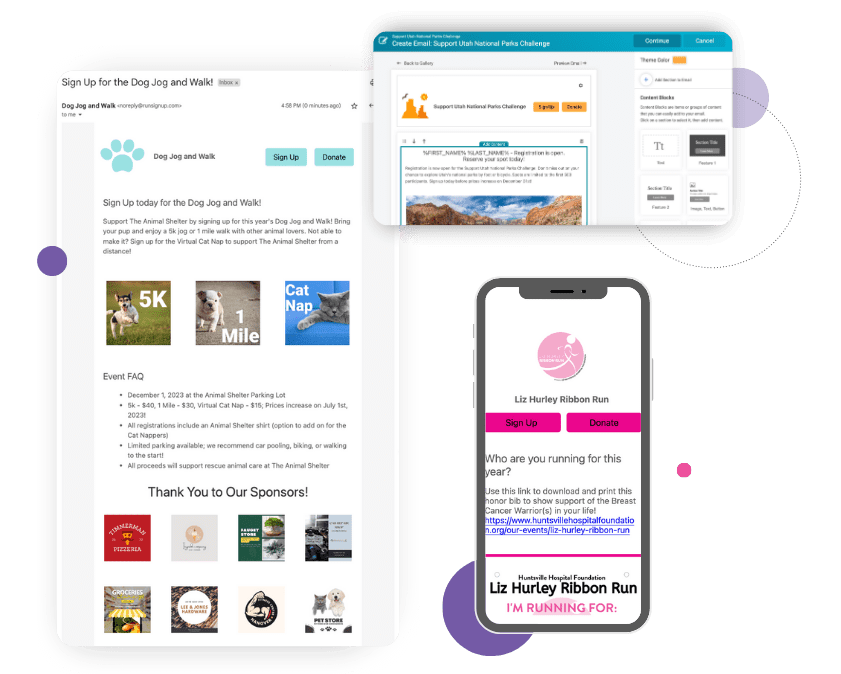 Email Marketing
Never pay for email again. GiveSignup's Email is always free and optimized to help you raise more from promoting your event, to sending personalized fundraising updates and tips.
Unlimited custom contact uploads and active system lists
Fundraising and volunteer data replacement tags for more personalized communications
Automated emails and prebuilt email templates for all types of topics
Fundraising Event Websites
Every GiveSignup peer-to-peer fundraising event comes with a free and automatically created event website. Your event website features your nonprofit's brand not ours. New website features roll out monthly so your nonprofit can have a professional and user friendly website.
Add sub-pages and dropdown menus to organize and properly format all of your event information
Point and click to add dynamic website content including, fundraising leaderboards, donation thermometers, maps, content cards, and more.
Hosting multiple events? Cross-promote all of your events created on GiveSignup with our event lists component.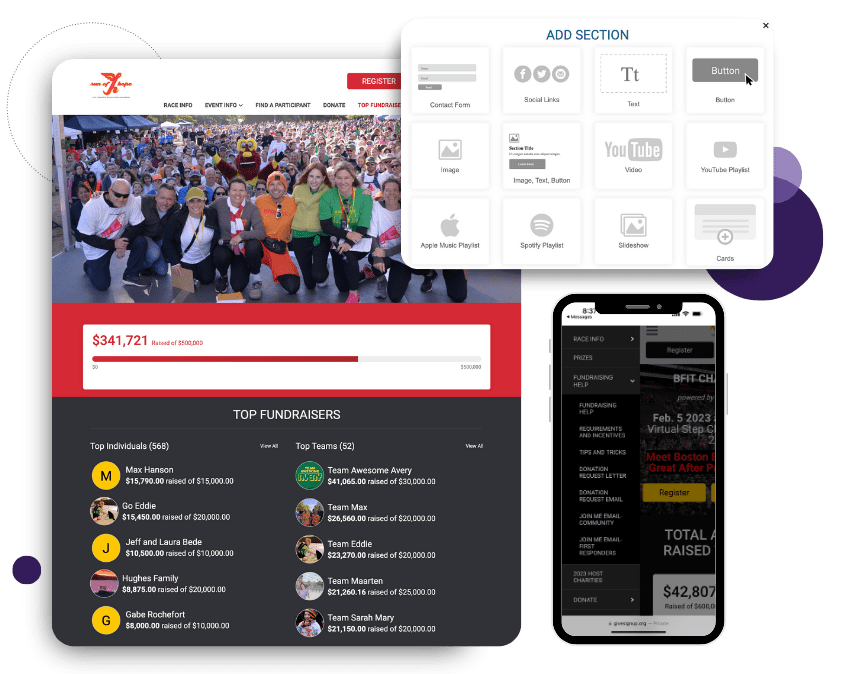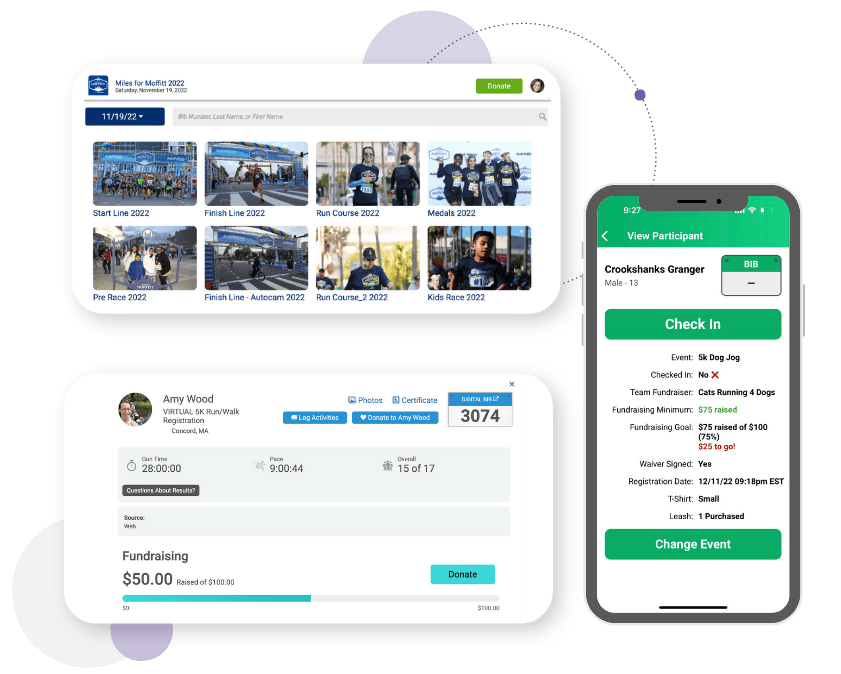 Event Day
GiveSignup's purpose-built Event Day technology puts your fundraisers first and makes events simple for volunteers and staff.
Streamline Event Day with GiveSignup's mobile CheckIn App, which includes options to check-in by fundraising team and show fundraising totals in the app.
Coordinate volunteers with an integrated and free volunteer platform.
Extend the buzz past event day with photos, easily tag, upload, and share participant photos with GiveSignup's free photo platform
Fundraising for All Types of Events…