Technology for Volunteers…
GiveSignup's integrated and free Volunteer Management system makes easy to recruit and manage volunteers for your nonprofit's events.
Key Features for Volunteers
Volunteer Task Management
Organize your volunteer tasks to make it simple for your volunteers to sign up to help.
Create volunteer tasks and timeslots to identify each of your needs
Set minimum and maximum volunteers needed per task
Group volunteer tasks into categories for simple and intuitive display
Include specific details (time, place, etc.) for each task and category
Access direct links to each task to make it easier to direct committed volunteers to the right task to sign up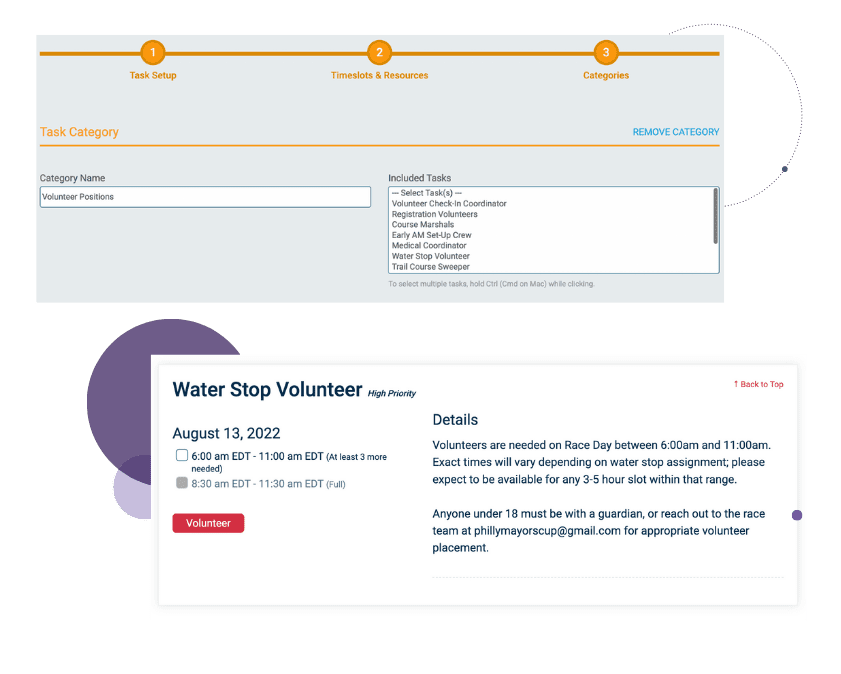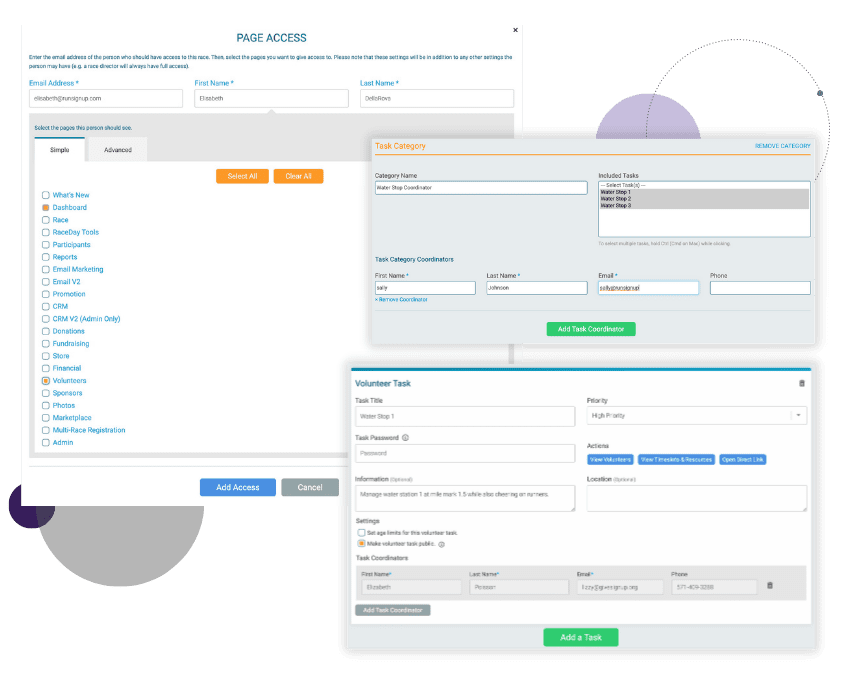 Coordinator Access
Empower your volunteer coordinators to do their job by providing them with broad or specific access.
Add coordinator access on the task or category level to provide them access to the data about the volunteers they are responsible for
Add access to all volunteer data for via secure access sharing settings
Enable coordinators to
Set up notifications for your coordinators so they never miss a thing
Information Collection
Collect the right information for every event volunteer.
Require (or allow) volunteers to respond to questions in a variety of formats, including check box, select menu, time entry, and free form
Ask conditional questions if the volunteer is signing up for a specific task or tasks
Include a required volunteer waiver during registration
Import additional volunteers into the system as needed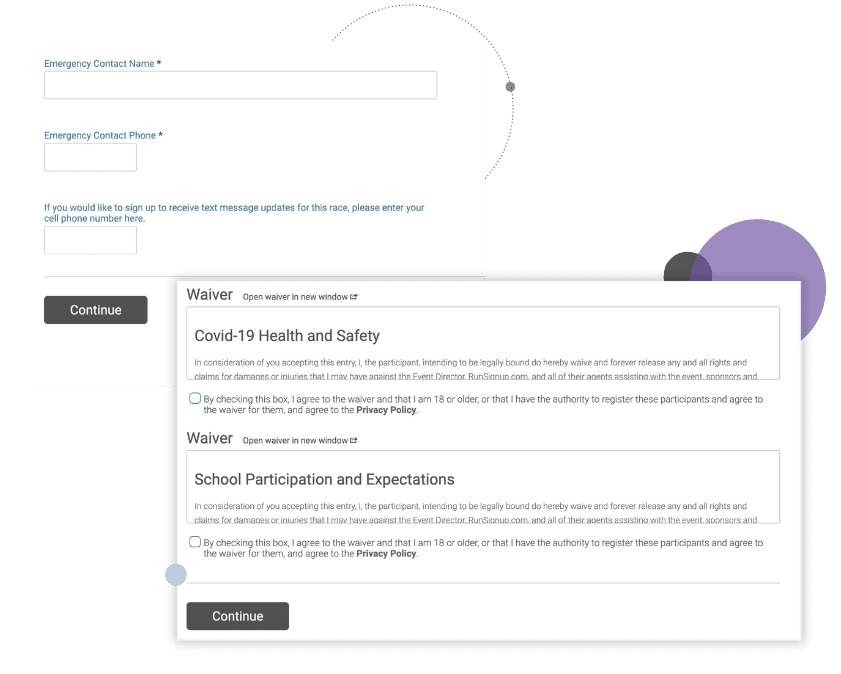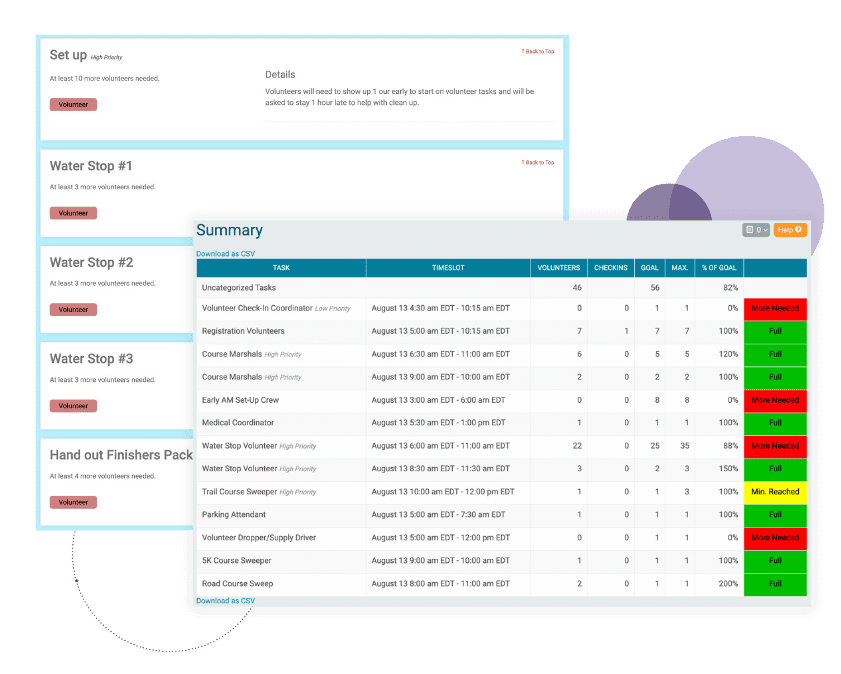 Volunteer Platform
Keep your kids race fully staffed with a volunteer platform built directly into your race dashboard.
Organize your volunteer needs with individual volunteer tasks, timeslots groupings of tasks into categories, and dedicated volunteer and task coordinators
Optimize your assignments with minimum and maximum numbers of volunteers needed
Add custom questions with information and waivers from your volunteers
Easily communicate through free email and automated volunteer lists (and sub-lists by task or category)
Take advantage of vouchers to offer your volunteers discounted entry into future events
Customer Spotlight
YMCA
The YMCA is one of the nation's leading nonprofits strengthening communities through youth development, healthy living, and social responsibility. GiveSignup has free and purpose-built registration and ticket event solutions that help all types of YMCA events. Find solutions for YMCAs across the country to raise money, bring awareness to their local programs and charities, and engage members and the broader community.
$2.4 Million from Turkey Trot Donations

20 Day Challenges

100 YMCAs