Technology for Runs, Walks, and Run/Walks…
GiveSignup makes raising more easy with integrated donations and peer to peer fundraising. But we're also here with free technology to help you manage your Run, Walk, or Run/Walk from promotion to Event Day.
---
Boost Registrations. Easy.
Fast, Accessible Sign Up and Data Collection
At its core, GiveSignup registration ensures your participants can register fast, and from anywhere, while guaranteeing you get all the information you need for a successful event.
Mobile friendly registration pathway to accommodate the 70% of event website views and 58% of event registrations that take place on a mobile device
Offer multiple registration options; for example, a 5k run/walk and a 1 mile walk
Saved profile information to speed the registration process for repeat attendees
Multiple choice and open-ended custom questions to allow you to collect more in-depth participant information
Options for sensitive data collection
COPPA compliant; we don't collect personal information like email for minors
Flexible waivers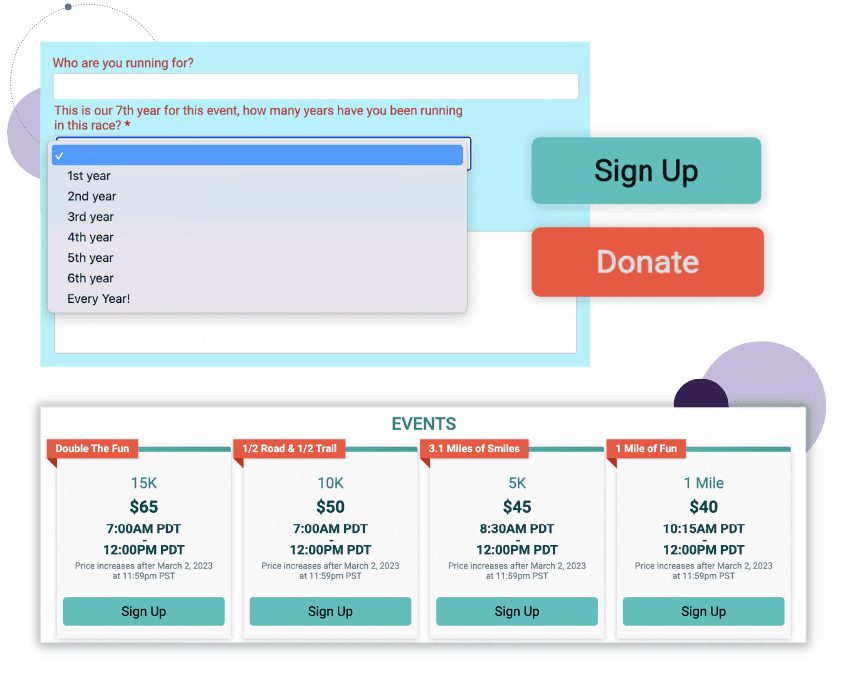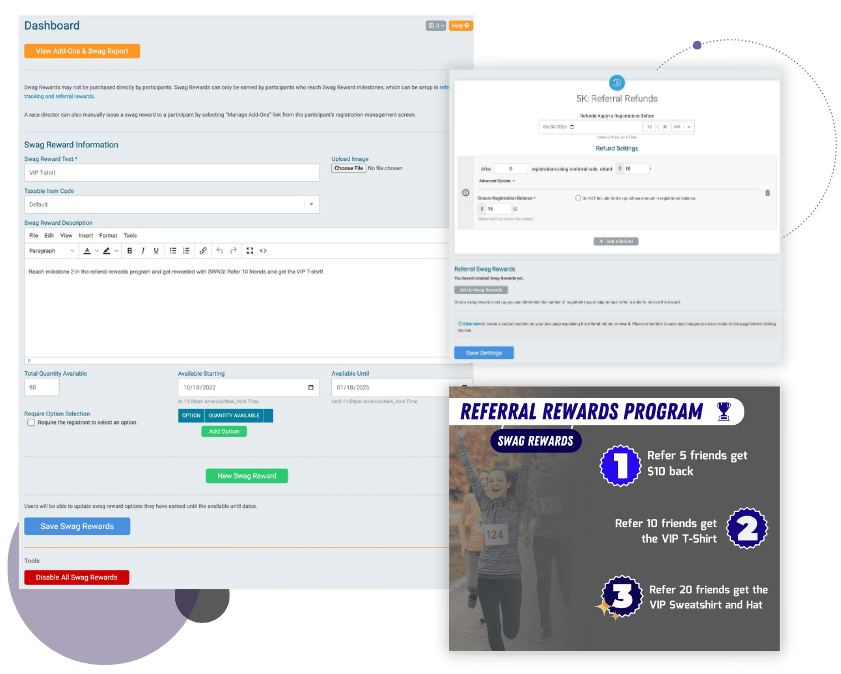 Pricing and Incentives to Raise More…
Take advantage of GiveSignup's powerful integrated pricing tools that event organizers can use to increase registration and fundraising dollars. Set up your pricing strategies ahead of time and the system does the rest.
Early-bird discounting with price increases based on date or number of registrations
Multi-person or team discounting to boost group participation
Age-based discounts to drive family-friendly events
Option to automate registration fee refunds to fundraisers when they raise a certain amount
Unlimited coupon codes with full event director control over the discount and parameters
Referral rewards programs to automate refunds for participants who become referrers
Automate discounts to participants who donate above a certain amount when they sign up
Participant and Fundraiser Management
Deliver best in class support to your participants and fundraisers from registration to Event Day.
Fundraisers can easily customize & update their pages, view donor reports, and email their contacts with pre-formatted templates
Allow participants to manage their own registrations; for example, update their shirt size until 2 weeks before the event or switch their event
Easily manage participants through profiles that show the supporter's history with your events and quick options to manage & edit their registration or fundraiser
Manage participants from the CheckIn App on Event Day, including the ability to transfer to a different event on site; for example, switch from the 5k run to the 1 mile walk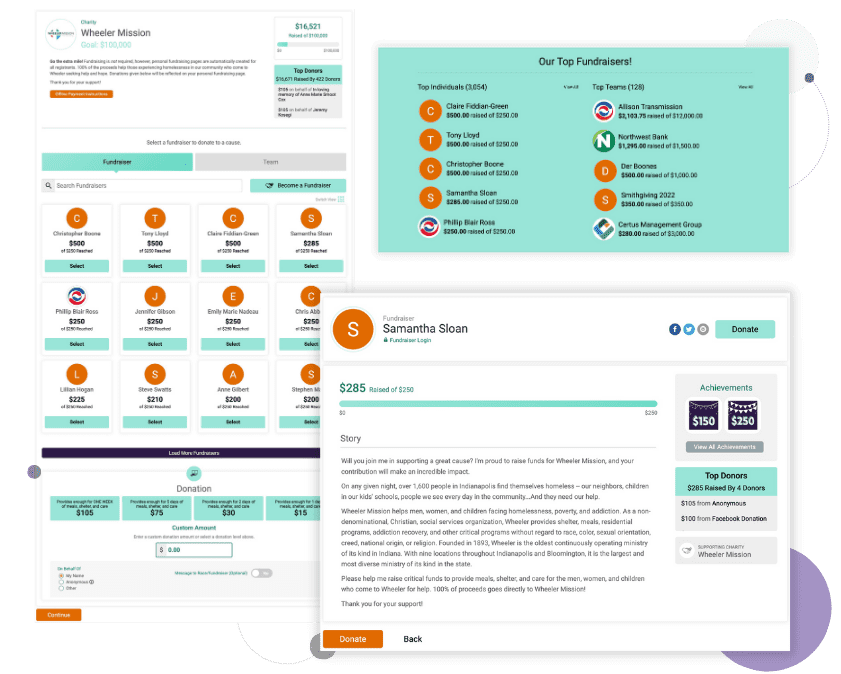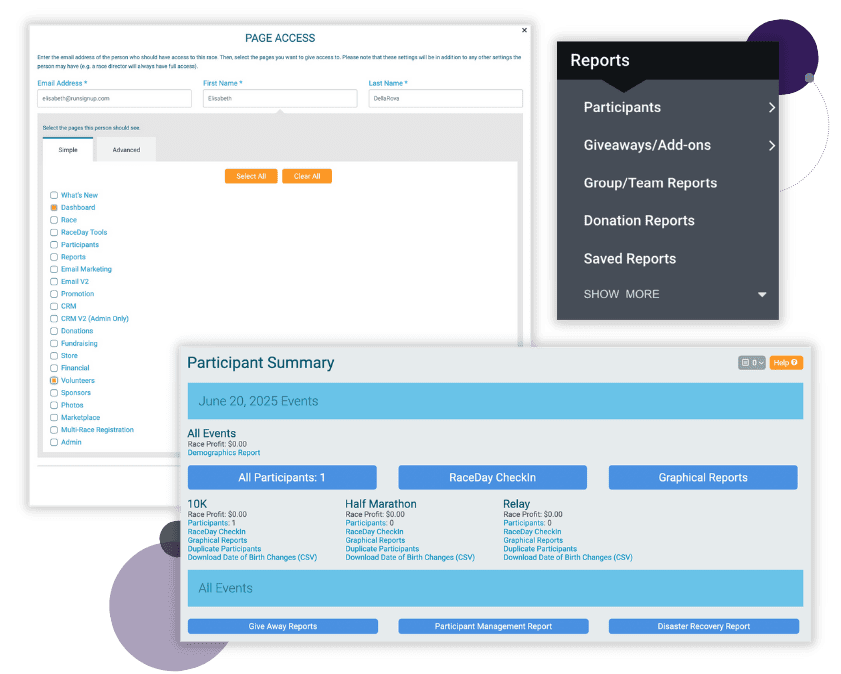 Access and Reporting for Runs and Walks
Give access to your team and generate, customize, and export the reports that you need.
Options to give full, non-financial, and/or partial access (i.e. only access to Email and Website)
Give as many people access to your event as you want – we'll never charge for access or user seats; GiveSignup is FREE event technology
Choose from hundreds of data fields to view all of your data in one place: participation, team, and fundraiser details are easy to report on from a single report
Easy export options to get your data into spreadsheets and other systems your nonprofit uses
You own your data; we'll never market to your participants and fundraisers
More Than Just Peer to Peer Fundraising Events
GiveSignup knows it takes more than just a powerful registration provider to deliver a successful Run or Run/Walk. We build software and technology that are essential for events to raise more and deliver a memorable event day experience.
Free Websites
Free Email Marketing
Integrated fundraising tools
Volunteer management
Caps and corrals
Group & team setup
Experiential EventDay Tools
Free EventDay CheckIn App
Free photo platform
And so much more!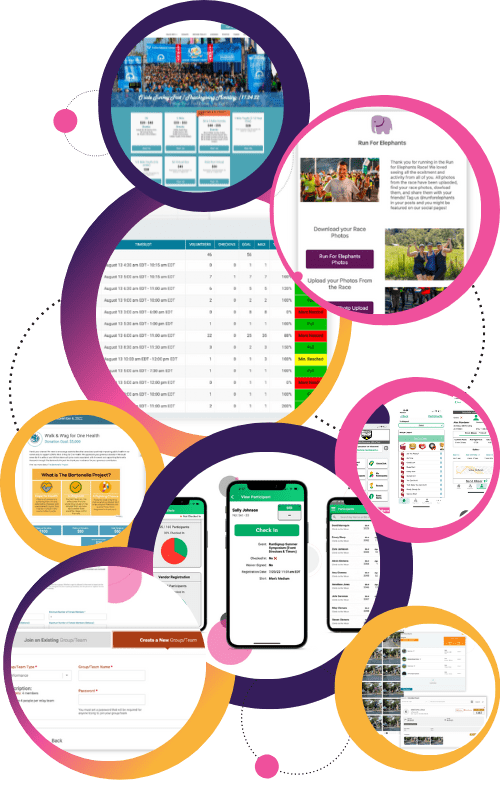 Registration Event Customer Spotlight
Leading Edge Take Heart 5K
Take Heart is a nonprofit like so many – operating with a small staff that aren't full time race directors and have many additional responsibilities. They teamed up with Leading Edge, to bring something meaningful to Lakeland's active community. And when it comes time to make the Leading Edge Take Heart 5K a reality, the tools and guidance of GiveSignup help make it a success.
$40,000 Raised

$6,000 Raised by Top Team

50 Sponsors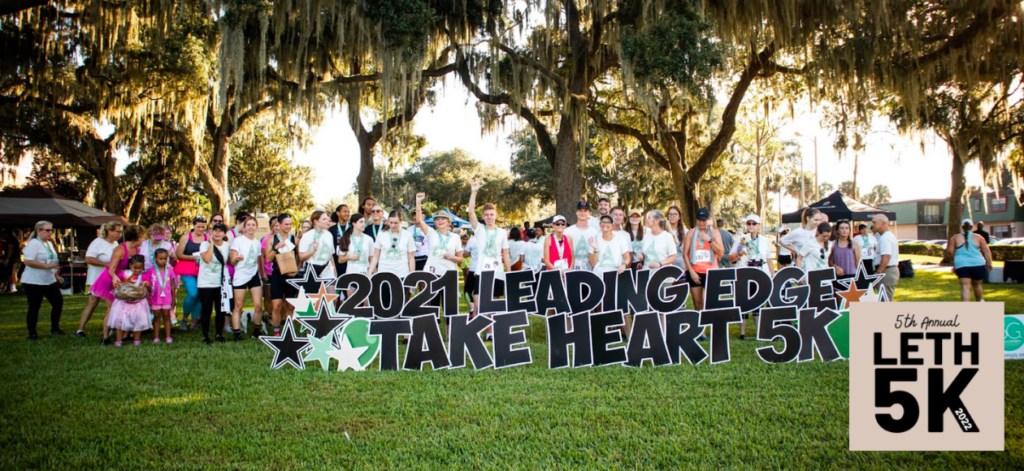 Most Recent Blogs on Runs and Walks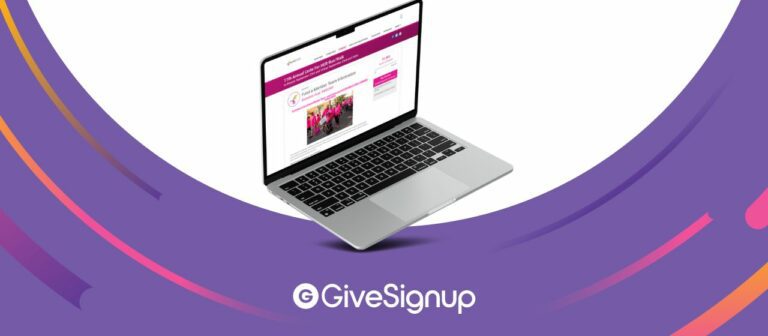 GiveSignup's purpose-built platform gives nonprofits free tools raise awareness and money, but the true magic comes from the innnovative ways that nonprofits activate those tools to improve their peer-to-peer fundraising events. This month, we take a look at three very different events…
Read More
Show More