GiveSignup's purpose-built platform offers the option to easily create peer-to-peer events as a perfect way to raise awareness and encourage participation to help reach your events ultimate goal. Check out three examples below that are maximizing the value from our tools and features.
The Dog Jog is back and better than ever for its 21st annual event. Richmond SPCA provides lifesaving care and services to the people and pets in their community, and will help save the lives of more than 4,000 homeless animals this year!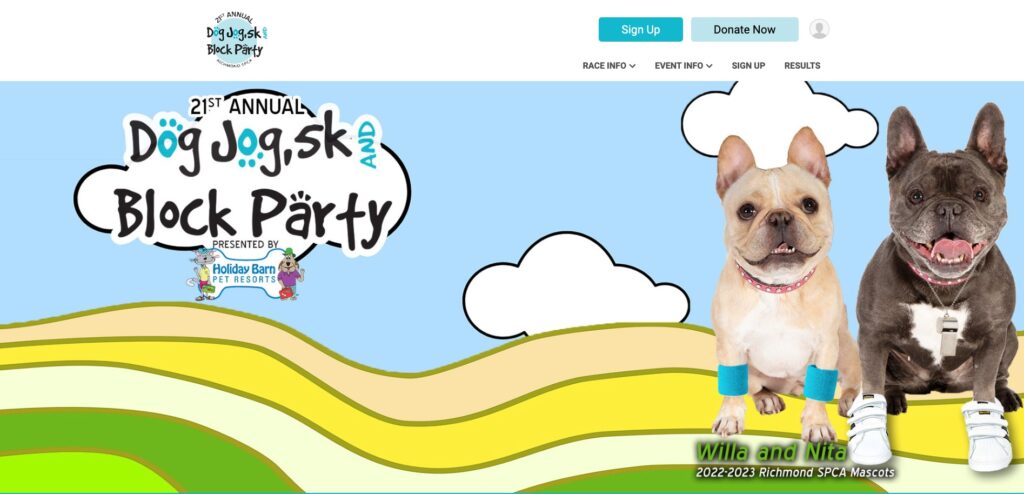 Flexible Event and Fundraising Options for Participants
Participants have the option to choose from seven different ways to get involved. Whether they prefer to be in-person, virtual, or to help contribute with fundraising. For participants that choose to fundraise, there is dedicated pages that provide tips and incentives, and also gives encouragement with prize information. There is something for everyone of all ages, ending the event with a block party!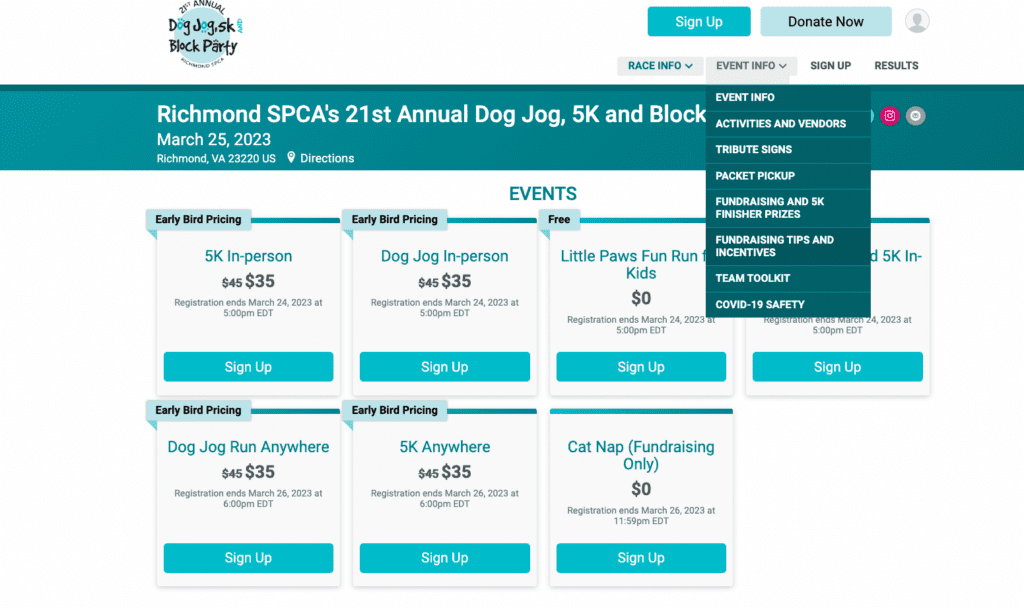 Ellie's Army Foundation is hosting their 5th Annual Dirty Socks 5K Run and Walkathon. This organization raises money for families struggling to pay their medical bills and to assist children and young adults facing life-threatening illnesses.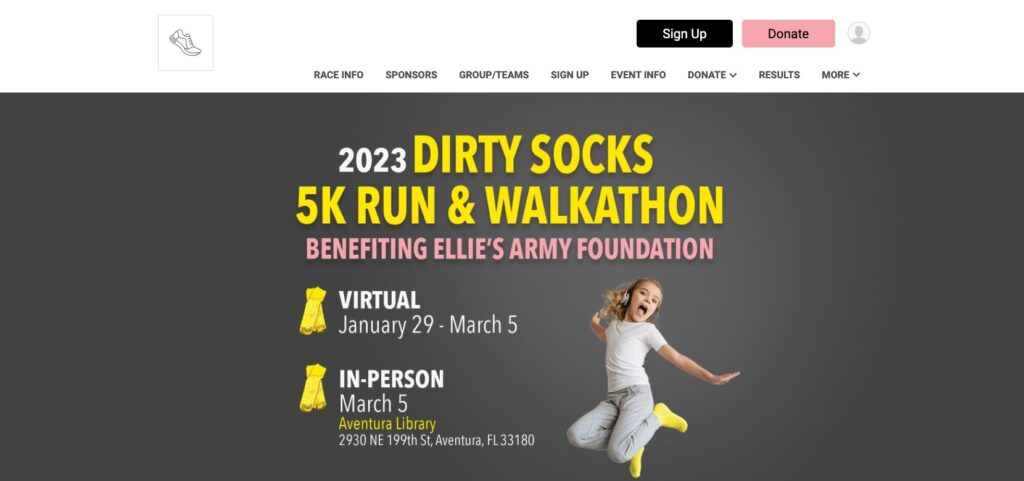 Custom Cover Page Options
Ellie's Army Foundation took full advantage of customizing their cover page to display event options, family testimonials, an event count down, and even information for fundraisers. The ability to have a custom cover page is very effective because you have core information that participants can see at first glance.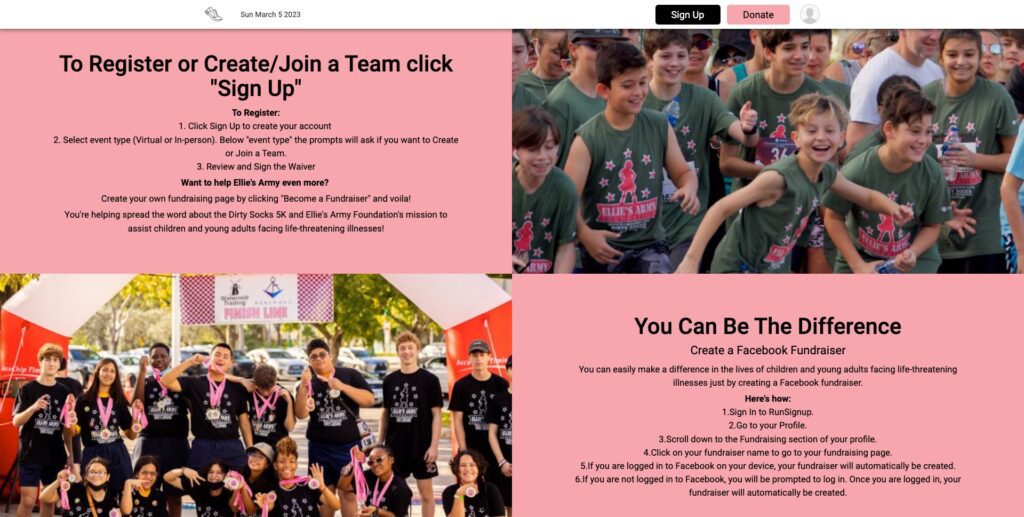 The Safe Center Long Island works to end abuse and provide victims in crisis with free support, services, and hope for the future. The funds raised at the TSCLI 5K will go to supporting the critical work of the Safe Center's expert staff as they support and empower victims. The event offers the options to register for the 5K, donate to the cause, volunteer or become a fundraiser.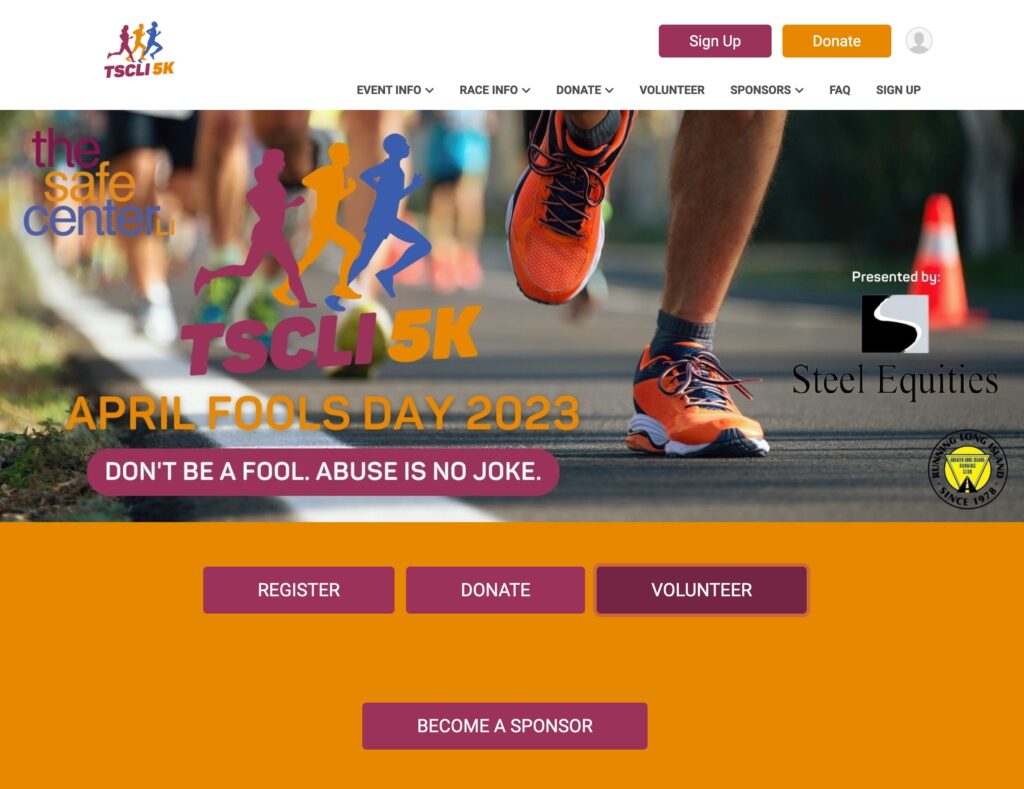 Individual or Team Fundraising Options
Supporters are given the option to become an individual fundraiser or create a fundraising team. Both options lead to setting a fundraising goal, and spreading the word to get sponsored. Fundraisers are incentivized with award categories and have their own page that share their story and fundraising achievements.