Customer Snapshot

In Support of: Children and family going through illness
Donation Count in 2023: $450,000+
GiveSignup Products Used: V2 Email, CheckIn App, and Peer to Peer Fundraising Tools
The Red Shoe Shuffle Run and Walk, came about in 2011 when the Ronald McDonald House in Maryland started an annual event. It consists of past and current Ronald McDonald House families and volunteers shuffling together in support of the House and the support it provides to the families. The first year the event had a couple hundred participants, and has since grown to a couple thousand. During their search for new technology, they decided that GiveSignup was the best fit and the premier solution to use. They have been with GiveSignup for over three years, and as for fundraising, this year they broke $450,000…and donations are still rolling in.
Registration Options and Pricing Strategy
Accessible for Everyone
The Red Shoe Shuffle event includes registration options for in-person or virtual participation. Due to Covid, the 2020 event shifted to virtual and since then they have continued to offer a virtual option. During the 2023 event, five percent of participants opted for virtual.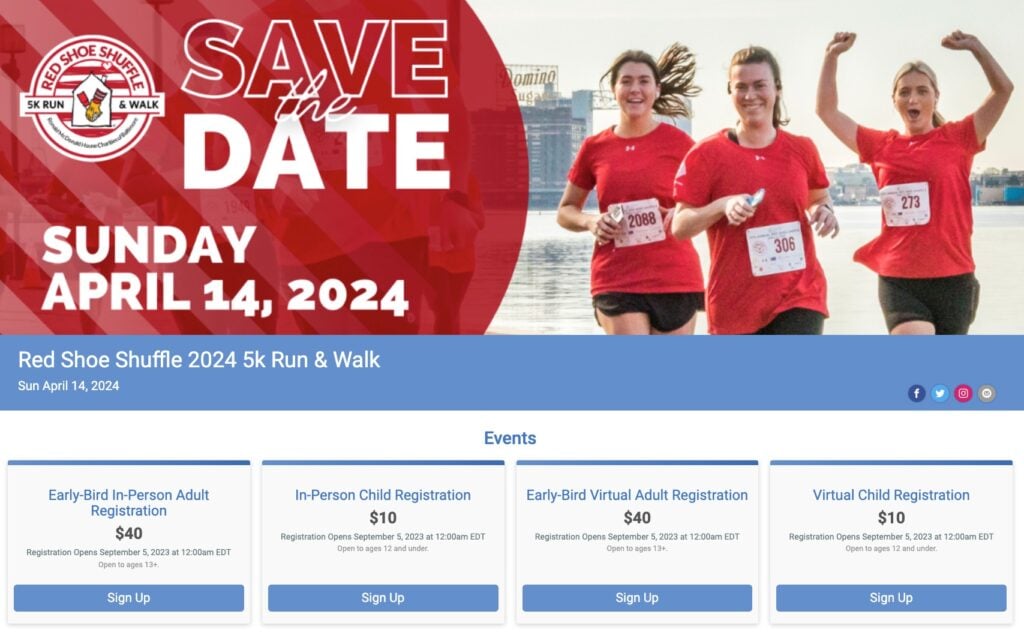 Early Bird Pricing
The event put a pricing strategy in place that offered participants the opportunity to purchase early bird tickets by a certain date that is different based on age. The registration tiles also have a feature that allows events to share the date of the price increase creating a sense of urgency to buy at early bird price.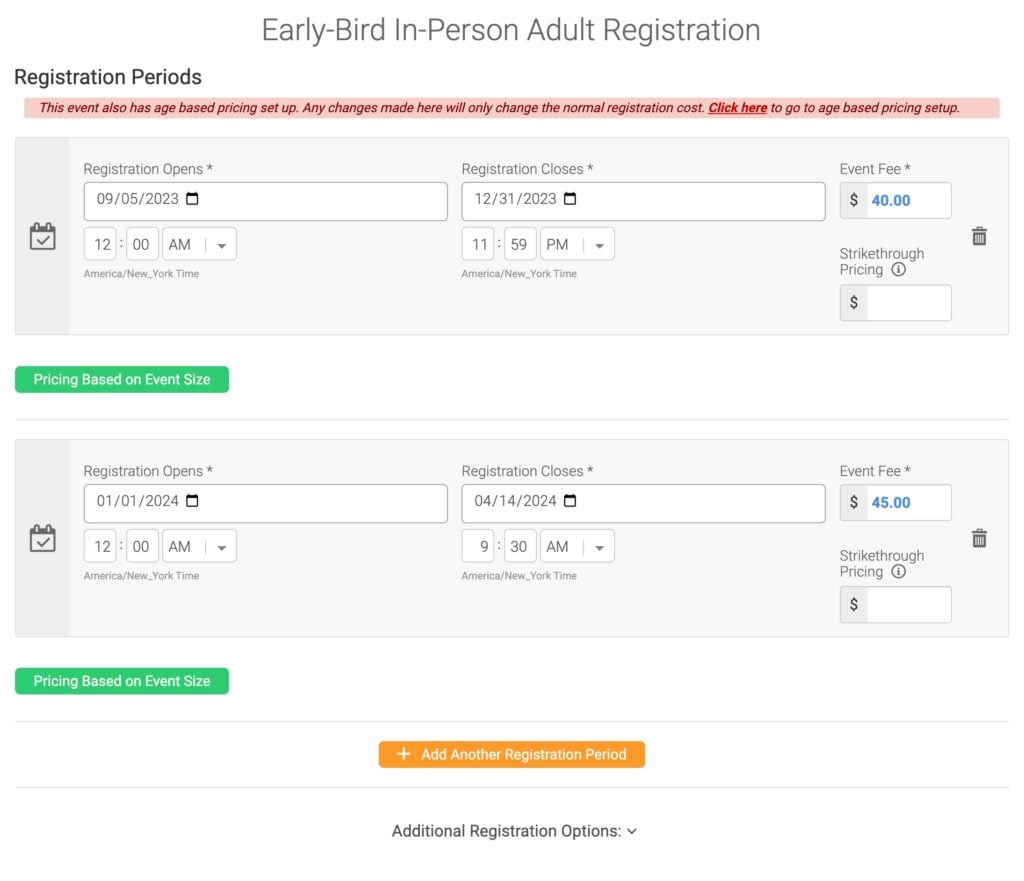 Creating An Effective Communication Strategy
To gear up for the big event in April, the Red Shoe Shuffle team began sending emails as early as January. Using Email V2, they created custom emails to promote their event to past fundraisers and registrants. They also leveraged Email V2 to send communications about general race reminders, sponsor information, volunteer highlights, and post event information.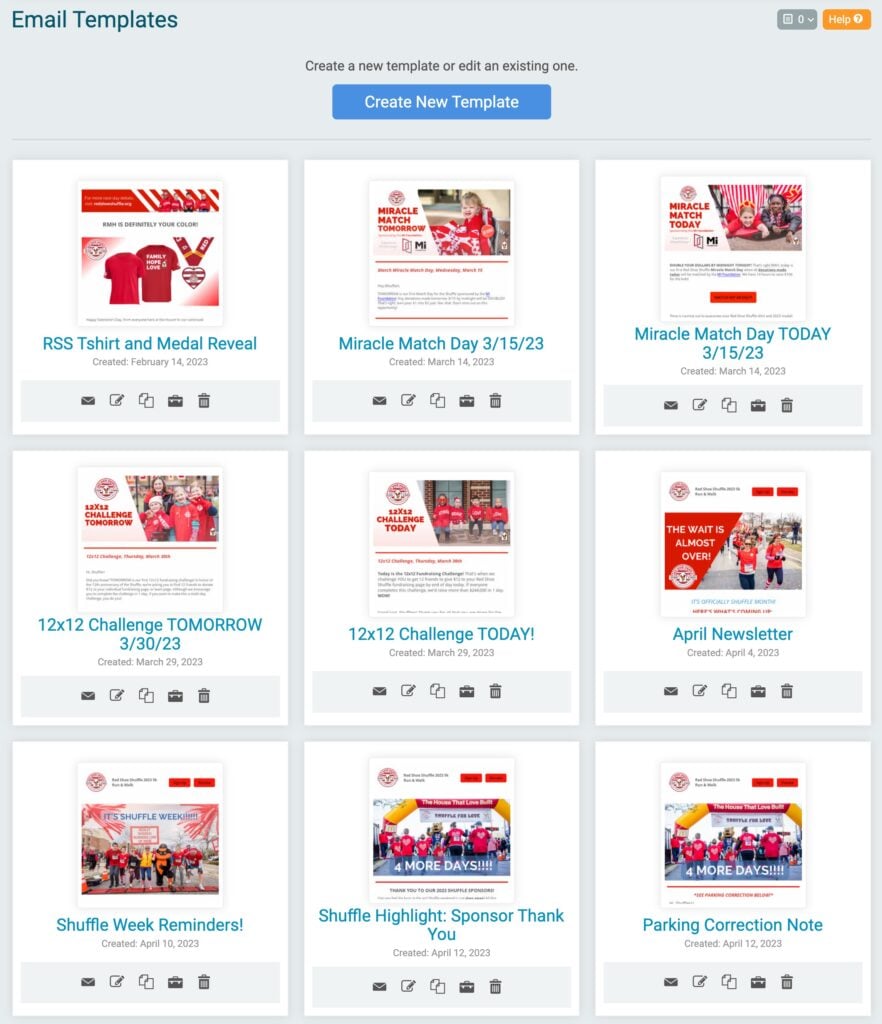 They easily were able to repurpose past emails that had been sent from previous events and do a refresh for this years promotions.
Incentivizing Fundraisers
To help reach the ultimate goal, fundraisers were given a default minimum of $100 to raise. To encourage that, incentives and ideas were provided to help make fundraising feel easy. Fundraising pages were provided for everyone with graphics and default messaging so that one less thing was taken off their plate as they worked through their donation goal.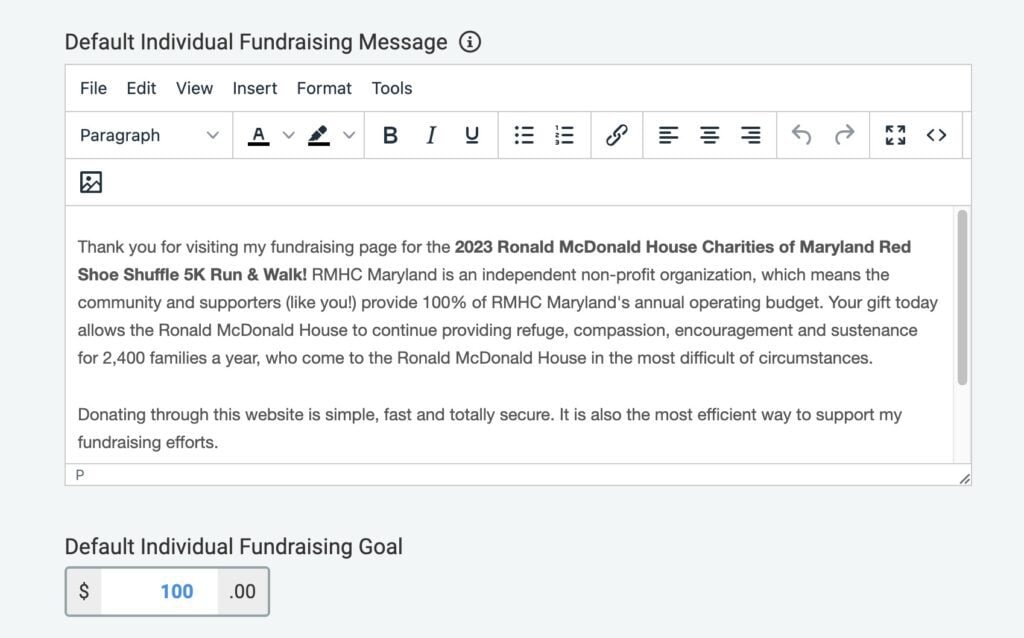 Incentives such as swag, different types of challenges leading up to the event, and even sponsor donation matching are a few of the things that helped the Red Shoe Shuffle fundraisers boost their donations.
Encouraging Team Fundraising
Fundraising in general can be intimidating for some, and asking for donations as an individual may make some feel uncomfortable. A great way around this is to encourage your participants to join forces and create a team for a better experience. The Red Shoe Shuffle offers this as an option every year, and to date had a team of 100 people, and over 40 teams.
"Teams are always really popular and come back year over year."

– Allie Klien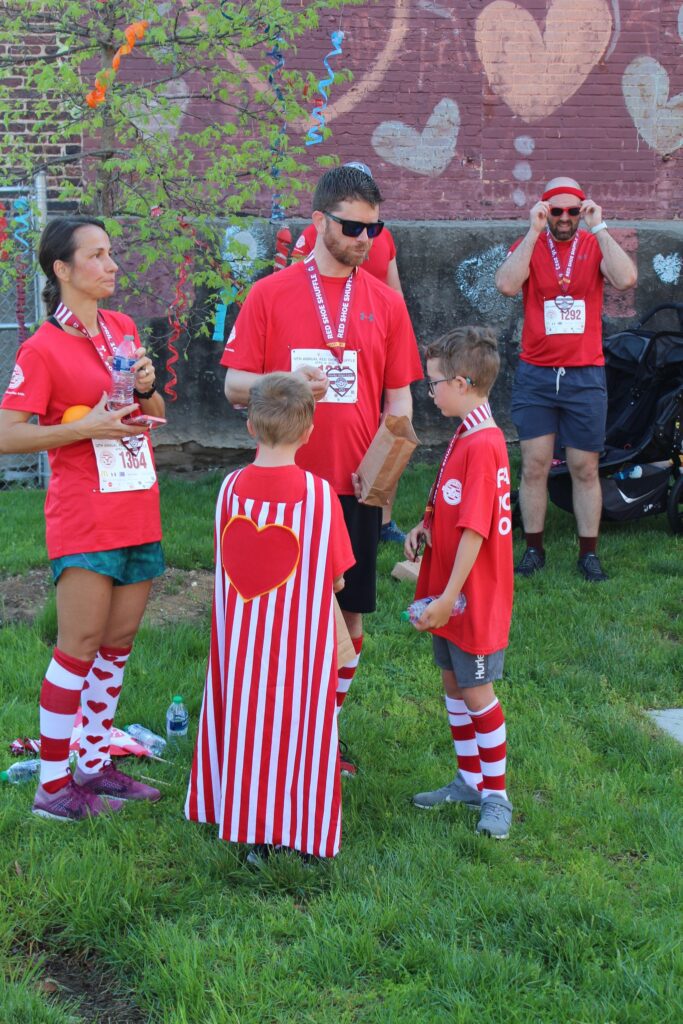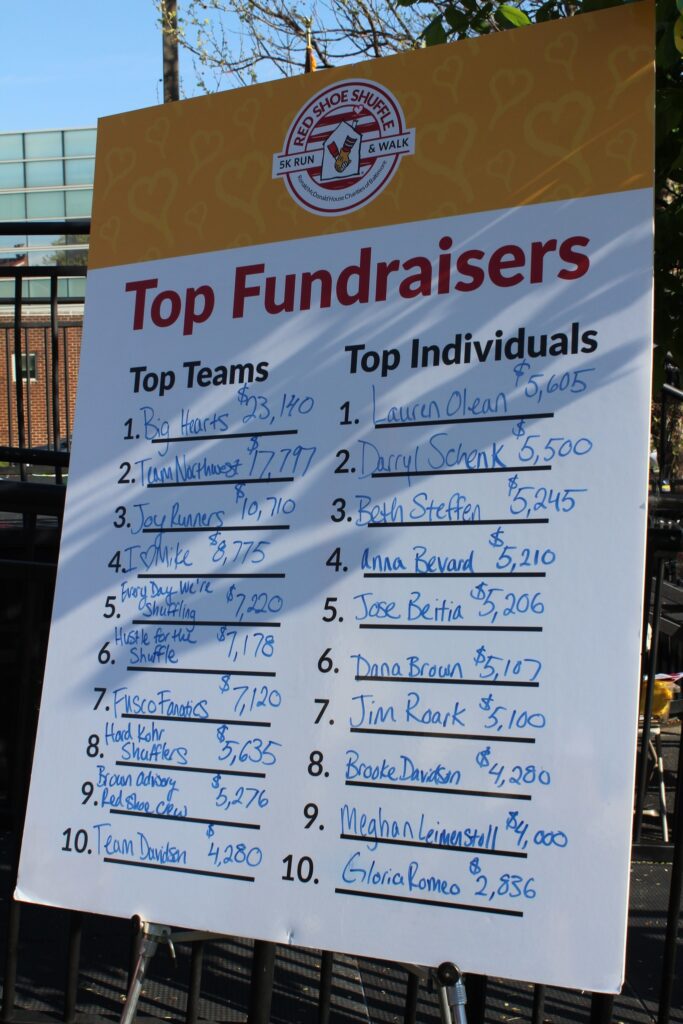 Successful Event Day
Red Shoe Shuffle hosted a packet pick up at the Ronald Mcdonald House prior to the event and worked with Billy Ornold, from Charm City Run on logistics and CheckIn App training. They leveraged the CheckIn App to streamline the process, checking in more than 93% of registrants. The app has the ability to search by fundraising team, and everyone on that team automatically populates on the app. This feature made a difference in functionality allowing for check-in to run smoother.
The CheckIn App also helped mitigate the challenge of participants that accidentally signed up for the virtual event by easily editing and switching their registration right in the app in a fast and easy way.
CheckIn Stats are available on the race dashboard, allowing the team to identify the busiest days and times for check-in and better prepare their team year-over-year..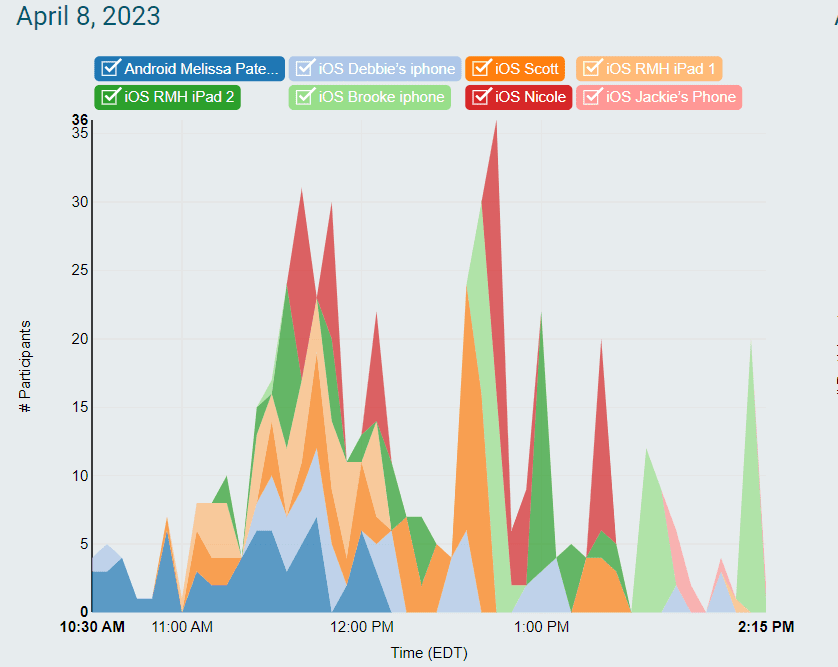 Summary
GiveSignup helped to provide efficiency through the start of the event's promotion, by setting up easy registration, and executing successfully on event day. From the hands-on support provided by account managers at GiveSignup, and the use of a professional timing partner to help host a big event like The Annual Red Shoe Shuffle, a donation goal of over $450,000 was met to continue the support offered at the Ronald McDonald House.