As GiveSignup begins to gain traction in the nonprofit market, we are finding one of the big reasons customers are moving to us is our customer-first terms of business.
We are finding that customer relationships are formalized by other vendors with contracts that lock you into technology. We offer value in our technology that we must continuously earn. And with the pace of technology change and the increasing importance of technology, organizations can not be held back.
The three big terms of business our customers have long loved about us, and is a core reason for our rapid growth in the nonprofit space are:
Leave us at any time – no lock in. If your needs change, or better technology has come along, you are free to make the switch. You don't owe us anything.
No subscription fees. We only charge a processing fee on transactions. That means we make money when you make money. This fundamentally ties our success to your success – we are on the same team. And donors and attendees can pay the processing fees, so most nonprofits are using us totally free.
So many free features. Free website (you get your own website with full branding capability, not just a page), free SSL, free email, free Facebook Fundraising, free photo platform, ticket events, free virtual events, free challenge events, free referral rewards, free ticket donation discounts, free recurring donations, free e-cards, free fundraising, free mobile app checkin, free volunteer platform, and more.
Most people first hearing about us can not believe it. We are able to do this because it is inherently built into our business model. We basically have a system that takes out inefficiencies and allows us to focus investments on the technology we build for nonprofits.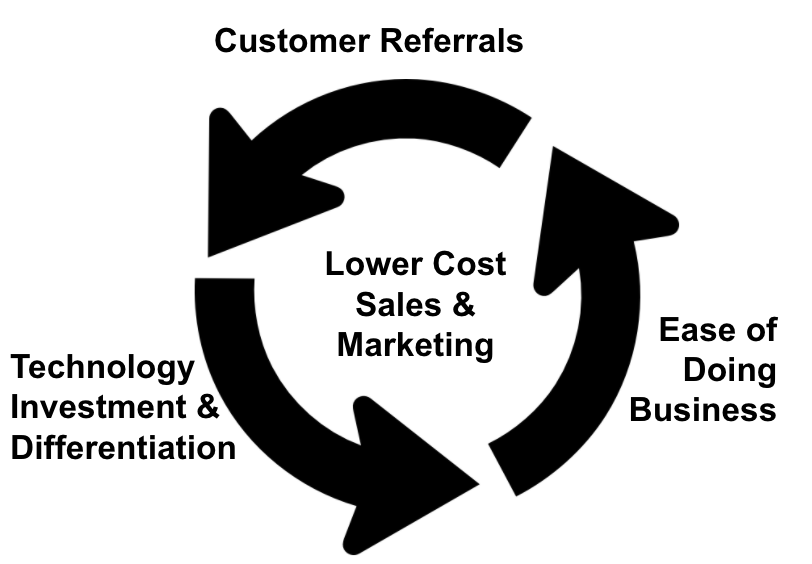 We have used this basic methodology to become the market share leader in endurance. And the nonprofit market seems to thirst for a similar approach.
We start with investing in building the best technology platform. Purpose built for nonprofits to help them raise more. And we continually improve it with more and better free services that saves customers time and money.
This means that customers are happy, and recommend us to their colleagues. We keep our prices low, and they are built into the transaction. We also do not waste time on complicated contracts or trying to convince you that you should lock yourself in for 1 or 3 years.
This then means we have lower sales and marketing costs. Which allows us to have a profitable business that allows us to continue to invest and grow the technology platform and reach more customers.
A virtuous cycle for the nonprofit community. And we can't wait to help your nonprofit raise more and save time and money.