Many nonprofits are bringing back golf fundraising events as they seek to engage their supporters post- pandemic. This post covers a number of customer examples, showing the flexibility and ease of using GiveSignup for golf fundraising events.
We have both a lightweight Ticket platform for simpler event management, as well as a registration platform for more robust features (more on that breakdown here). Here are some examples of golf fundraising events arranged from simple to complex:
This is a good example of a very simple setup with several nice features:
Single golfer tickets, with a custom question to name fellow golfers
Option to attend the dinner
Inline donations or standalone donations accepted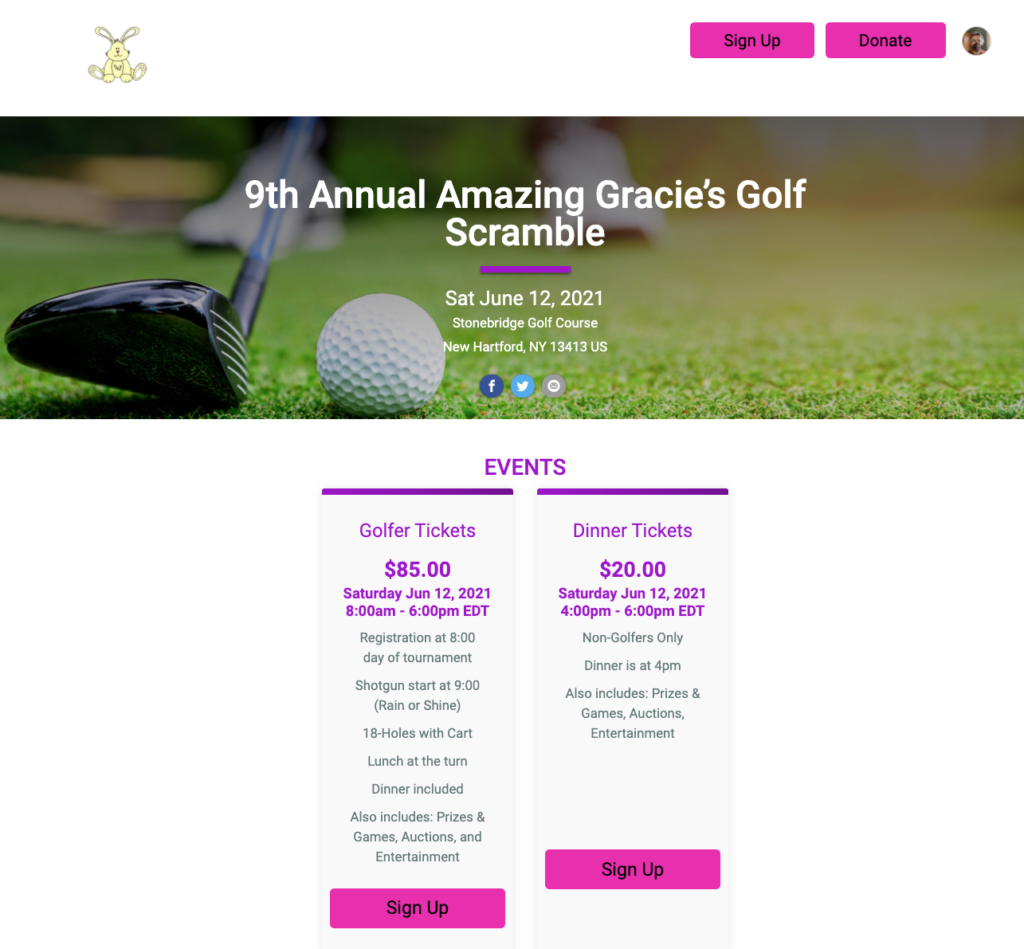 Buying tickets is simple:

And attendees have the option to donate while they are signing up (or separately):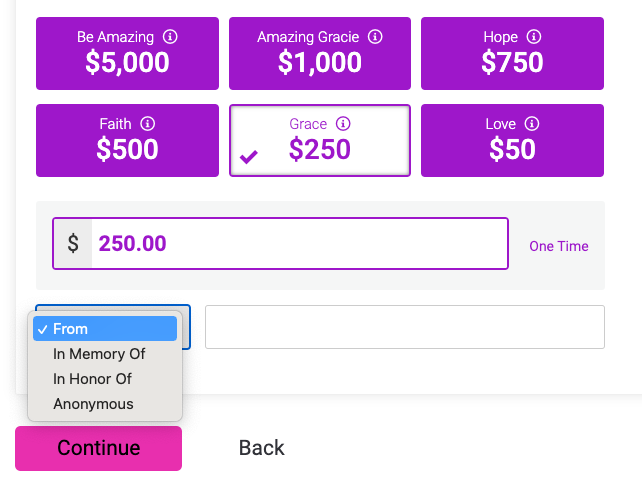 This Golf Fundraiser has a number of options for signing up as a team, adding on "Mulligans" and buying sponsorship packages at different levels: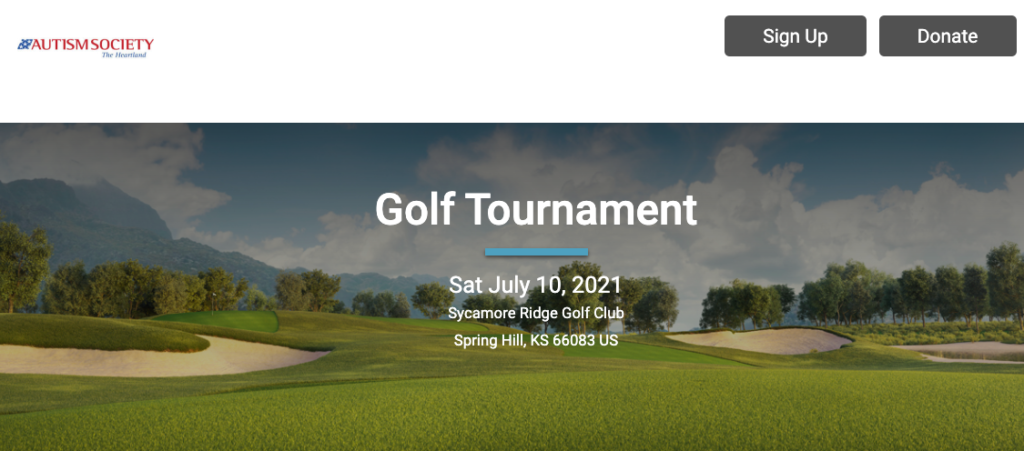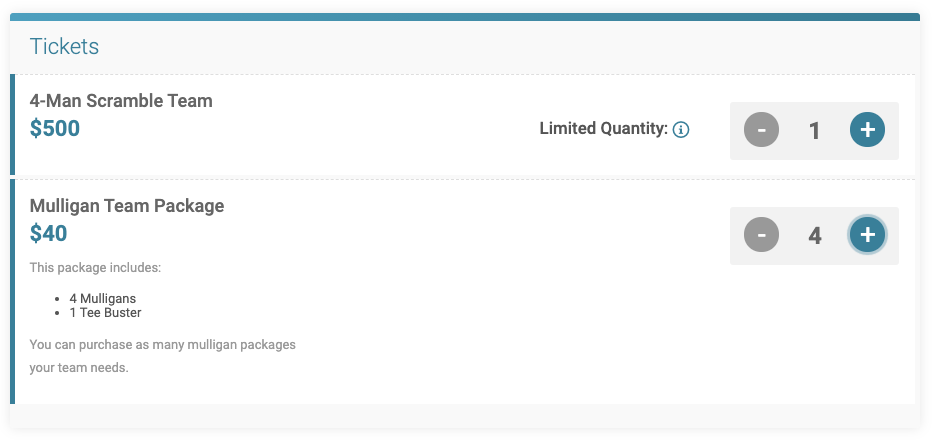 The sponsor levels have limits on the number available – like there is only 1 Ace Level sponsor allowed: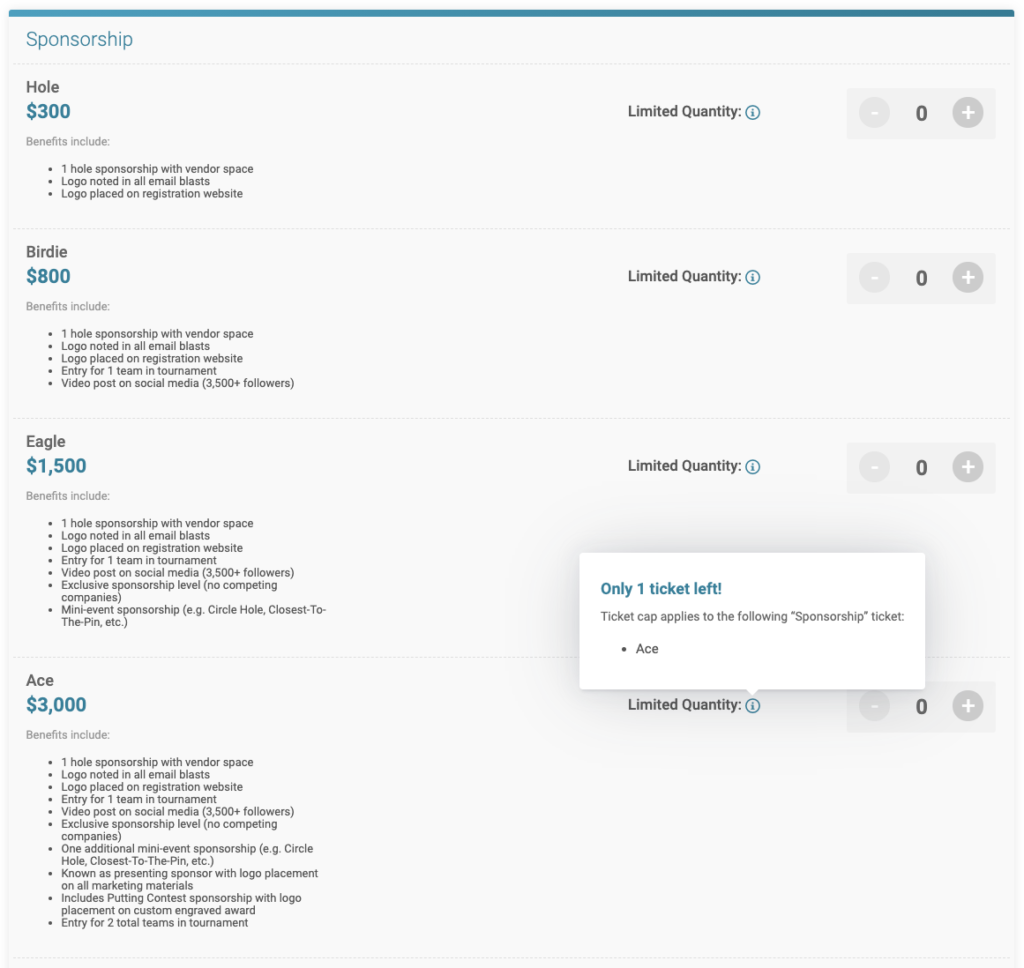 They also added fun extra sponsorships to help offset their costs to put on the event. Note how a sponsor can be generous and be a sponsor of more than one item: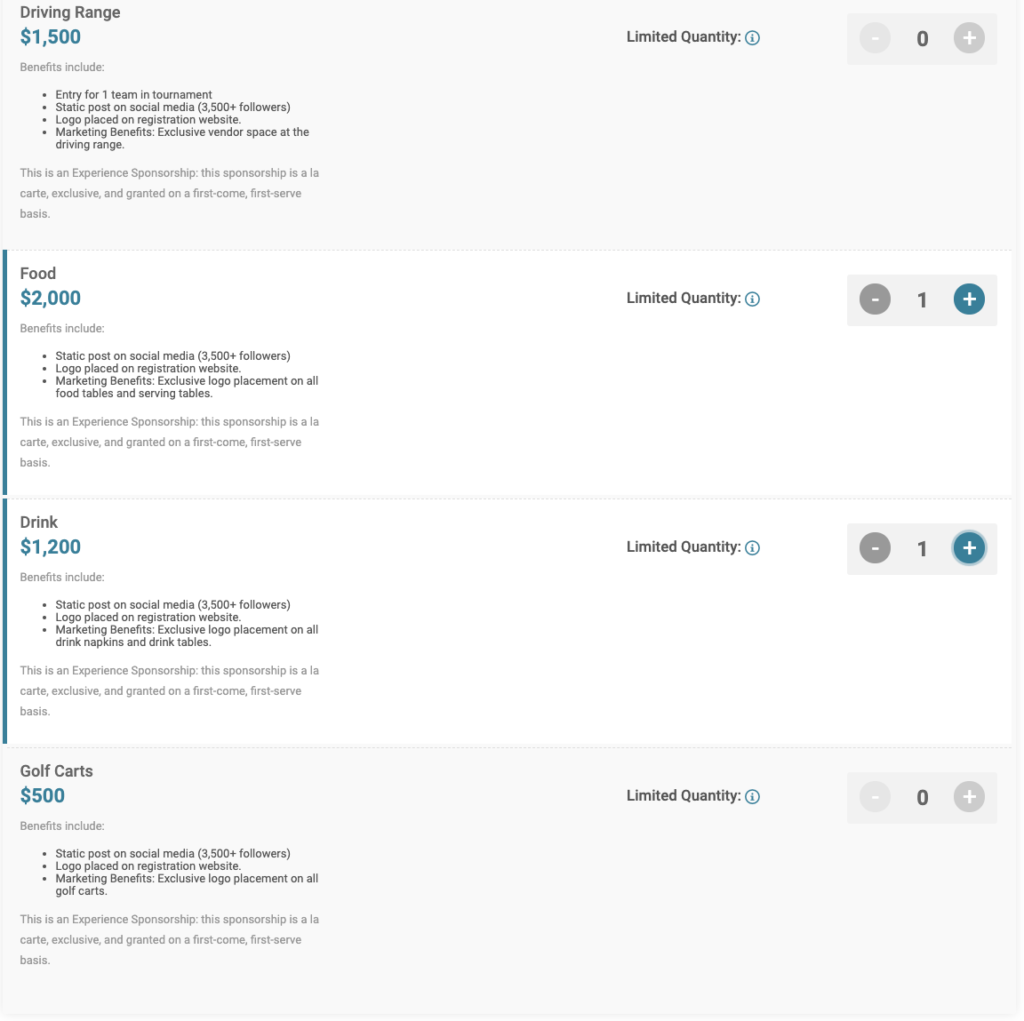 The Epilepsy Foundation of Colorado is showing all of their fundraising engagement options right on their front page: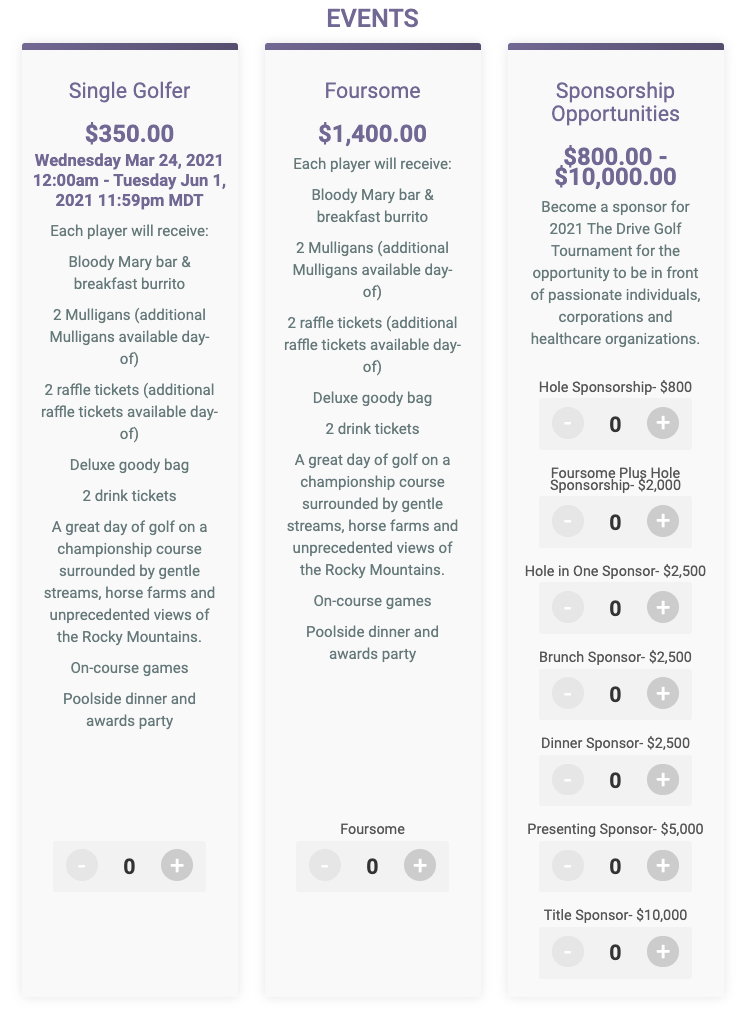 As seen before, they also give an option to donate while people are signing up: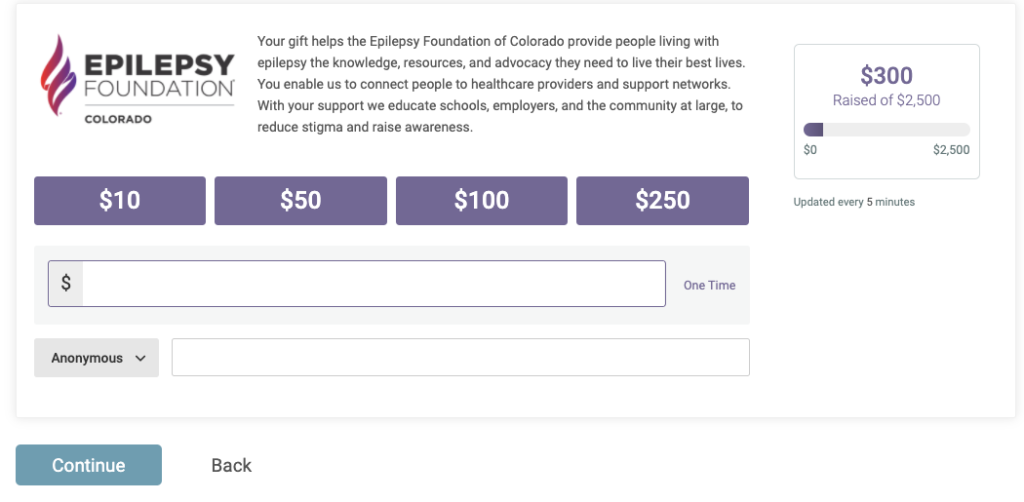 They also remind people on the checkout page that they can add a donation if they did not already do so in the ticket purchase path: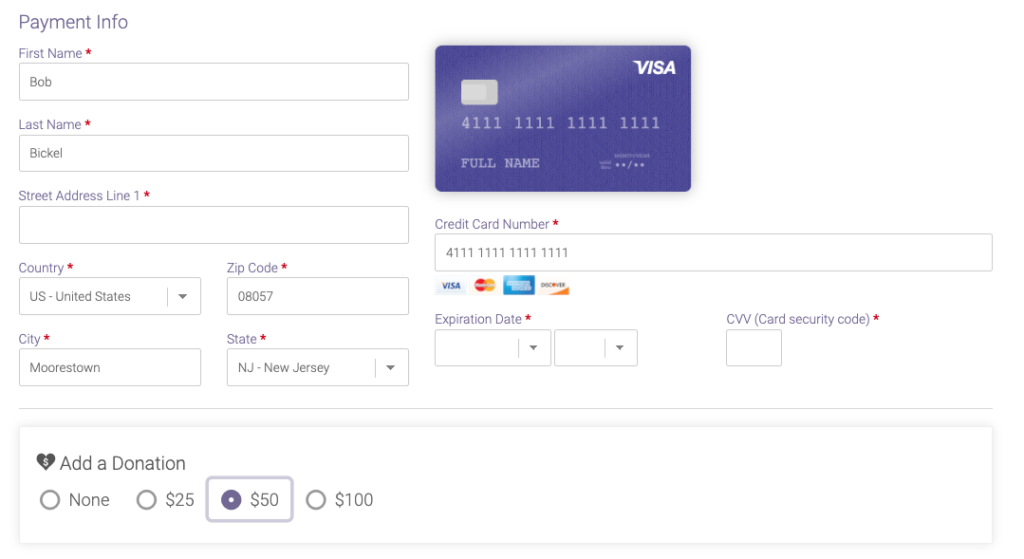 This is a more advanced setup that uses our more advanced registration platform. Some of the things that are added with this:
Full website capability with multiple content pages and menus
Required Teams
Individuals are encouraged to set up their own fundraising pages
Free Facebook Fundraising pages can be automatically created for each fundraiser
Countdown clock
Bundled sponsor information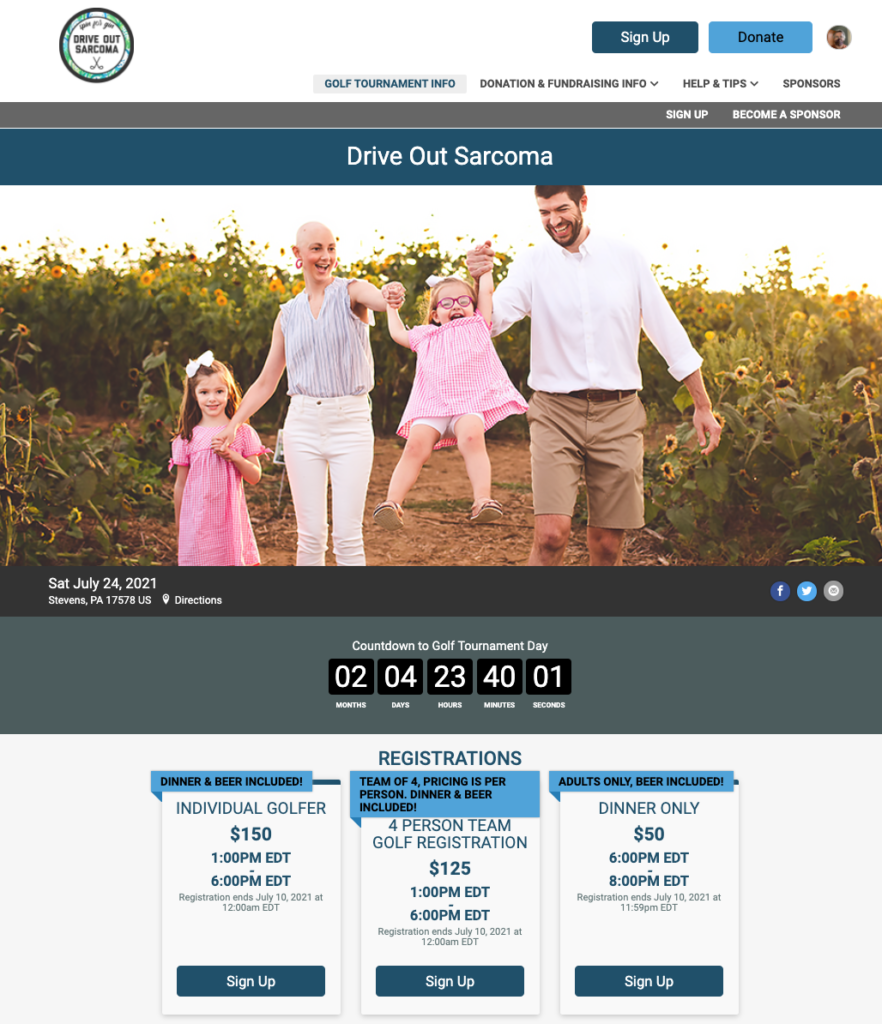 Note with the registration platform, there is the capability to do more complex team setups. For this golf outing, each participant can create or join a team. Team sizes are capped at 4.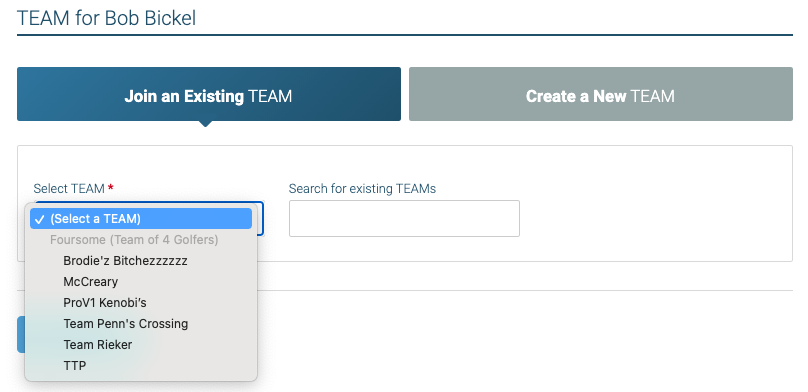 When a team is created the Captain can set up a password so others do not join (there is also a link they can share with their friends so that they can sign up and each person pays separately).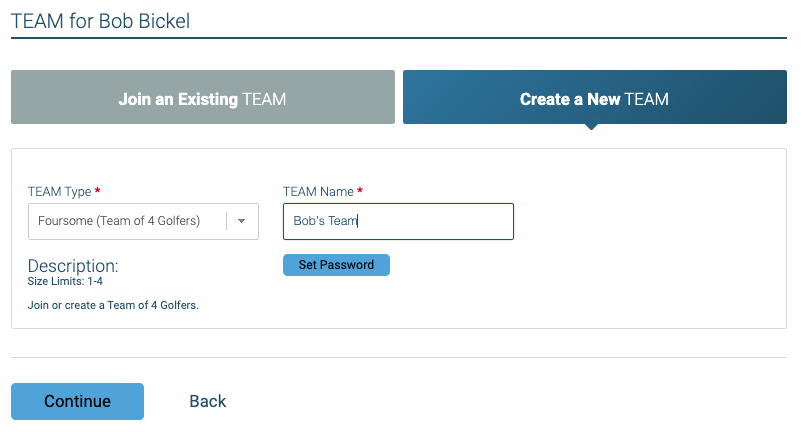 Also note that it is simple to add multiple people when a person is signing up. This makes it simple to sign up all 4 team members together as long as one person is willing to pay.

This event also has add-ons that can be purchased during the signup process to increase engagement as well as revenue: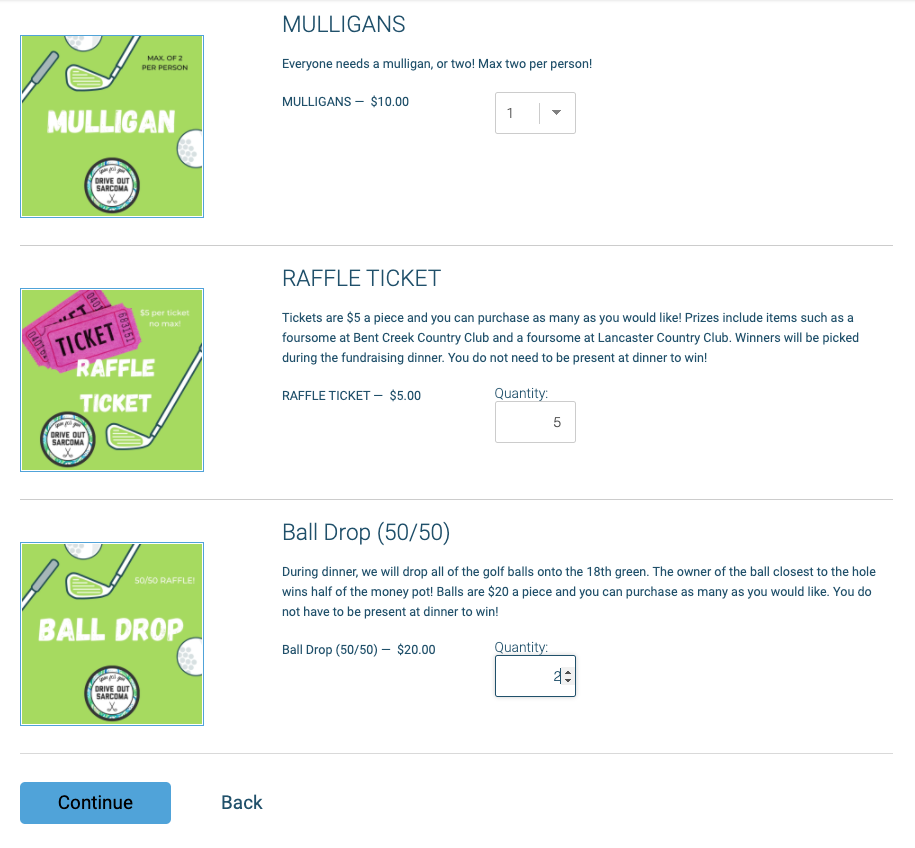 Like the Drive Out Sarcoma golf fundraiser above, this one uses our registration and fundraising solution. The two big differences that this event uses are powerful (free) features of our website hosting — cover pages and BYO URL. Cover pages allow you to easily create a beautiful "entryway" to your fundraising event and give you a professional look and feel (for free).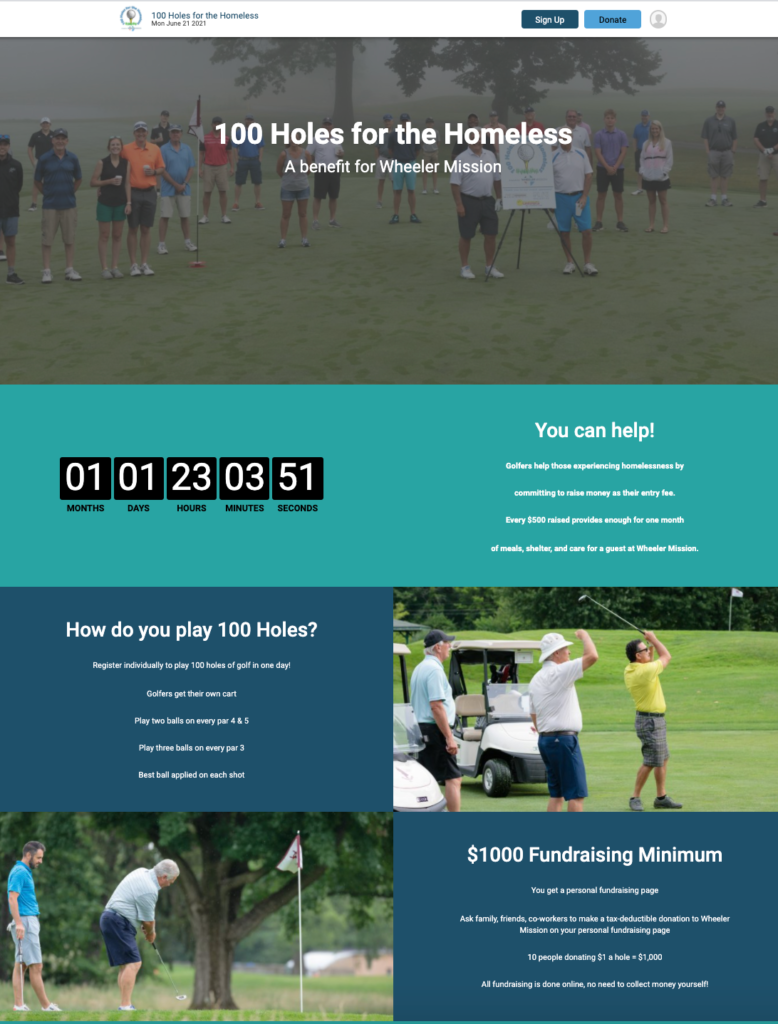 BYO URL allows you to use your own URL. In this case they have a custom URL for this event – 100holesforthehomeless.com. Some customers will use a subdomain for events – like golf.mynonprofit.org. Again, we provide this (and the SSL certificate) for free.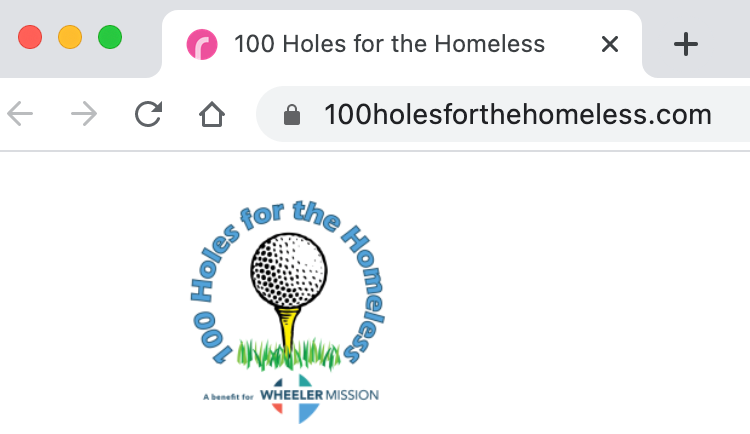 This event already has a number of individual fundraisers who have set up pages.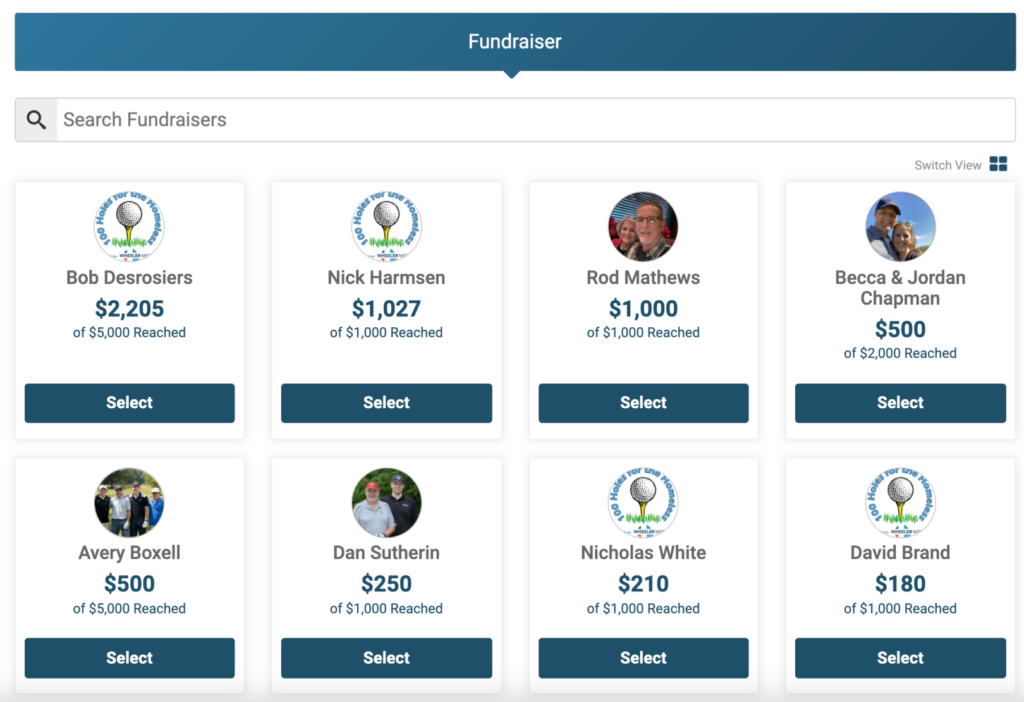 We also provide a free photo platform that makes it simple to upload photos for your event. This event uses this feature to highlight their 2020 event, and once it happens they will post photos that can be shared easily on social media platforms.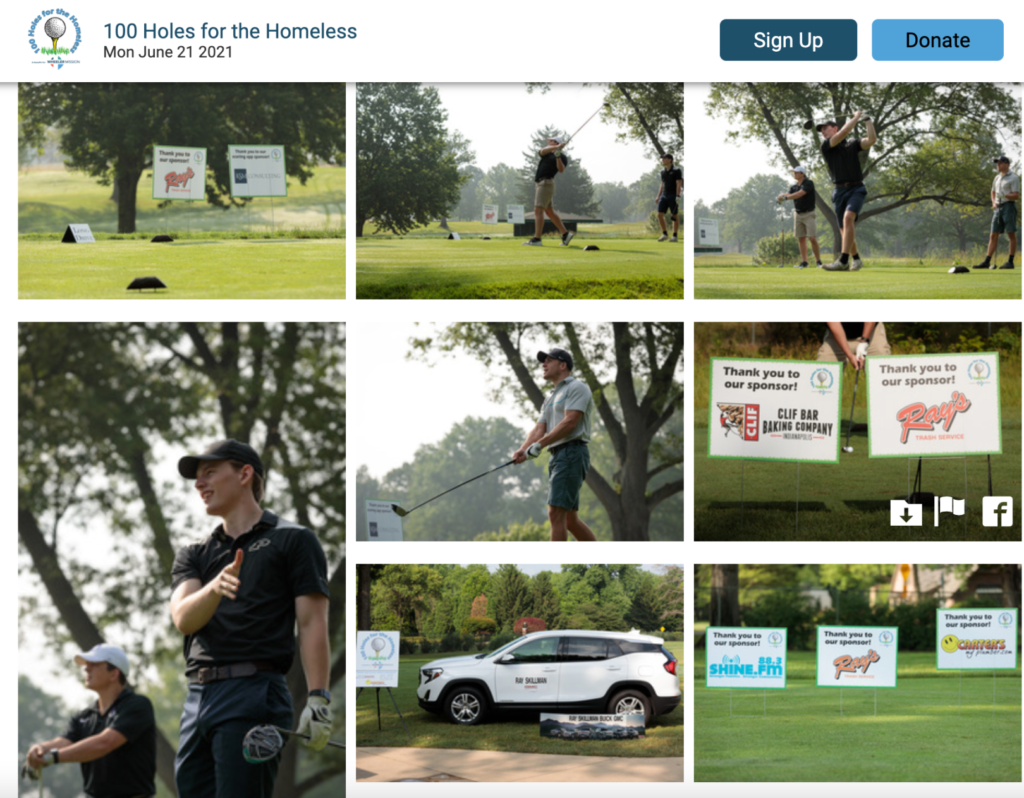 Summary
GiveSignup's purpose-built nonprofit platform has the free technology that nonprofits need for their fundraising golf tournaments, with tools to raise more money and increase supporter engagement.