You can now add URLs to images in the Email Builder, enabling you to redirect email recipients to a website. This gives you additional ways beyond call to action buttons and hyperlinks to link to website content from your GiveSignup emails for your peer to peer fundraising and ticket events.
When you add an image to your email, you'll see an option for URL Type.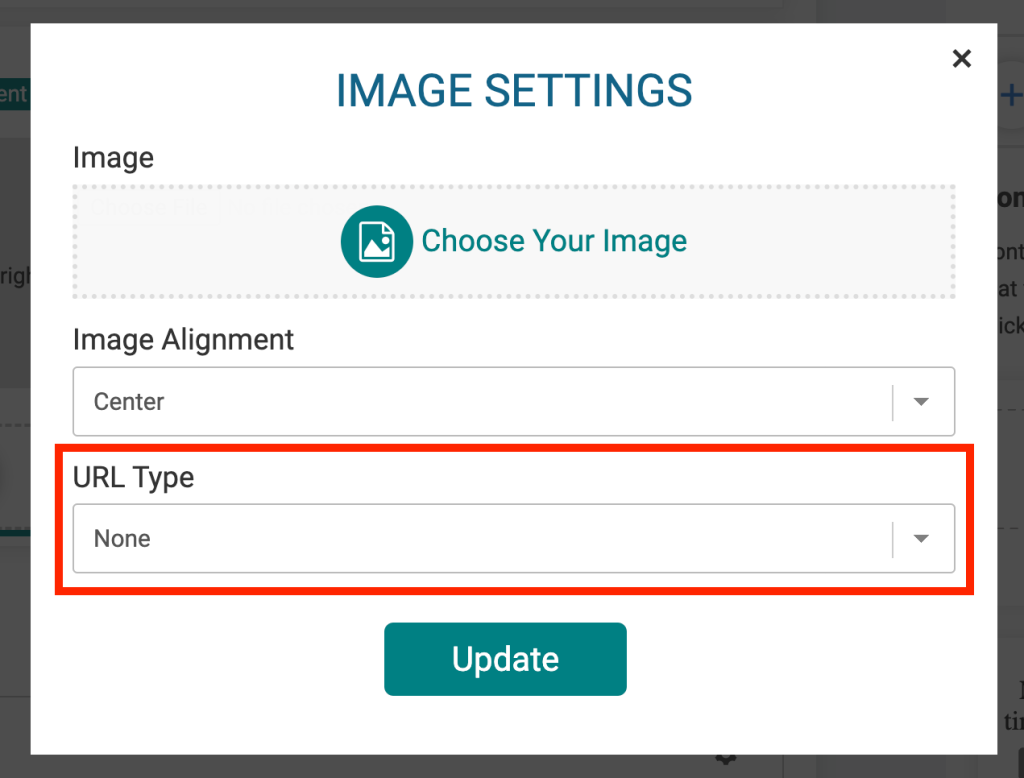 You can select one of the pages on your free Event Website to redirect the image, or add a custom URL.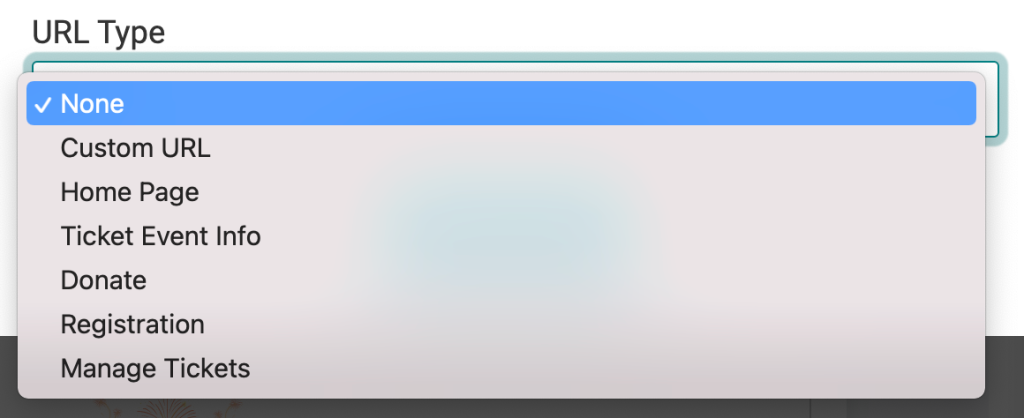 Adding a Custom URL gives you an additional option to paste the URL.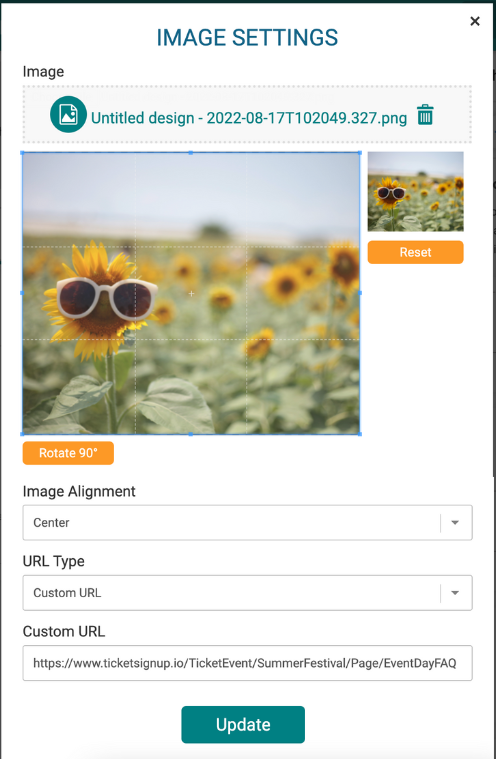 We continue to add more features and functionality to GiveSignup's free Email Marketing platform. We are working on rolling out the following features over the next several months:
Next-generation automated emails
Pre-built content templates with suggested images & text for your key event emails, from announcements and marketing to pre and post-event communications
More content blocks, including a spacer
More system lists and replacement tags, including Fundraisers and fundraiser replacement tags
Read more about our Email plans here.