Our customers are no strangers to generating unique and effective events that help raise money for all types of causes. From outdoor cycling, to at home "move on your own" events, the options are limitless when it comes to supporting a mission. GiveSignup's purpose-built platform offers the option to easily create peer-to-peer events as a perfect way to raise awareness and encourage participation to help reach your events ultimate goal. Check out three examples below that are maximizing the value from our tools and features.
Move for Promise is an international fundraising event that raises money for children to attend a six week holiday camps in UrbanPromise International's 18 African affiliate ministries.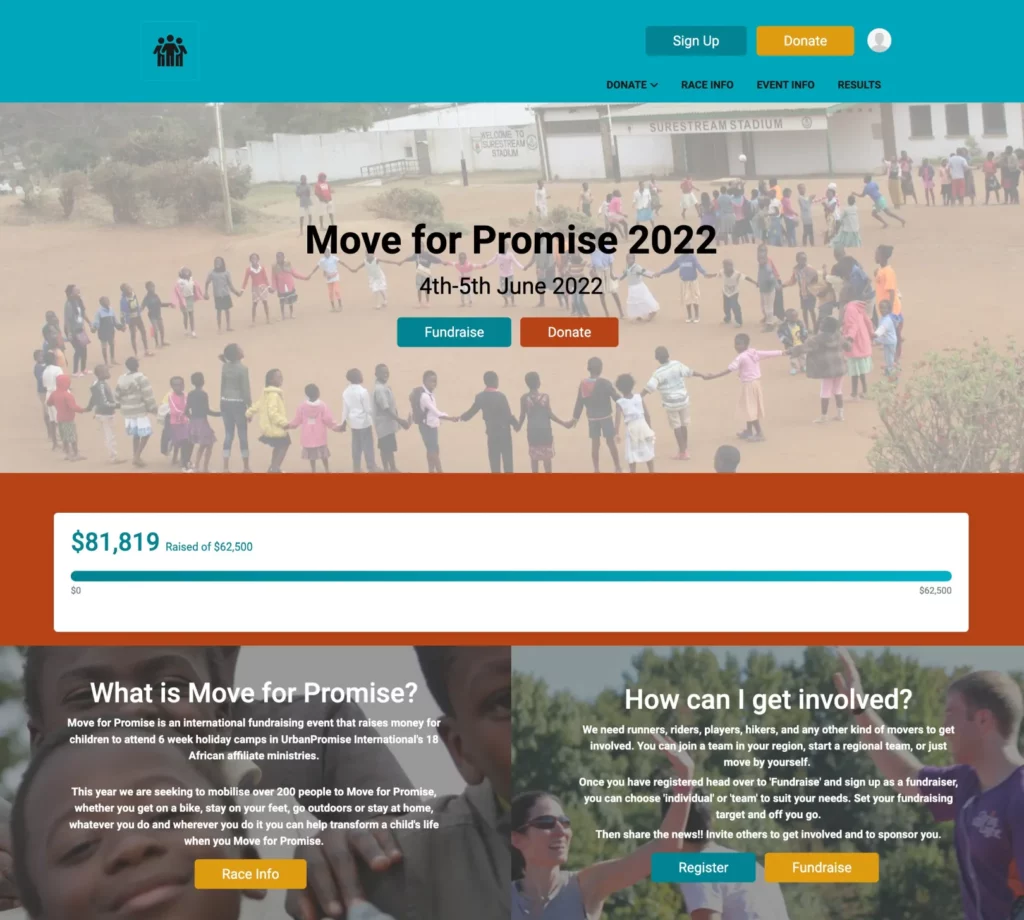 Individual or Team Fundraising Options
Supporters had the option to join a previously created team, start their own team, or just join on their own. Once registered, they could take it a step further and sign up as a fundraiser. They could choose to fundraise as an individual or as a team. Both options lead to setting a fundraising goal, and spreading the word to get sponsored.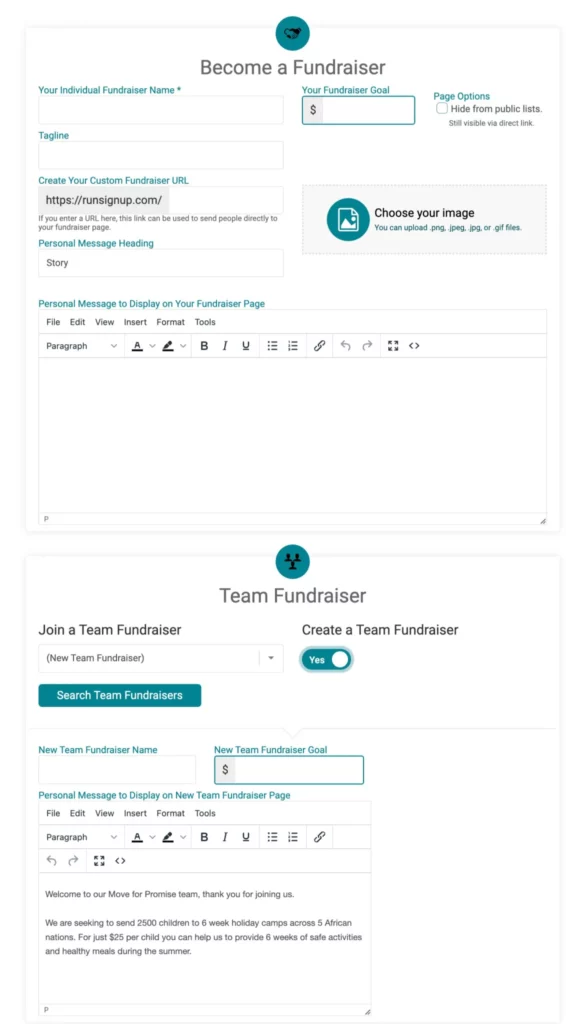 The Santa Cruz Sunrise Rotary Ride celebrated its 25th anniversary year. Proceeds go to local organizations serving the youth in their community. The rotary ride consisted of a 3-day fully supported 200 mile ride culminating at a festival finish line party that featured music, food, fun and friends.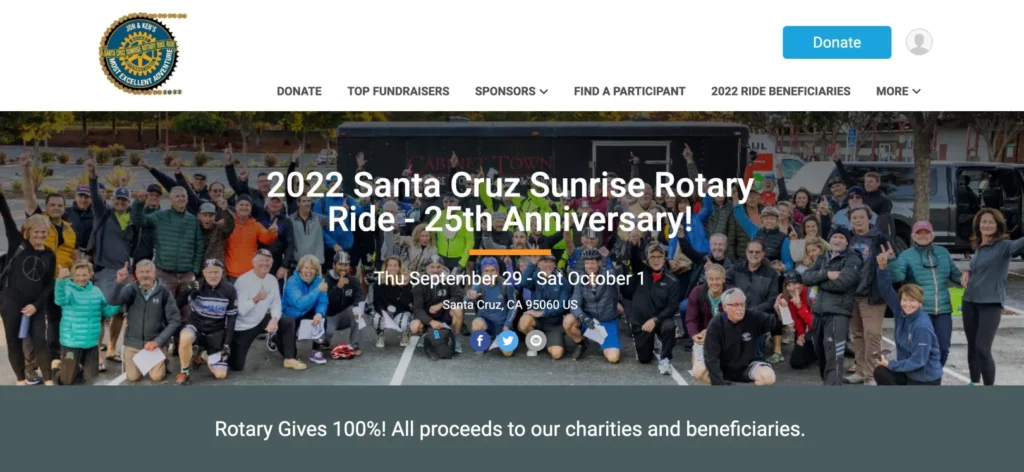 Custom Content For Fundraising Tips
To help jumpstart their supporters, they provided a dedicated page on their event website that provided a "simple recipe" to help get their fundraising started. Instructions helped guide people in creating their custom fundraising page, setting up emails to spread the word to friends and family, and ended with a video tutorial that helped give more detail and inspiration.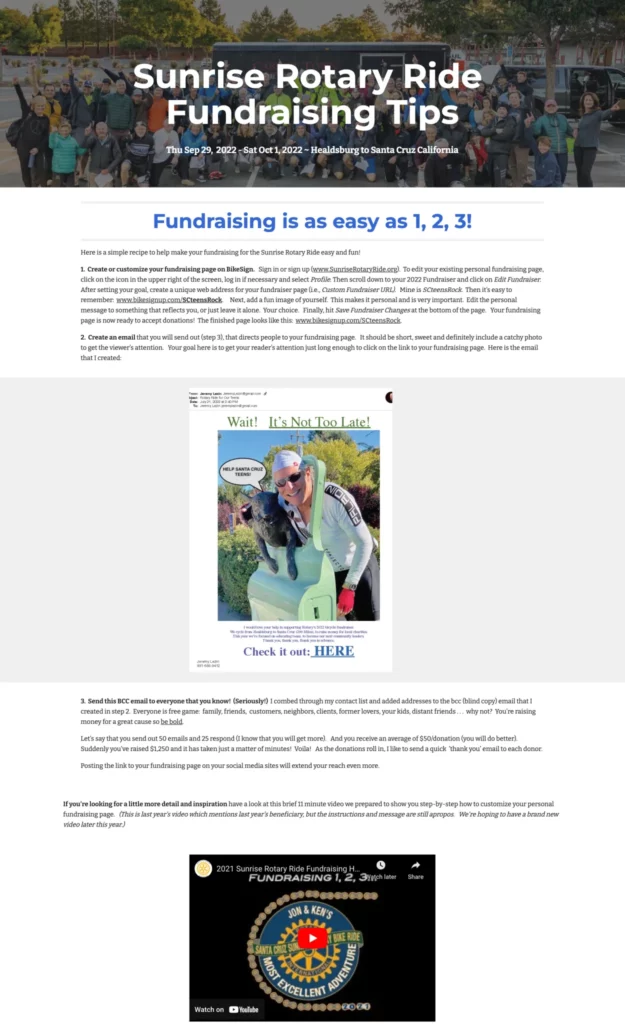 In its 19th year as the primary fundraising event for Just For Kids Foundation, the Mountain to the Desert Classic is a stunning 70 mile to 100 mile fully supported cycling event starting in the gorgeous alpine setting of Telluride, Colorado, and winding its way along the wild and scenic San Miguel River, through sandstone cliff canyons to the desert community of Gateway, Colorado.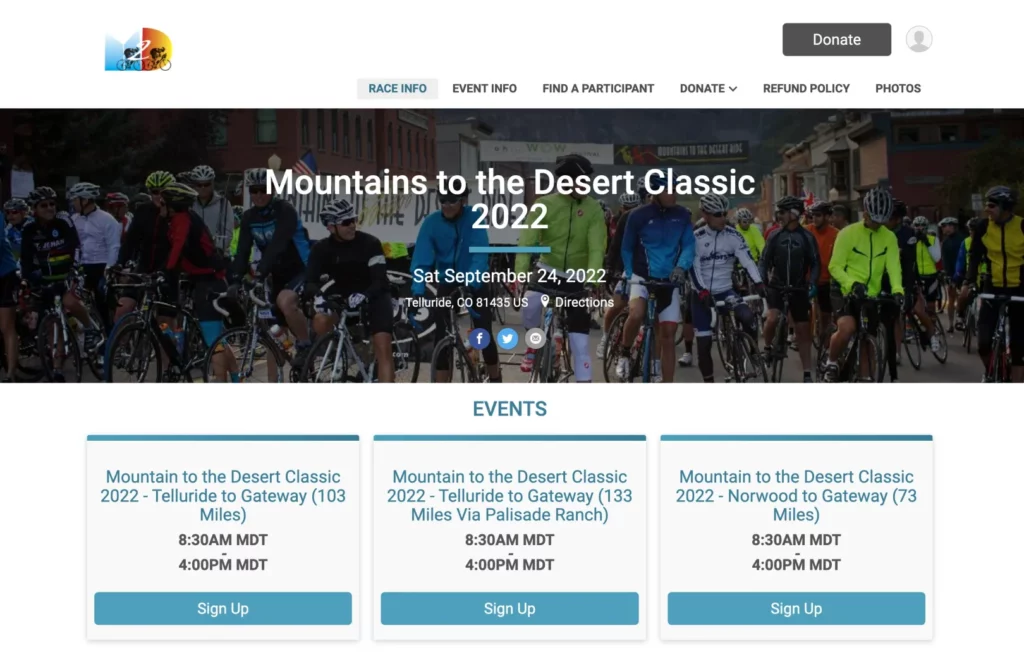 Flexible Event and Fundraising Options for Participants
Participants had the choice to sign up for three different event types differing from routes and miles. Aside from signing up for an specific event distance, they also offered the donation options including supporting an existing fundraiser, become a fundraiser, or contribute a one time donation.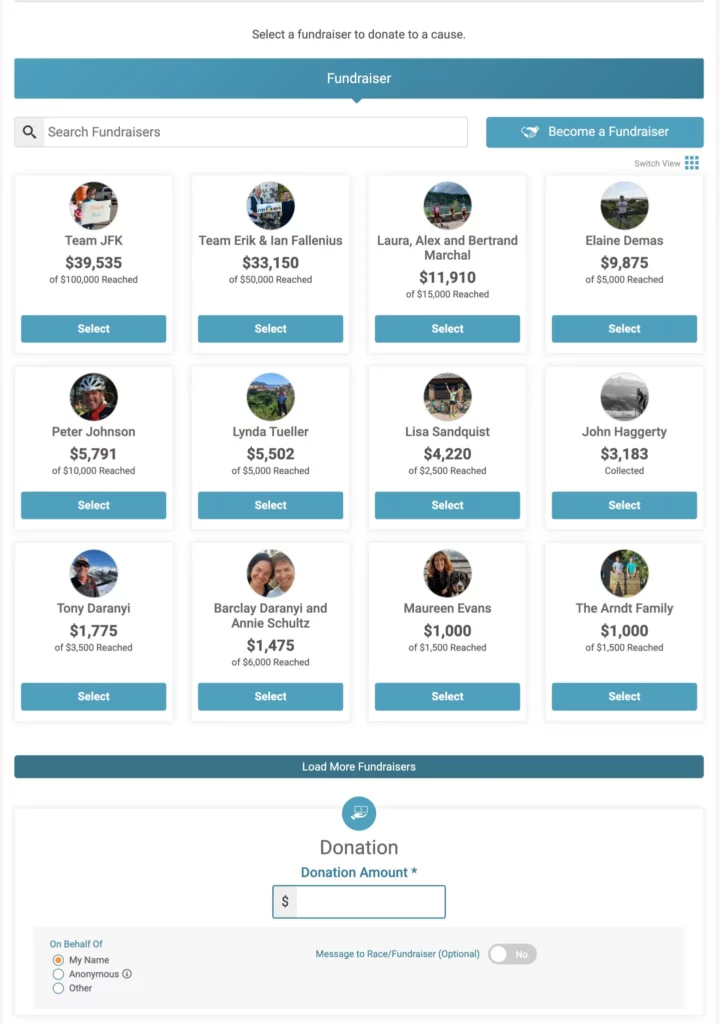 Summary
GiveSignup's free and purpose-built platform is designed to offer easy to use features and tools like shown in the examples above. With custom websites, registration options, and peer-to-peer fundraising features, GiveSignup's peer-to-peer fundraising can help further grow and put a spotlight on your event. Use these events as inspiration to create your next peer-to-peer fundraising event!