Want to send an email to your marketing lists announcing that registration is open but not sure what to write? Need to send a pre-event email but not certain which details to include?
GiveSignup's Pre-Built Emails give you a set of templates with suggested layouts and text, including relevant replacement tags and bolded sections that are easy to replace with your event's custom details.
To use Pre-Built Emails, go to Email >> Send Email. Select recipients, add a subject line, and click Create Email.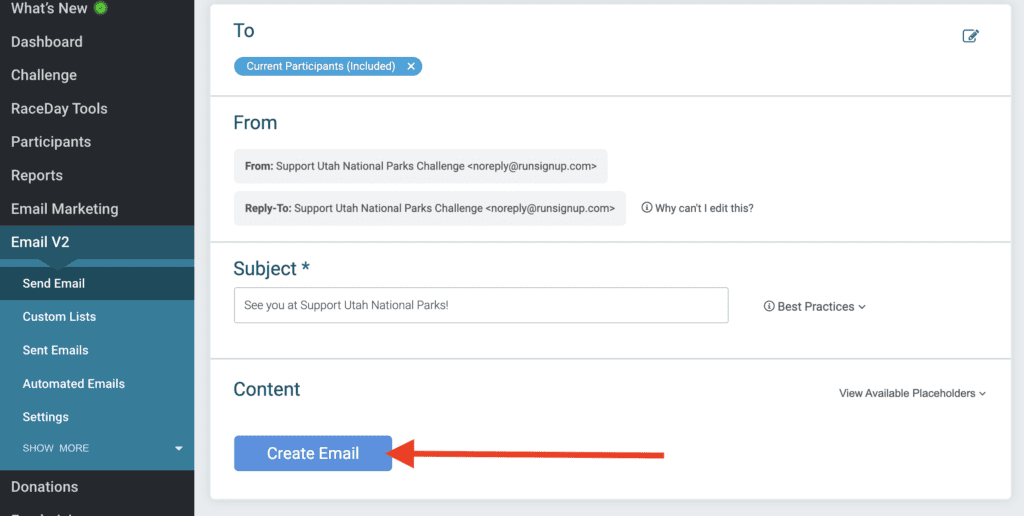 Click the tab for Pre-Built Emails. Then use the dropdown to select which type of email you'd like to send, select the email, and click Next. Currently there are 5 types of pre-built registration emails.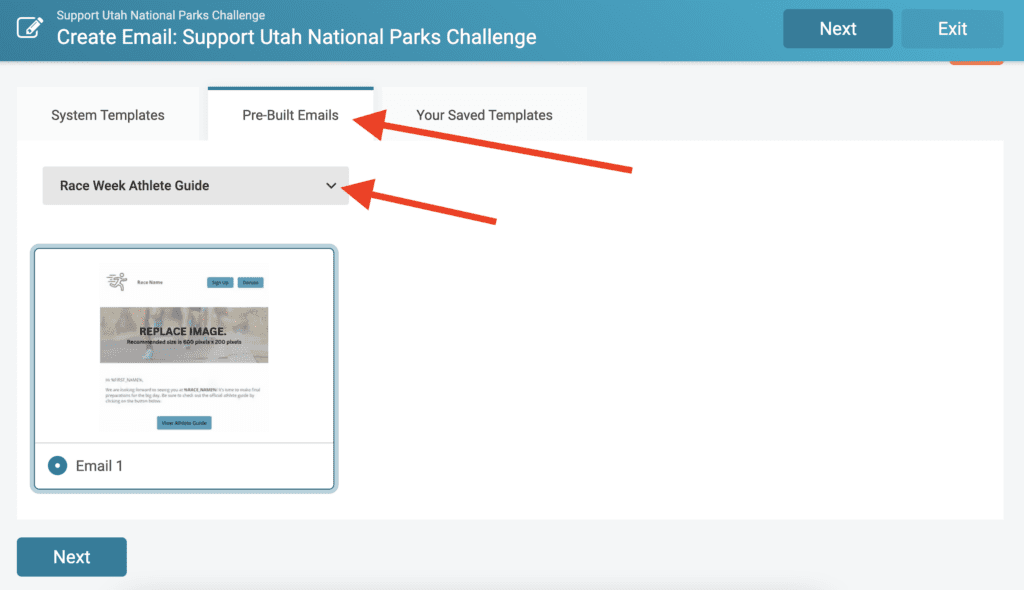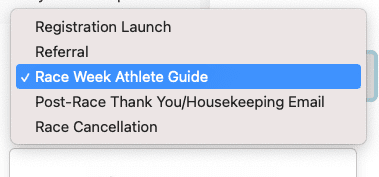 This brings you to the Email Builder with an already created email.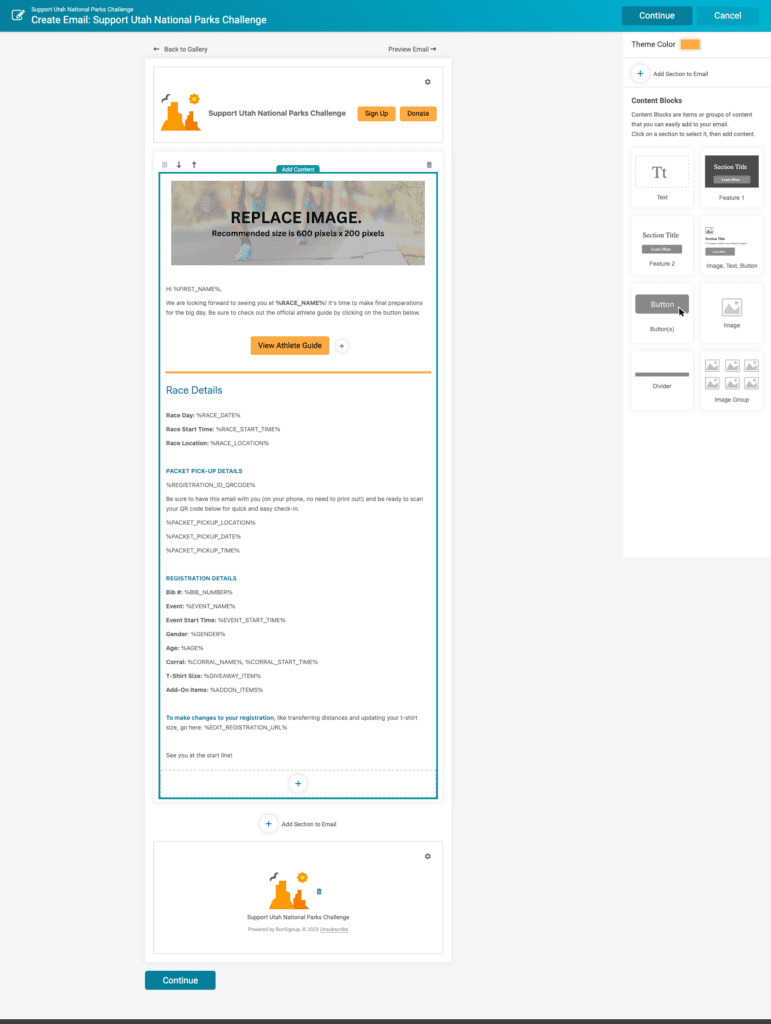 There are several things you should do:
Replace Images. We give you the recommended pixel size, making it easy to use a platform like Canva or your own images to customize the email.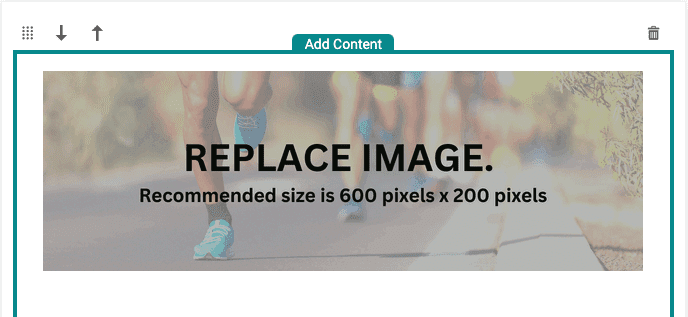 Replace or delete bolded text and buttons. For example, the Athlete Guide email contains a custom URL button intended to be filled in with a link to your website page with the full Athlete Guide. Add your custom URL, change the button text and add a URL to go somewhere else on your website (i.e. Event Day FAQ), or delete the button. Similarly with bolded text, either replace with your own or delete.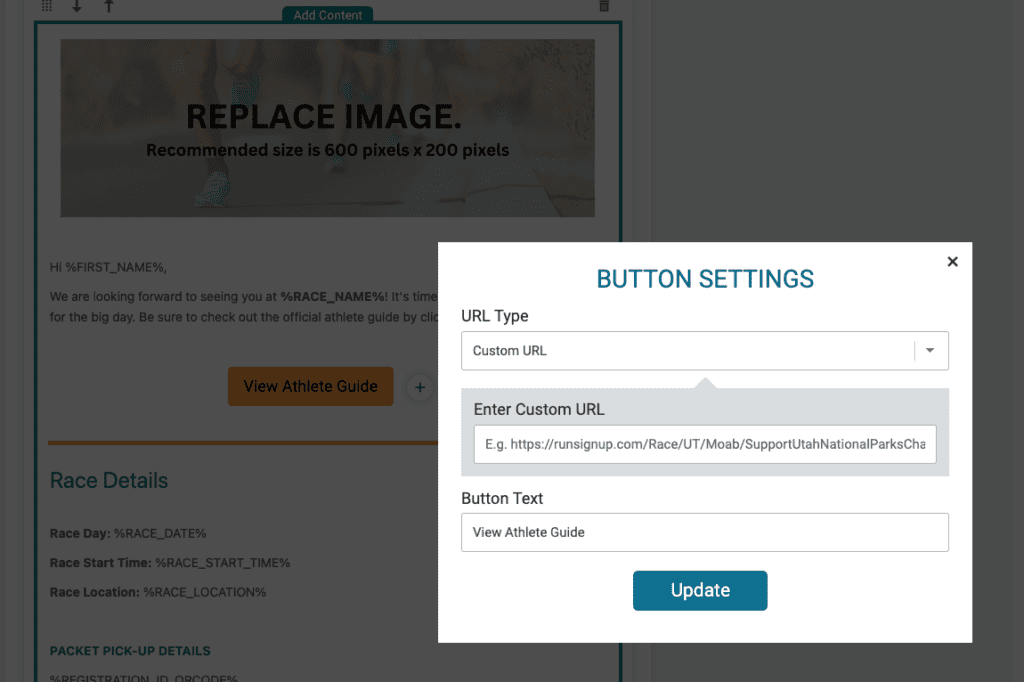 Review and edit included content. You should remove content and replacement tags that don't make sense for your event. For example, if your race is doing dynamic bib assignment you should remove the Bib Number field.
Add your own content. If the email doesn't contain all the information or content that you want to send to your list of recipients, you can add additional text, images, buttons, and layouts. Our Pre-Built Emails are a great starting point for your event marketing and communications but only you can fully personalize the emails!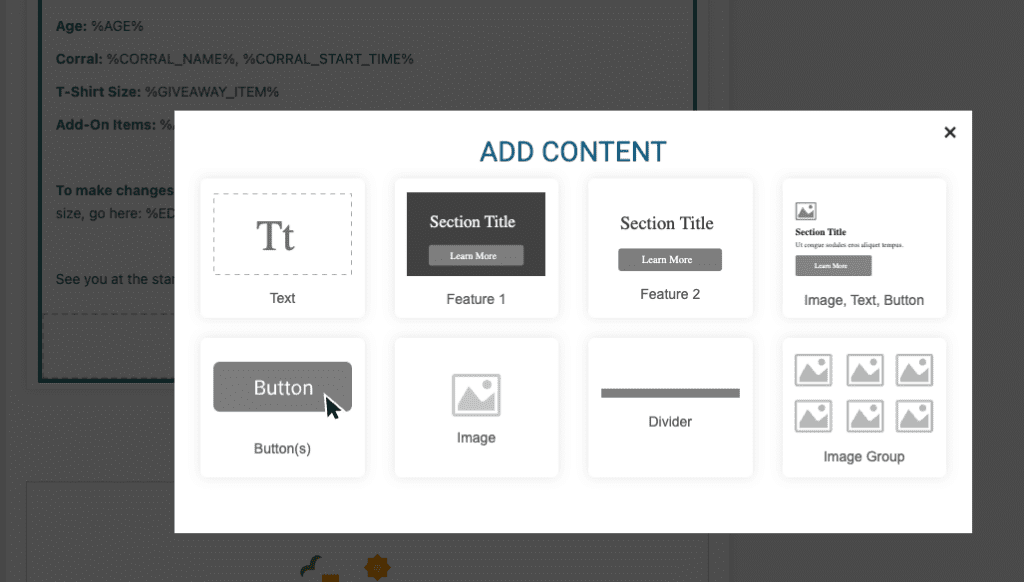 If you try to Continue to send your email without replacing text, images, and buttons, you will get an error message. Either make the customizations or delete the components in order to send your email.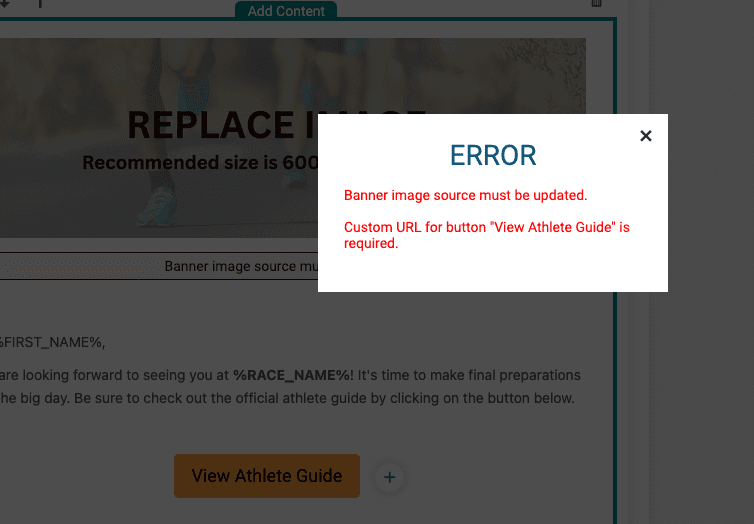 Pre-Built Emails make it fast and easy for your events to send targeted marketing and event communication emails. Don't see the Pre-Built Email you're looking for? Email your account manager or info@givesignup.org with your requests for additional templates – we will continue to expand our library over time so that it's easy and fast for your race to send marketing and event emails.