GiveSignup's purpose-built platform offers the option to easily create peer-to-peer events as a perfect way to raise awareness and encourage participation to help reach your events ultimate goal. Check out three examples below that are maximizing the value from our tools and features.
Pittsburgh Cure Sarcoma, is holding their annual run/walk and chose to set up their event with GiveSignup to really focus on their fundraising goal and surpass their 2022 donation goal. PCS is a 100% volunteer led organization focused on funding sarcoma research and advocacy.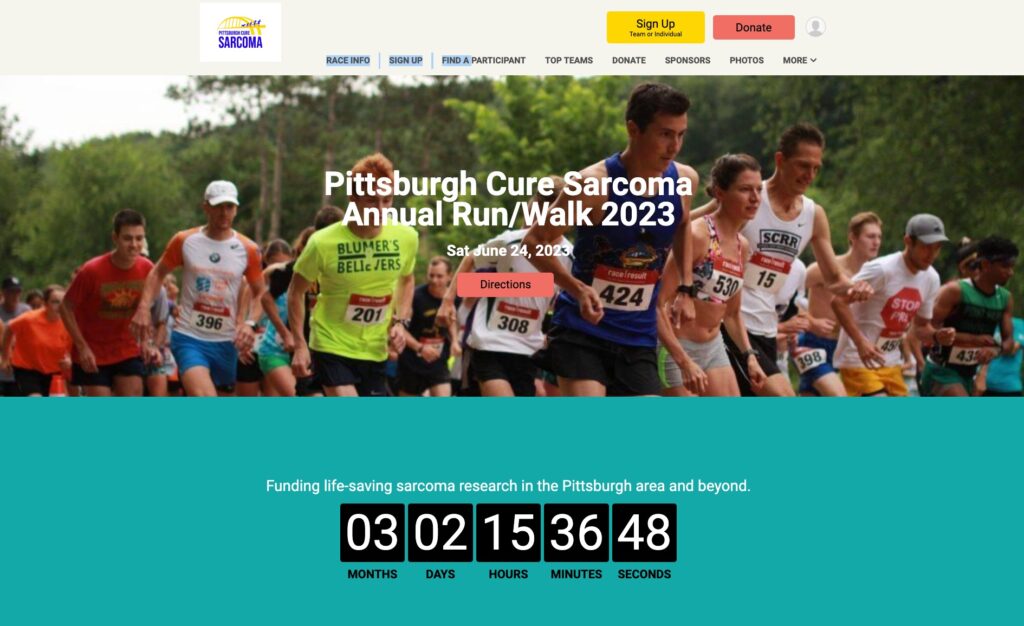 Custom Content on The Cover Page
The Pittsburgh Cure Sarcoma event website utilized a cover page to display various types of custom content. A supporter has the option of registering for the event, volunteering, donating, and even learning more about the cause without having to leave the cover page.
They also included special features such as an event count down to create excitement, and a fundraising thermometer to highlight the progress.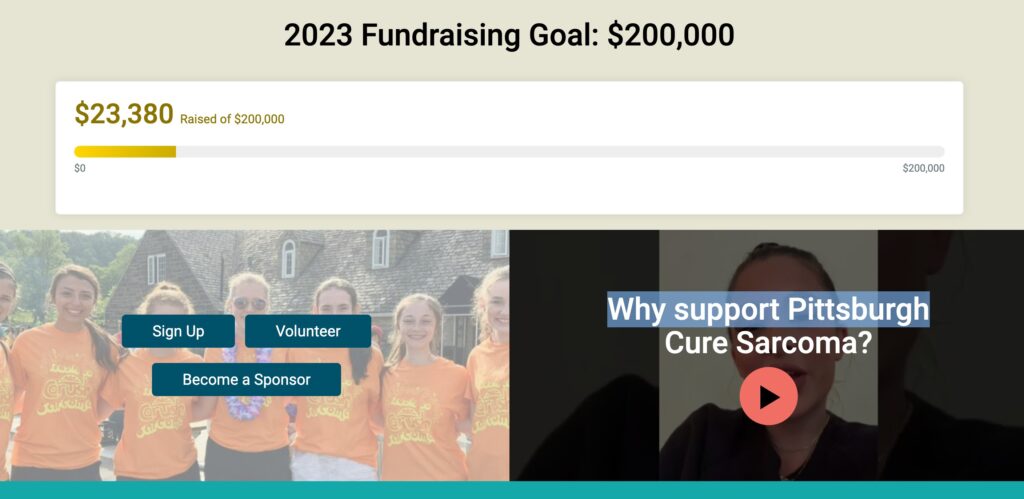 The Maji Movement is hosting their first Move For Maki walkathon event. FDR High School students have pledged to walk 12 miles (approximately 25,000 steps) per week during the month of March. 12 miles signify the average distance women and young girls facing water insecurity around the world must travel per week to access clean water.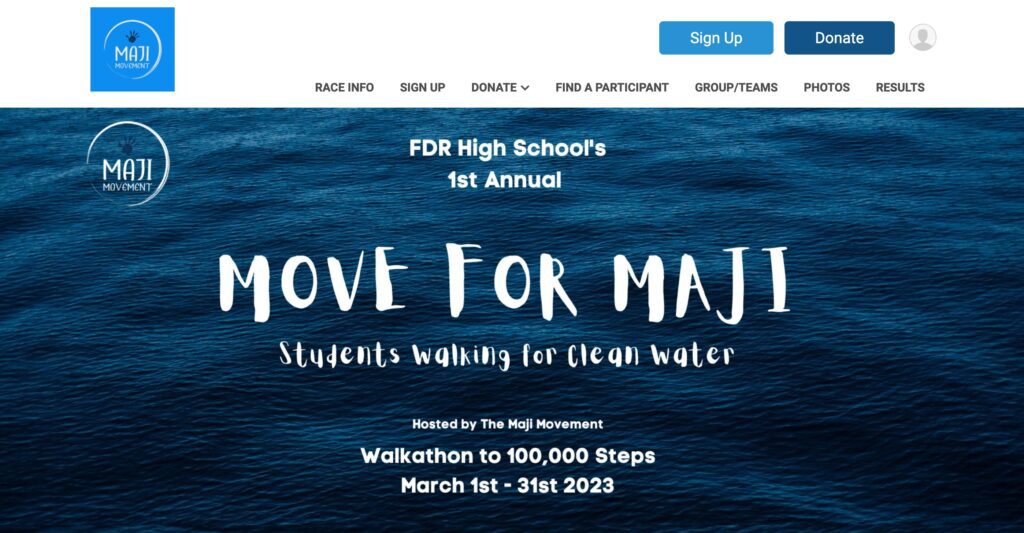 Flexible Fundraising and Donation Options for Participants
Participants have the option to sign up or donate to walkers that have committed to a $100 donation goal. Donors can select from sponsoring a walker, or making a general donation. The event website gives donors the ability to easily find a participant or search for race groups and teams.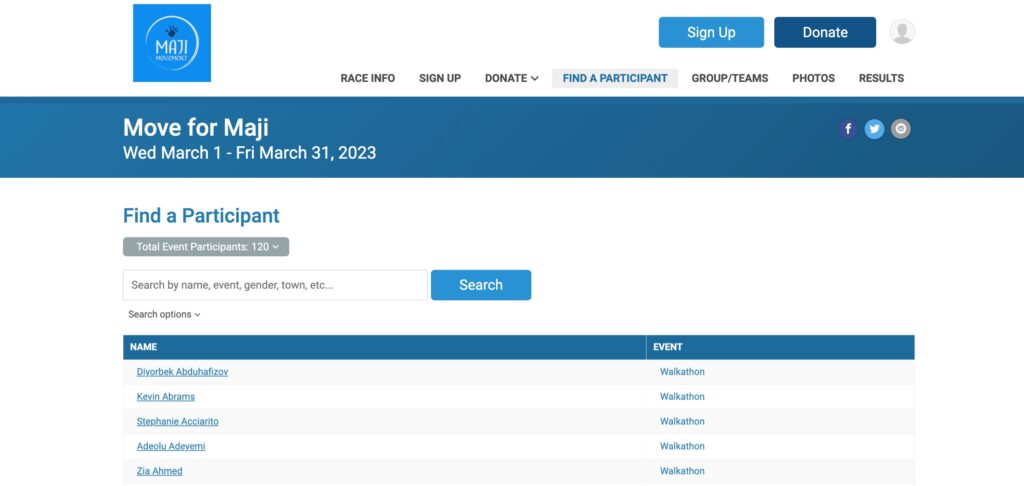 The event's website also does a beautiful job of displaying these options right on the cover page using custom content blocks, making it easy for anyone to find what they are looking for on the main page.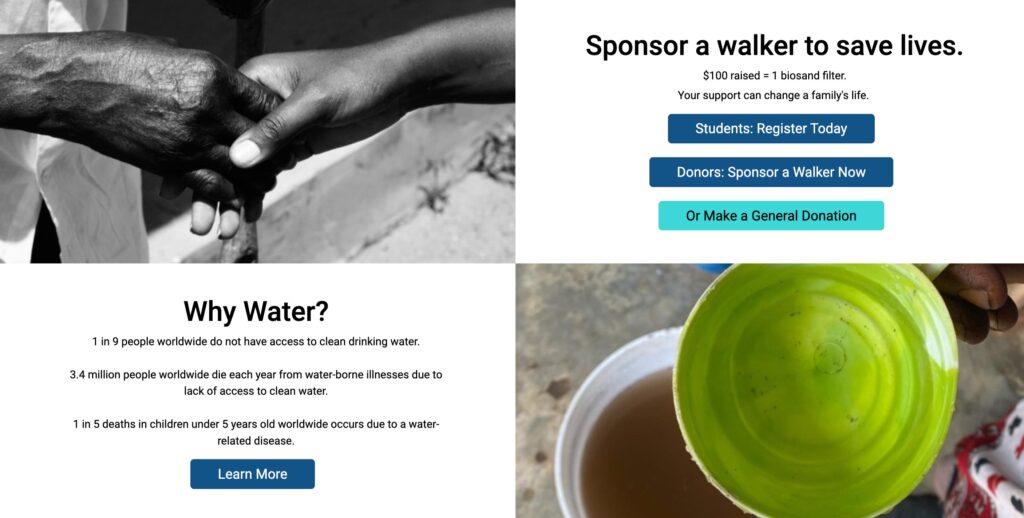 The mission of the Autism Alliance of Northeastern NY is to enhance the lives of individuals with autism and their families. They are hosting a race and offering a variety of activities for everyone in the family.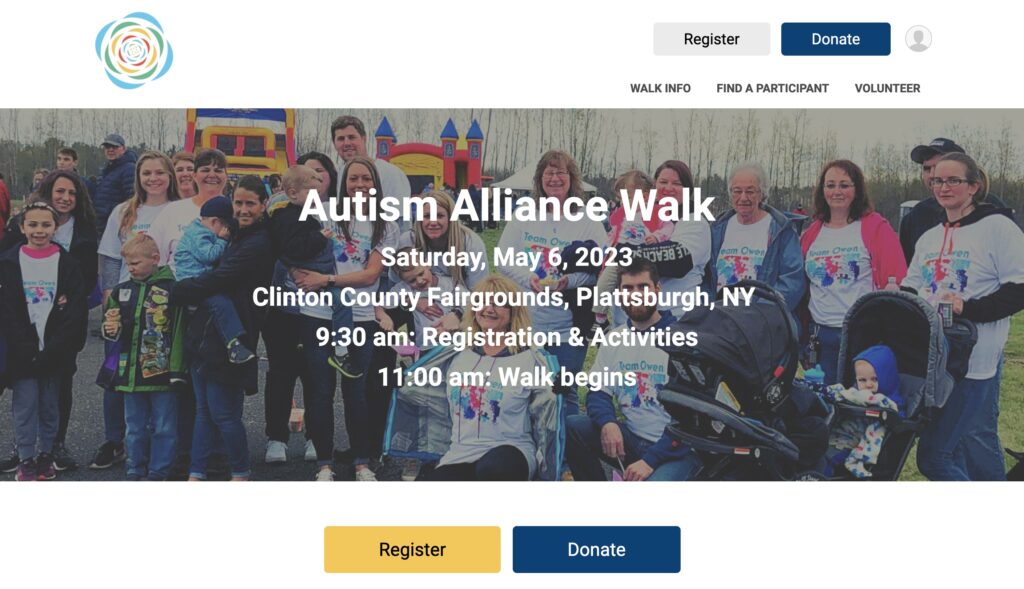 Individual or Team Fundraising Options
Supporters are given the option to become an individual fundraiser or create a fundraising team. Both options lead to setting a fundraising goal, and spreading the word to get sponsored. This race has it set so everyone gets a fundraising page and they only have to join/create a team which simplifies the fundraising process.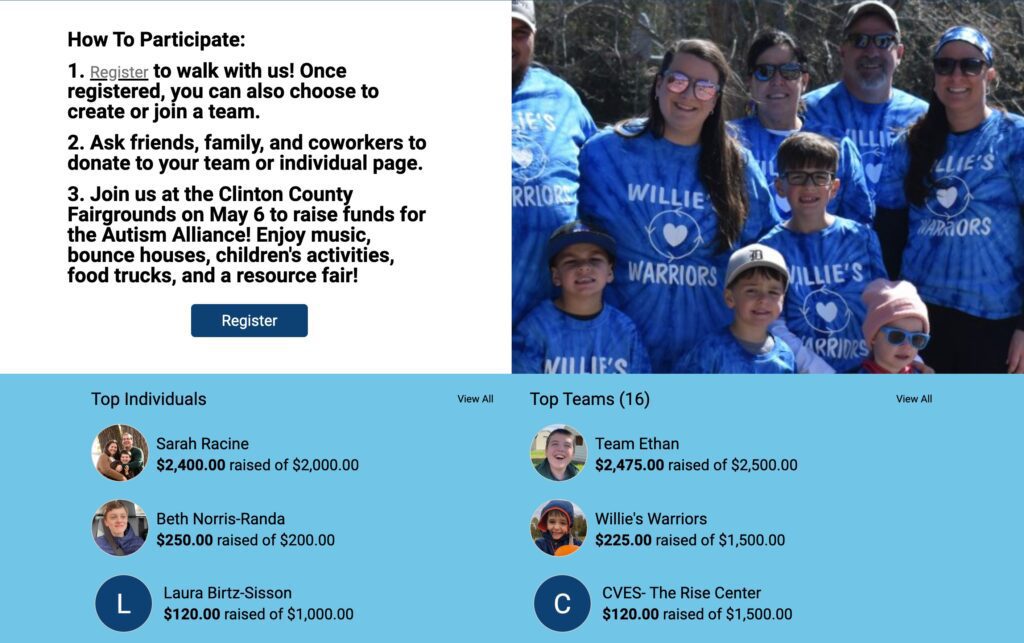 Love what you see? Create you next peer-to-peer event with GiveSignup to raise awareness and encourage your participants to help reach your goal!