Automated Registration Followup Emails are now available to set up in Email V2. This email can be enabled to automatically send to participants a set number of hours or days after they have registered for your event. The automated Registration Followup Email is a great opportunity to:
Promote a Referral Rewards program to incentivize your participants to get their friends to sign up
Share other events your organization is hosting
Showcase event sponsors
Feature more information about fundraising, donations, or a charity partner
FAQ – i.e. how to manage your registration, where to find more info about the event, etc.
To set up an automated Registration Followup email, navigate to Email V2 >> Automated Emails. Click Registration Followup.

You can then enable the automated Registration Followup Email by clicking the toggle. Note that if you have a Registration Followup Email set up in legacy Email Marketing and enable in Email V2, we automatically remove the legacy automated email to prevent duplicate sends. This means that if you have custom content in your legacy automated Registration Followup Email, you should copy text and save images to bring over to Email V2 before enabling.

When enabled, the page will expand to let you set your schedule for when the automated email should send. For example, send a followup email to promote your referral rewards program and give each participant their unique referral link 3 days after they sign up at 10am.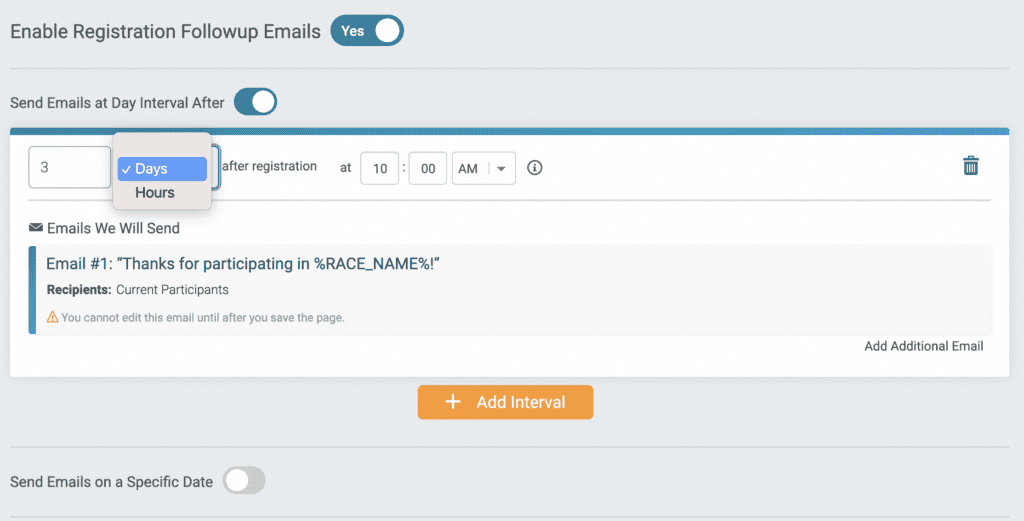 There is also an option to send an email on a specific date, which will send to all participants registered on that specified date and time.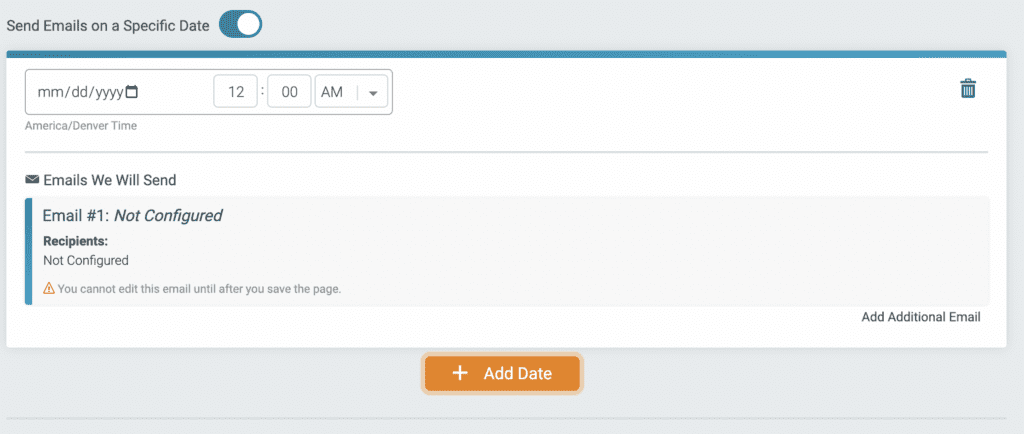 Click Save Settings at the bottom of the page to enable the automated Registration Followup Email. Once you save, you can customize your email by clicking the edit icon.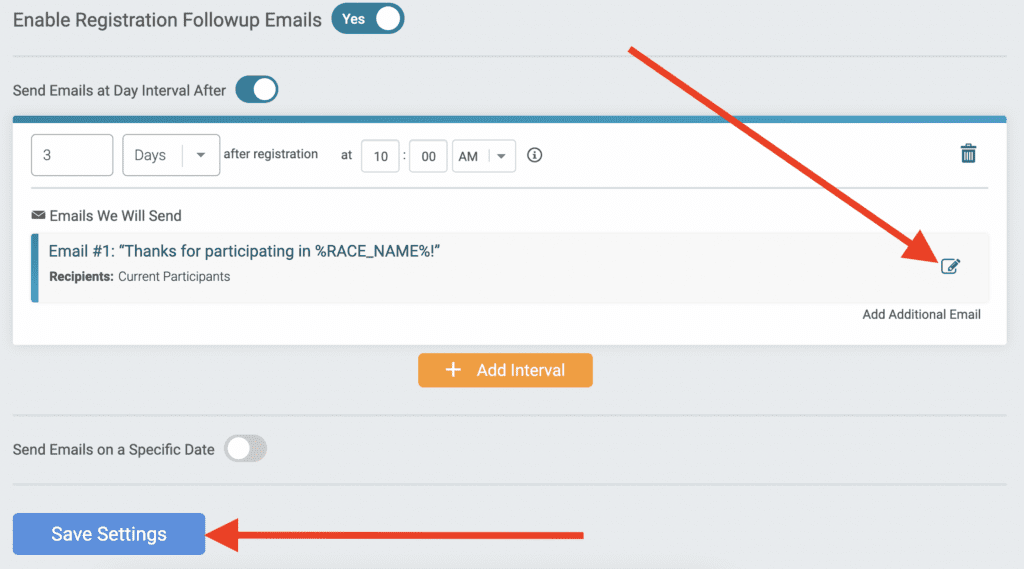 The Registration Followup Email is automatically configured with a default recipient list, subject line, and content. You can edit both the subject line and content.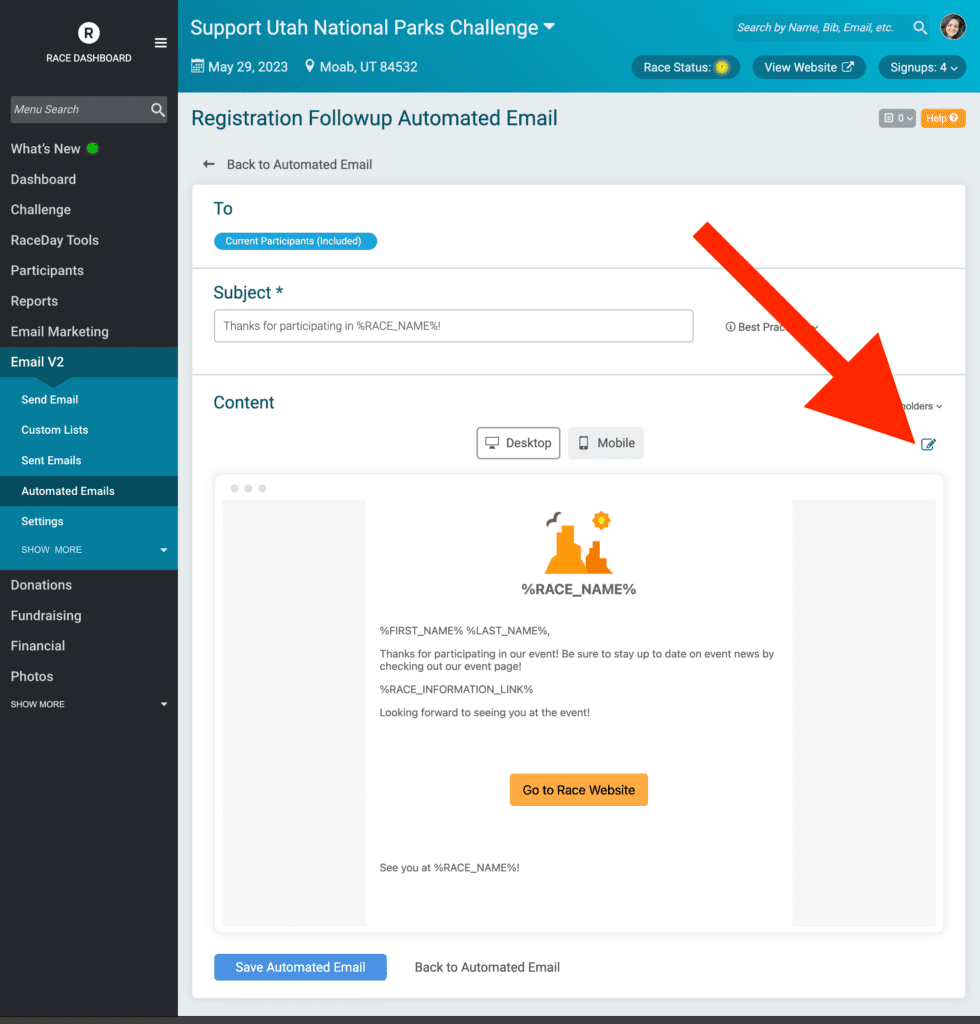 You can use the Email Builder to easily customize the automated Registration Followup Email. In the example below, the default content was entirely removed and replaced with content about the race's Referral Rewards program.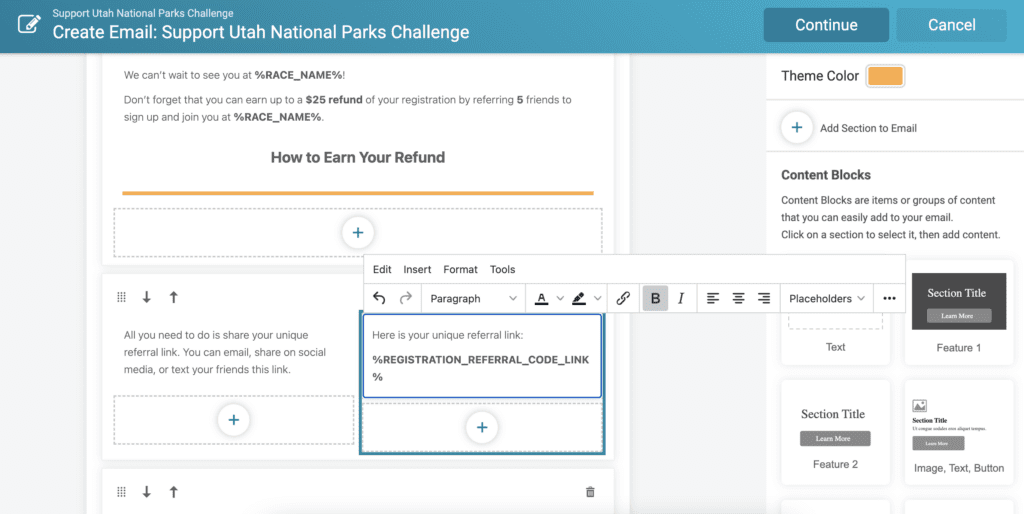 Click Continue and then Save Automated Email.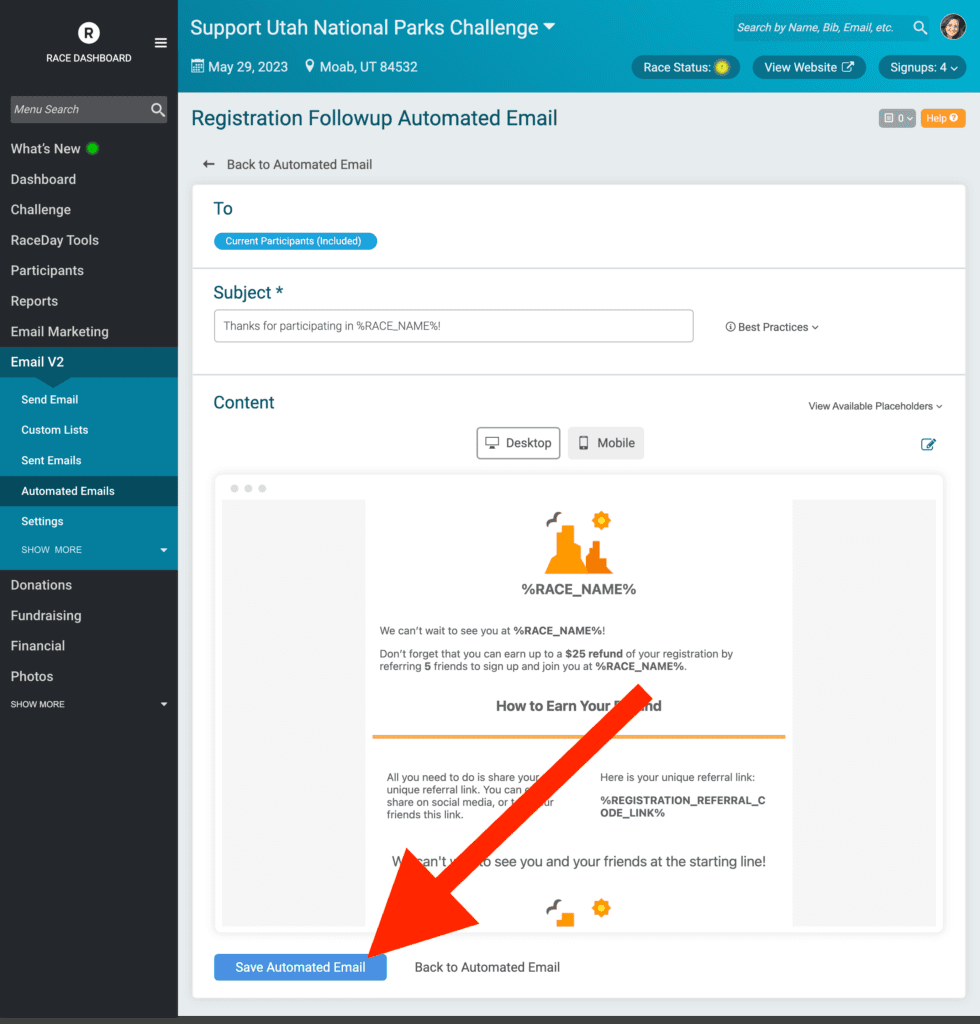 While you want to be cautious of how many emails you are sending and ensure that they add value to your participants, you can set up a series of automated Registration Followup Emails to create a drip campaign. For example, one email about referrals 3 days after registering and an email about your other events 10 days after registering.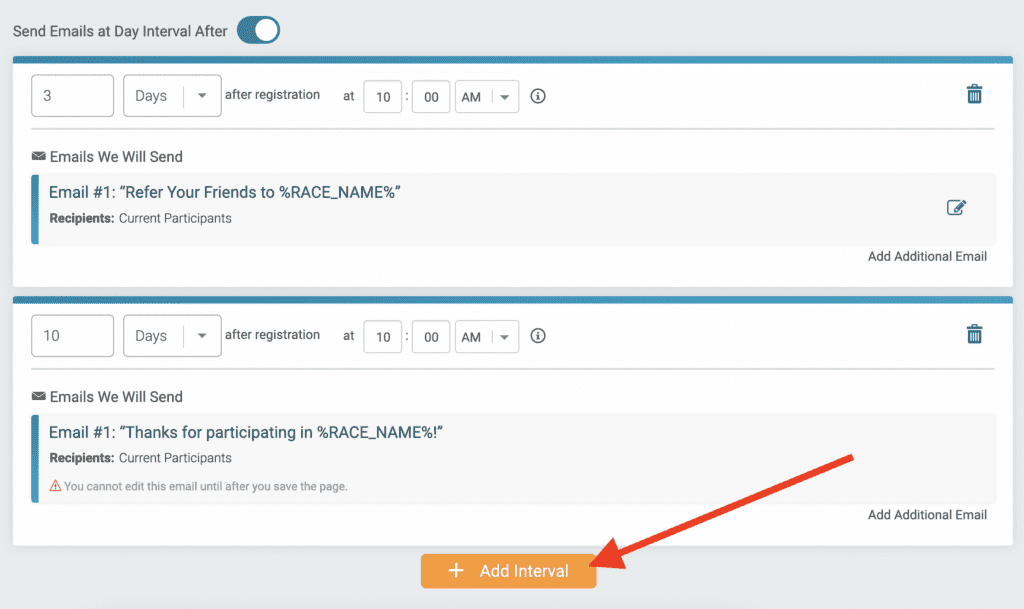 In addition to automated emails for Incomplete Registrations and Price Increases, all automated emails that were available in legacy email are now available in Email V2. We continue to add more functionality and power to Email V2 so that your race has the same capabilities as legacy email, as well as new features like the next-generation Email Builder, powerful custom imports, pre-built emails, and many more features coming soon.