GiveSignup's purpose-built platform offers the option to easily create peer to peer events as a perfect way to raise awareness and encourage participation to help reach your events ultimate goal. Check out three examples below that are maximizing the value from our tools and features.
The Run of Children's Guild and Four Seasons Seattle are hosting the 15th annual Run of Hope benefiting Seattle Children's and continues the remarkable legacy of the Pediatric Brain Tumor Research Guild who founded the event in 2009. This year's event benefits pediatric cancer research, and donors and teams may direct their gifts to a number of cancer research funds.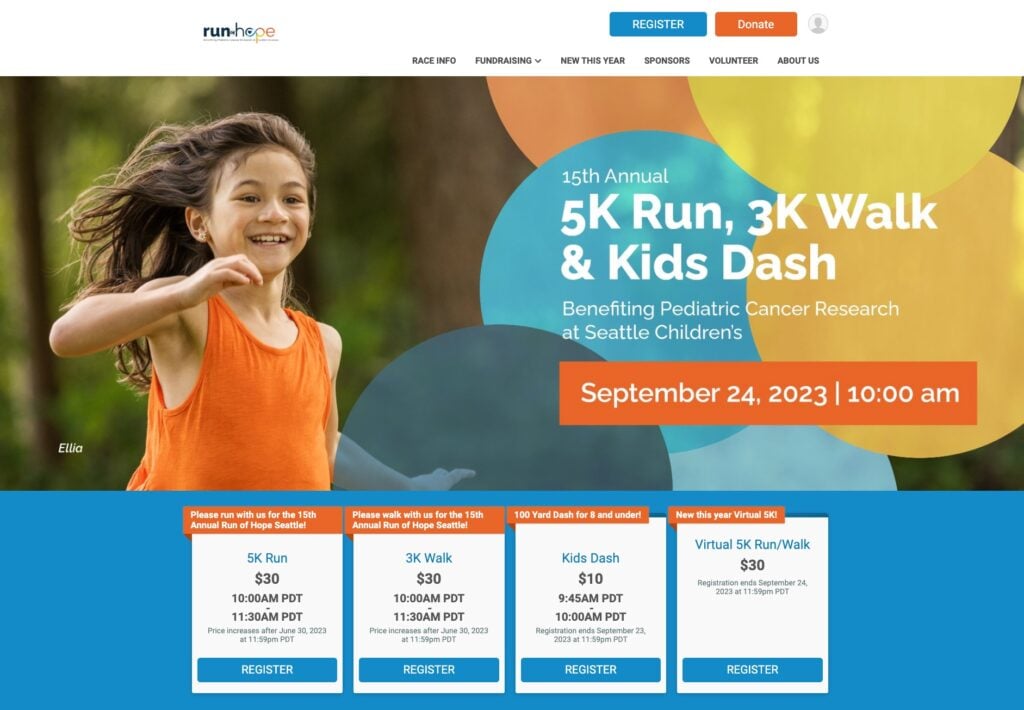 Custom Content Pages
GiveSignup's event website, allows for unlimited pages to be added for any custom content. Run of Hope leveraged content pages to create a section dedicated to fundraising. One page shares tips on great ways to fundraise once you have registered as a fundraiser, and a second page is used to showcase a list of the top team and individual fundraisers.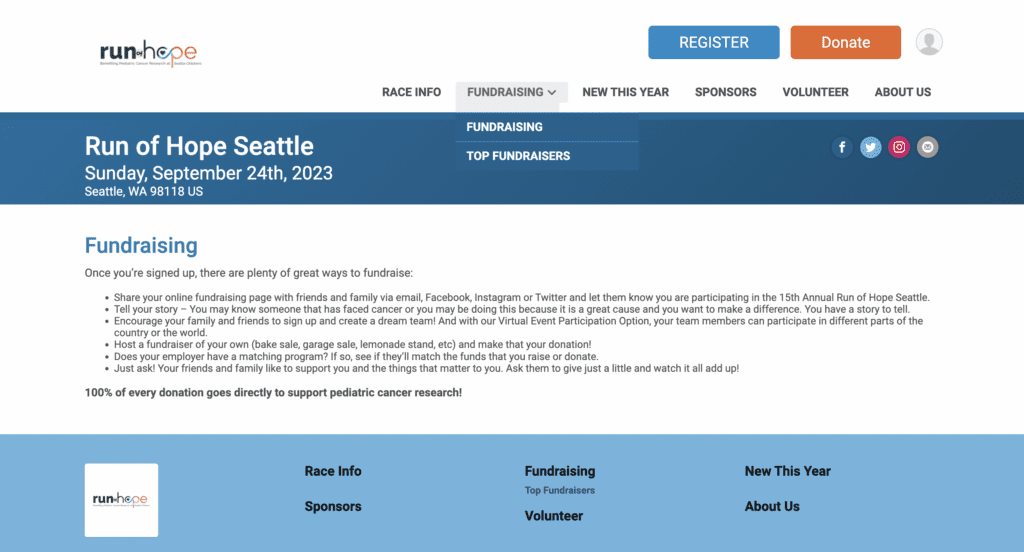 Displaying Multiple Charity Partners
Using GiveSignup's charity partner feature, Run of Hope included two different charities that supporter's could donate to right on the donation page. This feature opens up the opportunity to expand your reach and bring awareness to other charities you may also support. The setup within GiveSignup is as easy as turning on a button in the event dashboard and adding in your charities.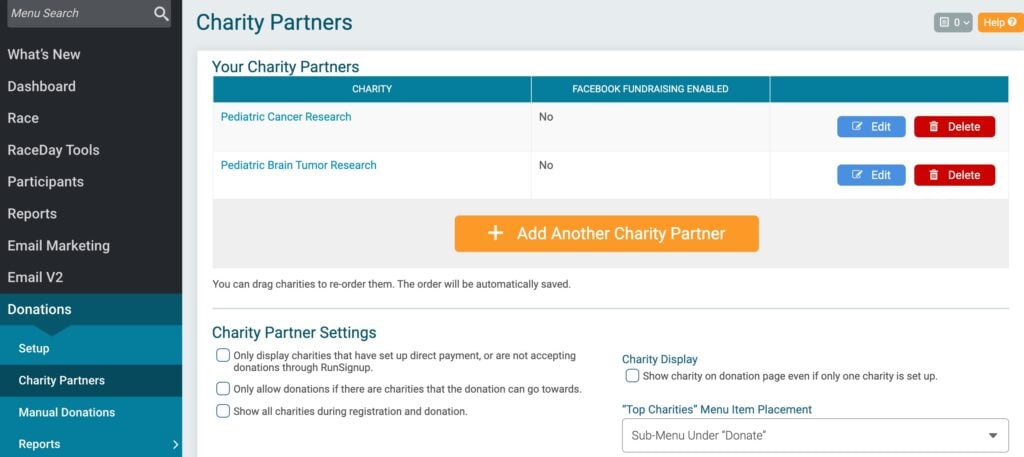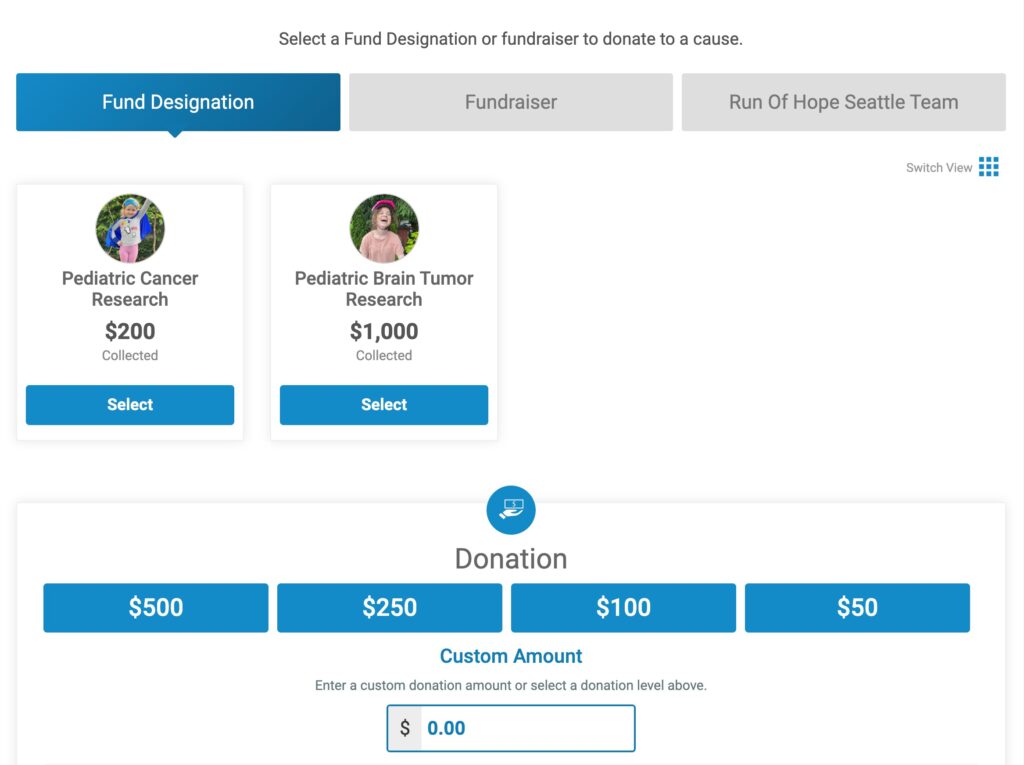 The society of Greater Akron's (ASGA) is hosting their signature fundraiser and Autism acceptance event that helps to provide a free HelpLine for information and referral to local services, scholarships, social clubs for individuals with Autism, and ongoing education and community based programs.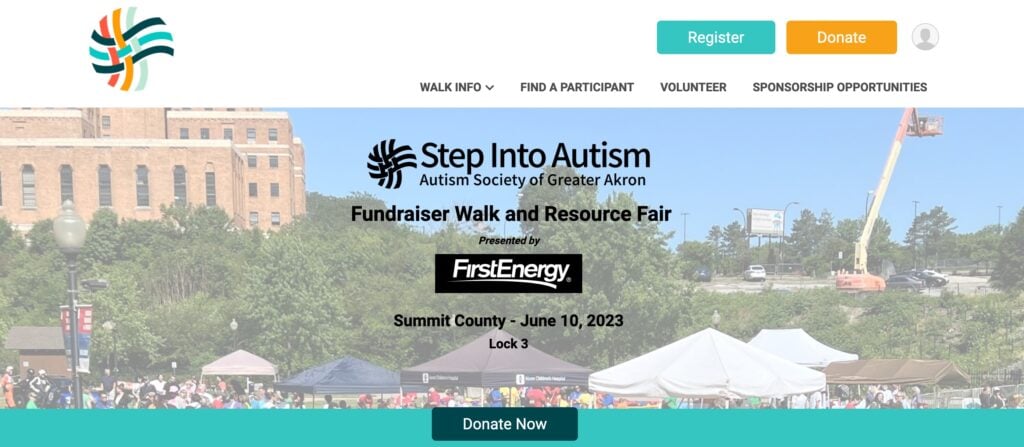 Custom Cover Page Options
Step into Autism event put together a beautiful cover page that has great fundraising focused messaging. They included custom content blocks that share information about how and where donations will be used, a donation thermometer to share their goal progress with supporters, how supporters can volunteer, and more!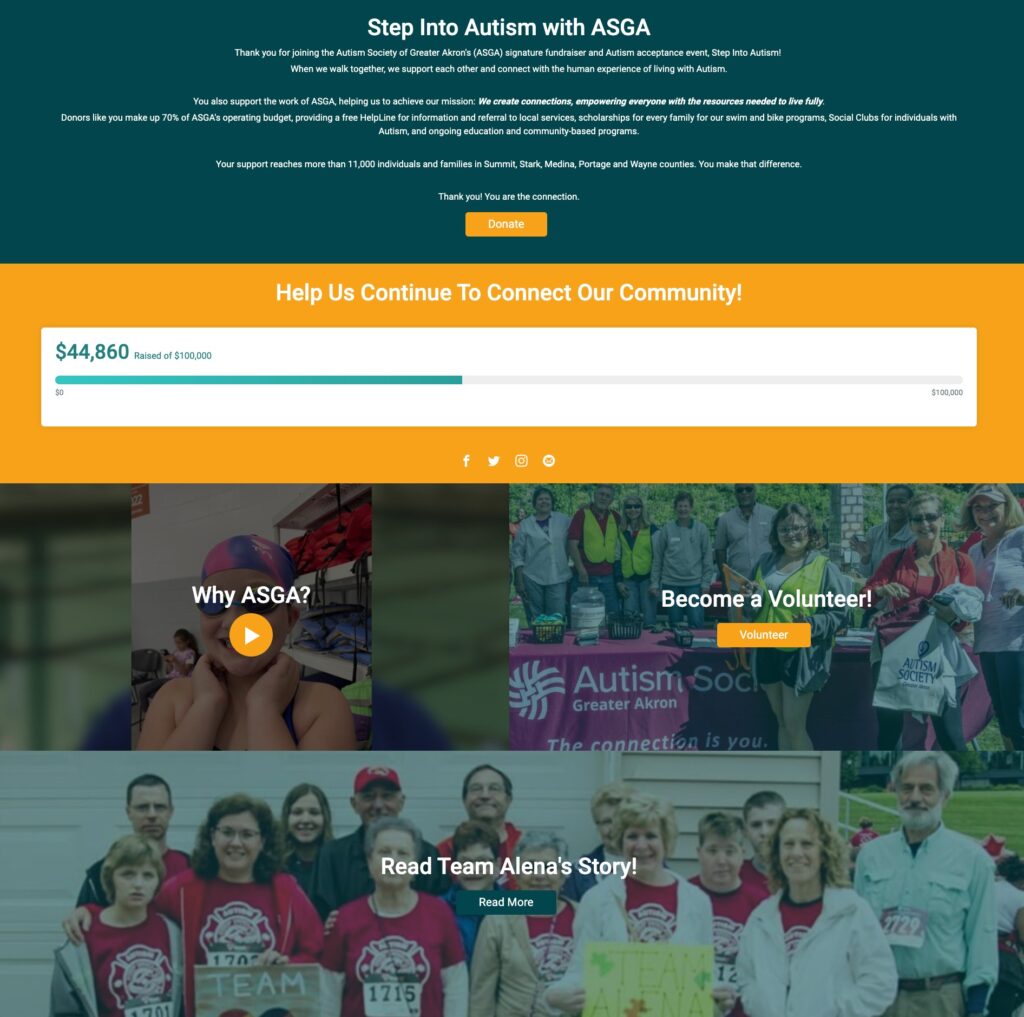 Flexible Fundraising and Donating Options for Participants
Whether participants are looking to support with a one time donation or commit to fundraising for the overall donation goal, both can easily be done right on the event website. Step into Autism offers participants to join a team or fundraising individually. They created a page that provides fundraising tools, tips, and tricks to help jump start fundraisers.
For participants that want to donate, they can select a team or an individual fundraiser to support. The donation page is also set up to show different donation levels to choose from but also allows a custom amount to be entered.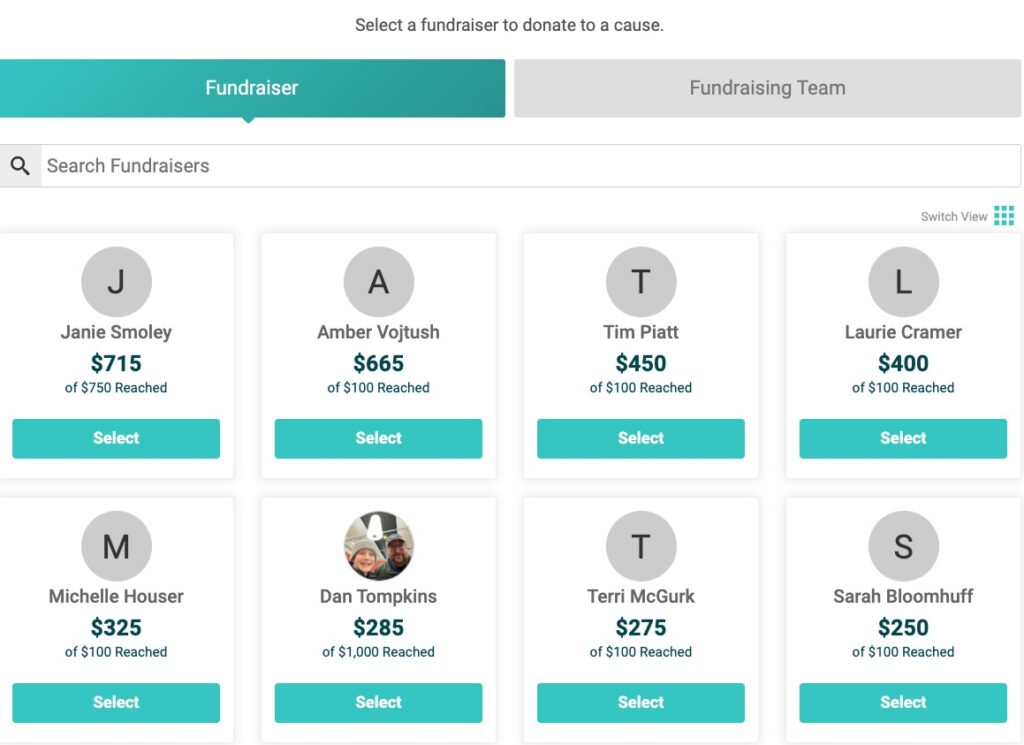 DuPagePads hosts their 13th annual 4-hour karting enduro. Fifteen teams are competing to raise money to assist families and individuals who are experiencing homelessness. Through the use of GiveSignup they utilized custom content on their cover page like a donation thermometer and provide easy set up for fundraising teams and individuals.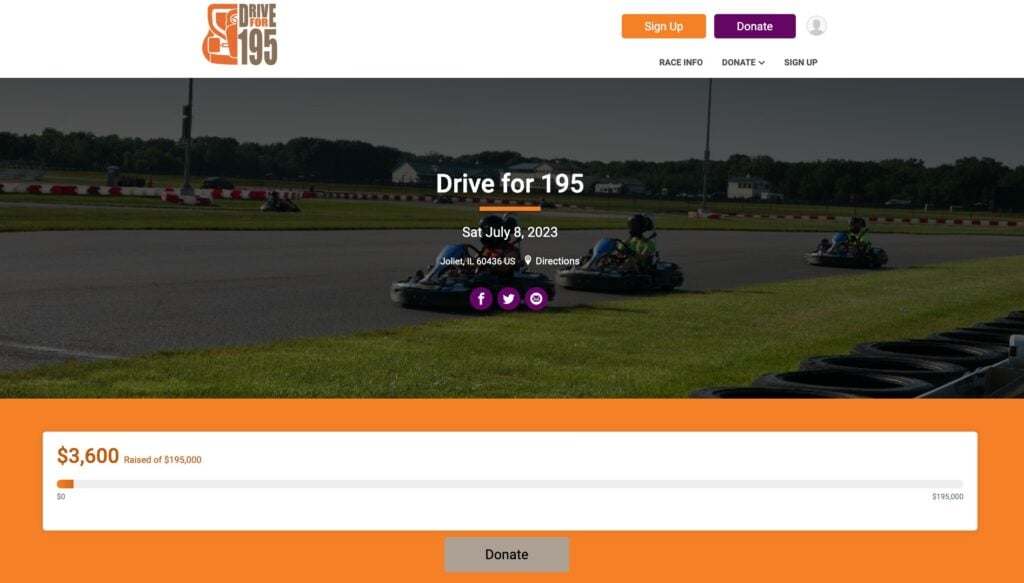 Custom Team and Individual Fundraising Options
The event's focus is on trying to reach its ultimate donation goal. Drive for 195 is supporting this by allowing participants to either join an existing fundraising team, or create a new team, or simply fundraise as an individual. They customized their team set up allowing a team captain, and setting limits on team sizes. All of this information is available for participants during the registration process.