Feature Updates
Implemented a new setting to customize the Lookup Method. You can now make your Configurations use the standard Lookup Method (textbar and camera search with list of potential matches below) or a new method "Kiosk Mode.
The Kiosk Mode Lookup Method hides the list of Participants and instructs the app user to type or use the camera icon to scan a bib number to look someone up. This could make it easier for the CheckIn App to be used by Participants to look themselves up in a kiosk environment.
Implemented a new "Lookup Result" option, that will navigate to a GiveSignup Results view of the Participant that was tapped or scanned. This in combination with the Kiosk Mode Lookup Method would work as a simple results lookup kiosk for participants.
We will be optimizing these features in future updates to make them less reliant on user interactions, like making the result view automatically return to the lookup after some time and have options to automatically load the camera scanner when returning to the lookup mode.
We now will show Add on Data for Participants in the CheckIn Review screen.
Updated user interface to be more in alignment with current GiveSignup design standards.
Implemented collapsible Present/Configuration/My Device Settings panels to reduce visual clutter when working with lots of settings.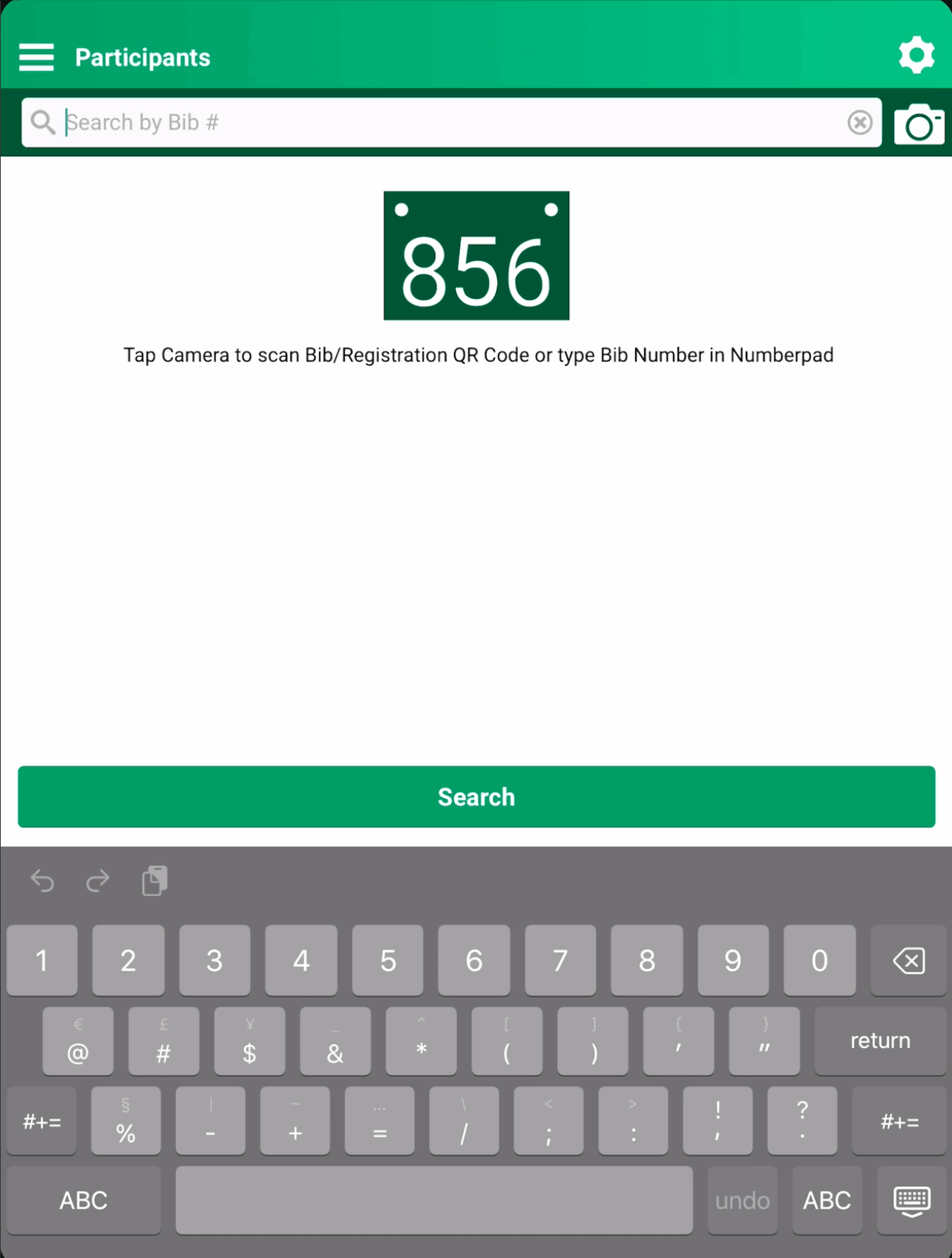 Bug Fixes
Corrected an issue with bib assignments not saving to GiveSignup under certain circumstances. Specifically, a bib assignment would not save (even though it appeared to) if the Race had Bib Validation rules set up, scanned a bib to assign to someone, had the assigned bib fail the validation because it was outside of the range needed, then the user went back to edit the bib to assign and save. We were not correctly handling this set of steps, where a bib would not be valid and a user had to adjust it manually.
Fixed an issue with the Clear Search functionality.
Corrected a typo in the Race Renewal message.
Available today from the Apple App Store and Google Play Store!