Results Kiosk and Race Day Participant Data Management
We are excited to share the latest new features of the CheckIn app. This includes the ability for events to use the app as a dedicated Results Kiosk enabling participants to access their own results effortlessly. Moreover, the new Kiosk Mode, coupled with the enhanced capability to access, modify, and add participant data, now empowers event organizers to utilize the CheckIn app for a wide range of scenarios beyond check-ins. 
The CheckIn app is already the most popular race day product we offer and is used to check in millions of participants each year. This now expands the functionality of the app to new utilizations for event organizers and timers. From using it for crisis management situations to tracking more jovial purposes – the sky's the limit.
Traditionally, the RaceDay CheckIn app has been primarily used for checking participants into events. However, the new Kiosk Mode opens up a range of possibilities, enabling event organizers to leverage the app for various applications, including its new Results Lookup feature where events can offer participants the ability to conveniently access their online results. Participants can access their performance data by scanning their bib number or doing a quick bib lookup using a number pad.
The versatility of the RaceDay CheckIn app extends even further to where event organizers or timers can easily access, modify, and add participant information for a variety of needs. This direct access to participant data and ability to add information opens up a host of possibilities such as Medical Tent configuration where staff are able to quickly access participant information and add pertinent information on their condition. It can play a crucial role in emergency situations with rapid access to participant information, including emergency contact details.
Events can also use the app to gather information that might be needed using the new Data Add-On feature such as tracking the number of donuts consumed in a donut eating contest. By harnessing the app's capabilities, organizers and timers can apply creative approaches to help with race operations and the overall participant race experience.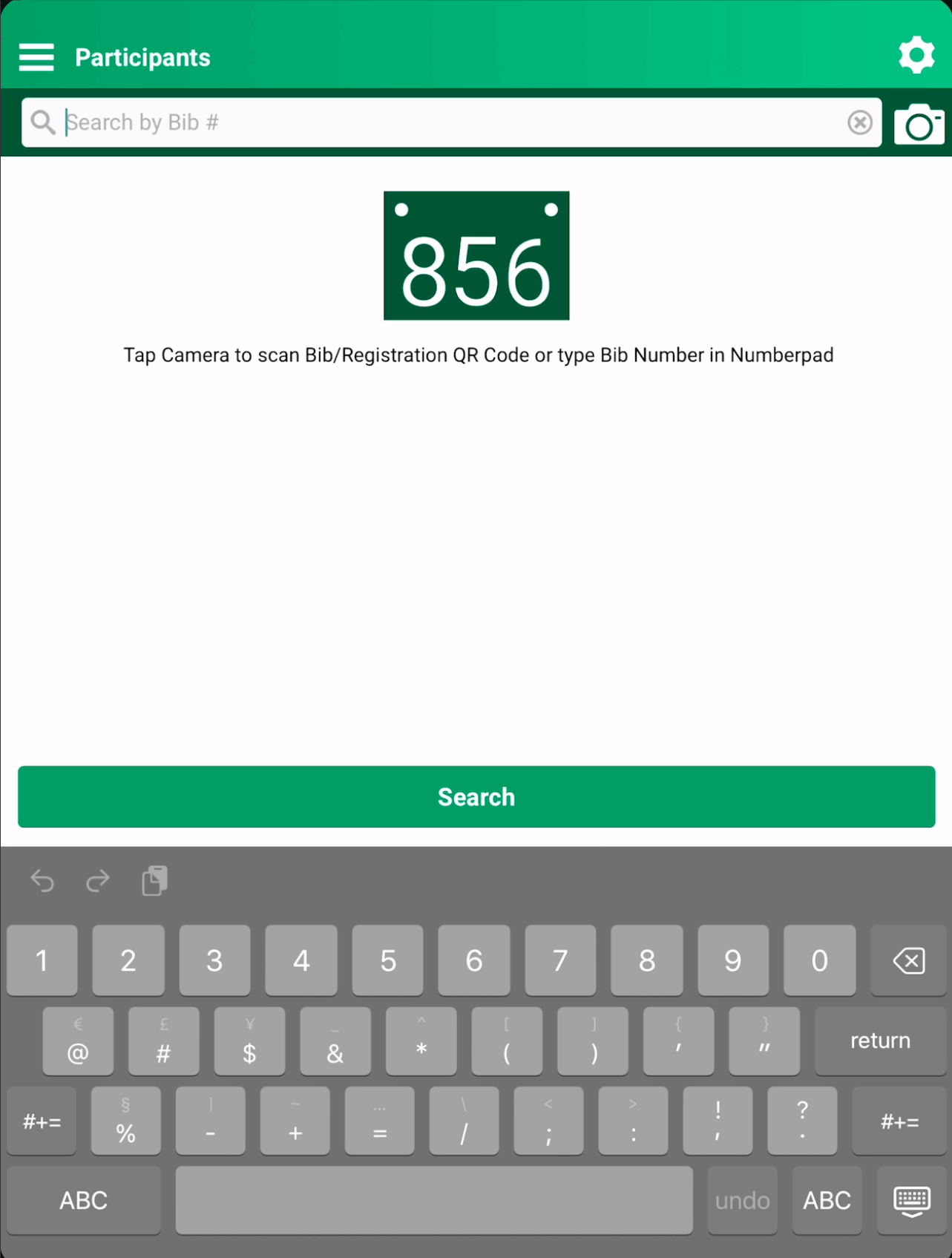 The RaceDay CheckIn app with its enhanced features,  is now available for event organizers to leverage and can be used with phones, tablets, and kiosks. The CheckIn app is a free product offering available for events using GiveSignup's registration platform. It seamlessly integrates with GiveSignup's registration and RaceDay technology including scored results and bib management.
Available today from the Apple App Store and Google Play Store!