Power your fundraising event with the technology it deserves. GiveSignup's all-in-one free platform takes your event to the next level with free registration, fundraising, and marketing, and race day tools. Today, we're highlighting a few of our favorite GiveSignup customers using the platform to power their Peer-to-Peer fundraising events.
Everybody In! Walk/Move for Perkins
Customer Snapshot

Benefits: Perkins School for the Blind
Donation Goal: $327,000
Number of Fundraising Teams: 42
Event Type: Walk
Everybody In! Walk/Move for Perkins is a community event raising money for the Perkins School for the Blind to support and create opportunities for children with disabilities and their families. The event is a 3.7 mile walk that will be followed by a family friendly festival to continue on the fun.
Why We love It
Fundraising Resources
The event has dedicated an entire section of their website to share tips and tools with their fundraisers. These resources equip their fundraisers with the tools to create the best fundraising page possible. Withing the resources they shared, they include event logos to help fundraisers maintain their recognizable brand within their individual pages.

FAQ Page
Created as a sub-menu page under Event Info, they set up an FAQ page. Having an FAQ page is a great way to reduce any confusion and limit the number of emails filling your inbox with basic questions about the event. Everybody In! included questions on their FAQ page about all aspects of their event about registration, general interest, and fundraising.
World Water Classic 6/60k
Customer Snapshot

Benefits: Water For People
Donation Goal: $40,000
Event Type: Run, Walk, or Bike
Number of Fundraising Teams: 10
The World Water Classic is returning for its 3rd year in a row. The event is raising money to provide improved water and sanitation across 9 different countries.
Why We love It
Mission Focused
The World Water Classic effectively conveys the main message of their fundraising event through the structure of their cover page. They keep a strong flow of information that consistently puts their mission at the forefront. They include a strong mix of text, images, and dynamic content that will keep all website visitors engaged and informed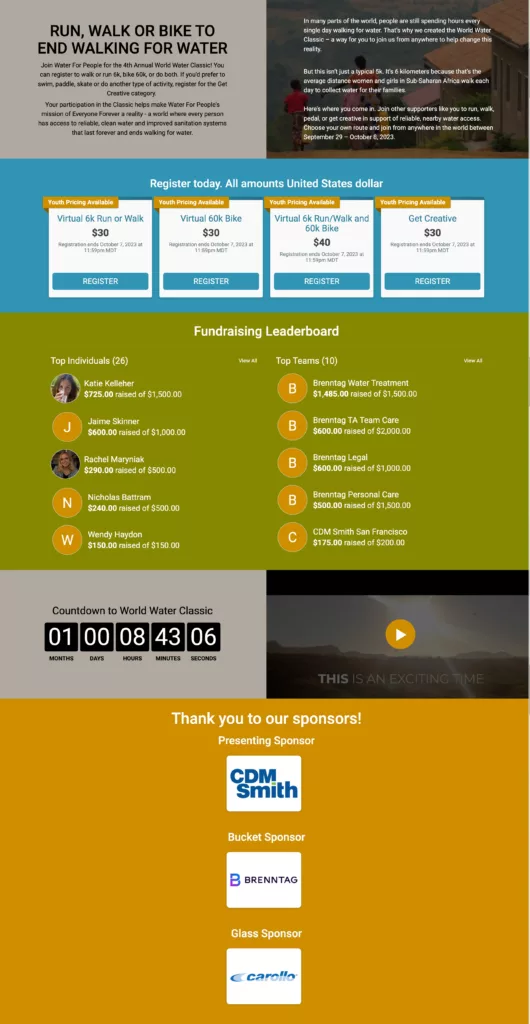 Creative Category to Complete the Distance
The distance of the event is significant because 6 kilometers is the average distance girls and women in Sub-Saharan Africa need to walk to retrieve water for each day. The event encourages you to complete the distance in any way preferred by offering a "Get Creative" category that allows individuals to choose alternative forms of participating, like skating or paddling.

Pittsburgh Penguins 66K Run and Family Walk
Customer Snapshot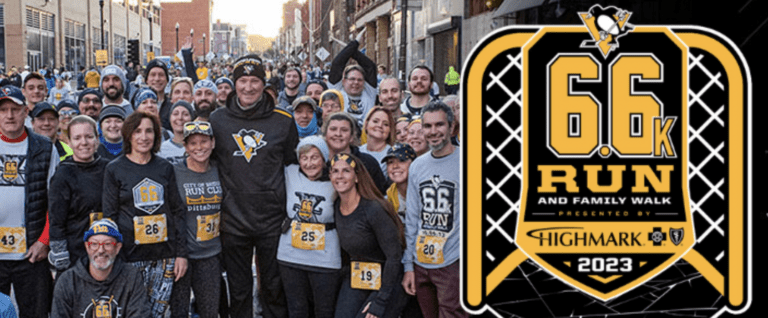 Benefits: Mario Lemieux Foundation and Pittsburgh Penguins Foundation
Donation Goal: $75,000
Event Type: Run/ Walk
Number of Fundraisers: 100+
The Pittsburgh Penguins 6.6K and family walk draws a big crowd of friends, fans, and fundraisers year after year. All proceeds from the event are put towards cancer research and patient care initiatives of the Mario Lemieux Foundation and Pittsburgh Penguin Foundation.
Why We Love It
On Brand Swag
Knowing that the event attracts lots of Penguins fans, the event highlights the special gear that each runner will get with their registration. They continue to leverage their team name to incentivize their fundraisers. The more each fundraiser raises the higher in value the prize becomes, with top fundraisers having the opportunity to earn tickets for a home game. Fundraisers have the opportunity to receive custom items as well as swag autographed by various Penguin players.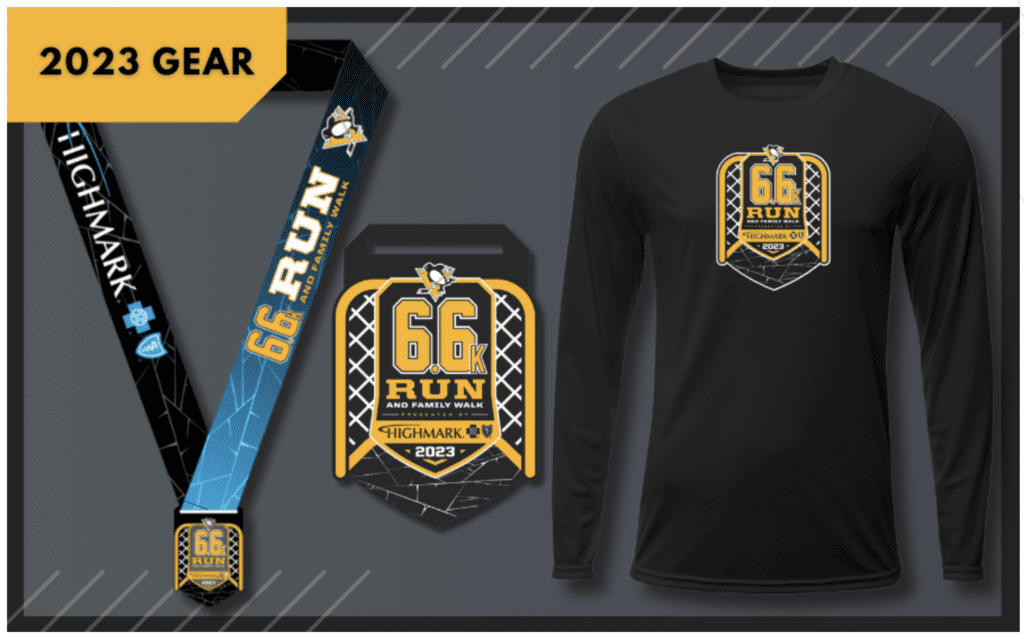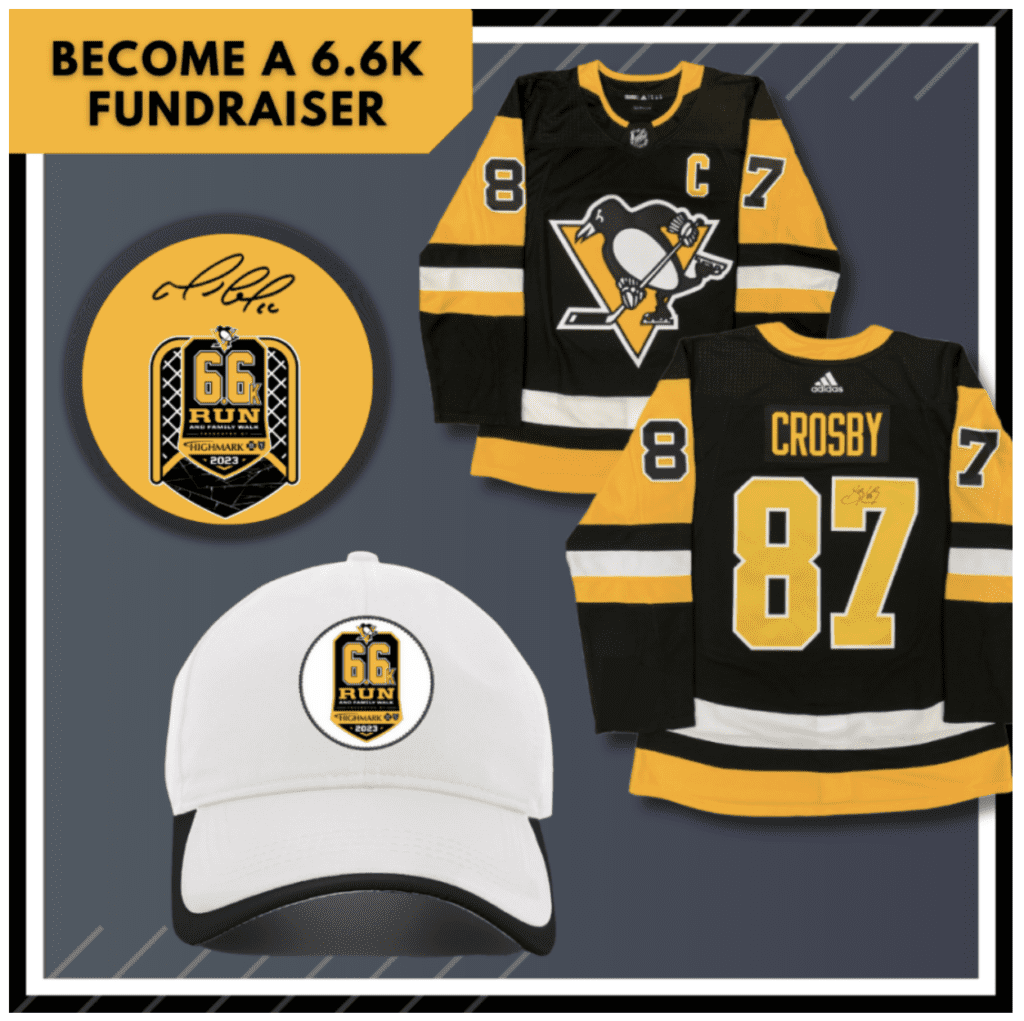 Pet Walk
An added bonus of the event is the option to participate in their virtual pet walk! Pets receive a medal to wear on their collars for participating. Having add-ons like this help raise overall event revenue and boost the experience for virtual participants that choose to run with their dogs.