You can now require donors to select a fundraiser when donating. In general, we do not recommend enabling this setting. Peer-to-peer fundraising events should make it as easy as possible for anyone to donate, including people who don't necessarily know a fundraiser but want to support the event and/or cause. However, some large P2P events want to ensure that all donations for an event are attributed to a fundraiser.
You can enable this setting by going to Individual Fundraisers >> Advanced Settings. Click the setting to "Force donors to choose a fundraiser when donating", then click Save.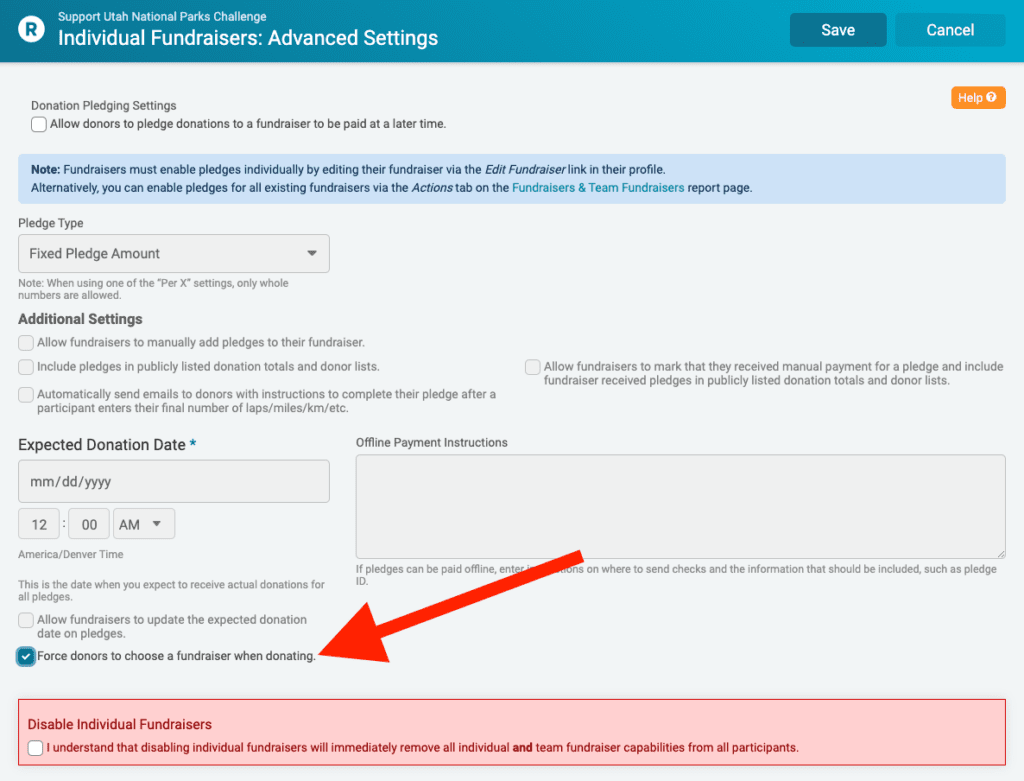 If a donor doesn't choose a fundraiser, an error will show on the page prompting the donor to select a fundraiser.

GiveSignup's donation page is optimized for P2P Fundraising. Users automatically have the chance to search for and select a fundraiser before donating.