GiveSignup is designed to help nonprofits raise more through events. Aside from registration and fundraising tools, our all-in-one platform provides nonprofits with with the technology to support your entire event and help your staff, volunteers, and fundraisers along the way. See how GiveSignup is powering various peer-to-peer fundraising events this fall.


Doggie Dash & Dawdle 2023
Customer Snapshot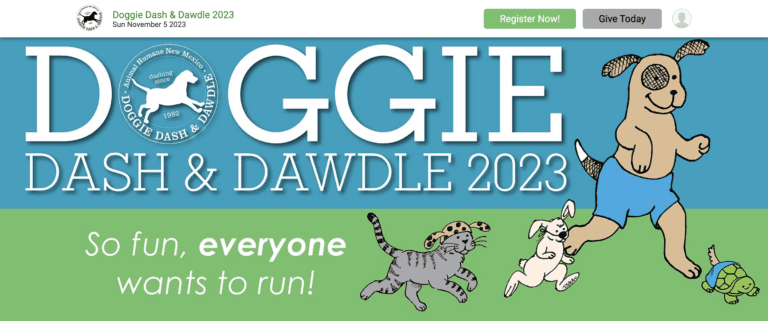 Benefits: Animal Humane New Mexico
Event Type: Run/ Walk and Virtual Option
Donation Goal: $200,000
The well loved Doggie Dash and Dawdle is a run and walk event, benefiting the animals at the Animal Humane New Mexico. Participants have the option to participate virtually or in-person, and yes your canine companion is welcome to participate in the event!
Why We Love It:
Customized Website
The Doggie Dawdle makes fantastic use of the website theme customizations and website building capabilities for a seamless transition from their main organization website to their GiveSignup fundraising event website. To achieve this look, the Doggie Dawdle took advantage of:
Custom banners
Custom color scheme and branding
Custom wording, changing the call to action buttons to "Register Now!" and "Give Today
To fully achieve a seamless flip, we recommend adding in custom favicons and domains!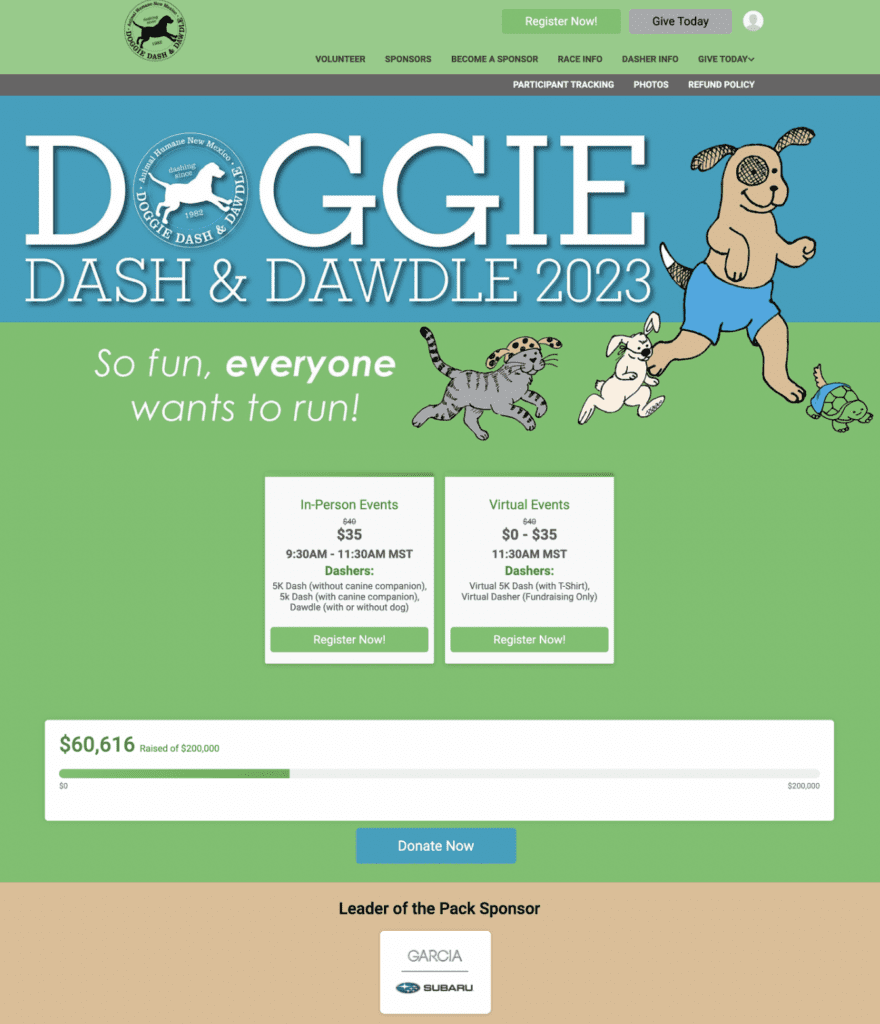 Milestones and Badges for Fundraisers
The event created an engaging fundraising journey with gamification, adding branded milestones and badges for both individual and team fundraisers. The event gets creative with the milestones that fundraisers can earn by including different types of achievements beyond amount raised. Fundraisers earn the "Social Butterfly" trophy for number of donors and "Group Effort All Stars" award for participation from the whole team.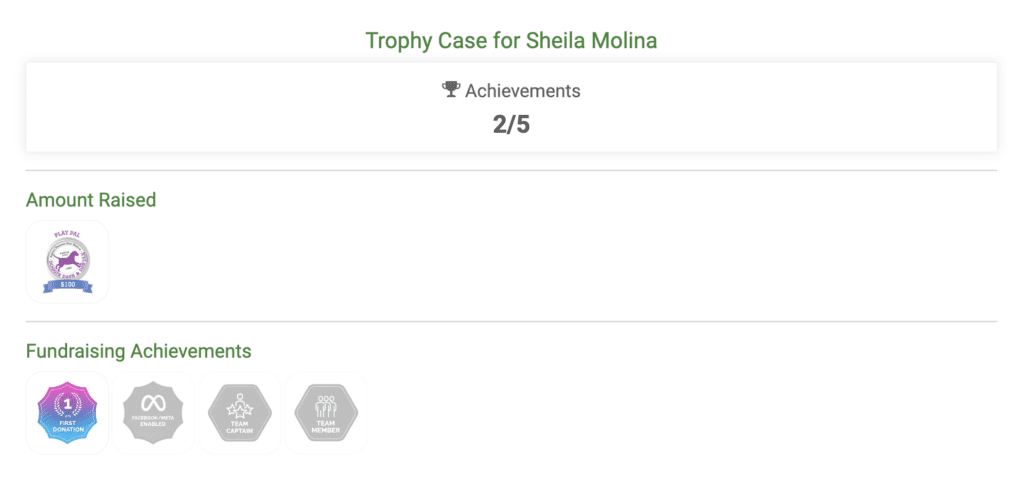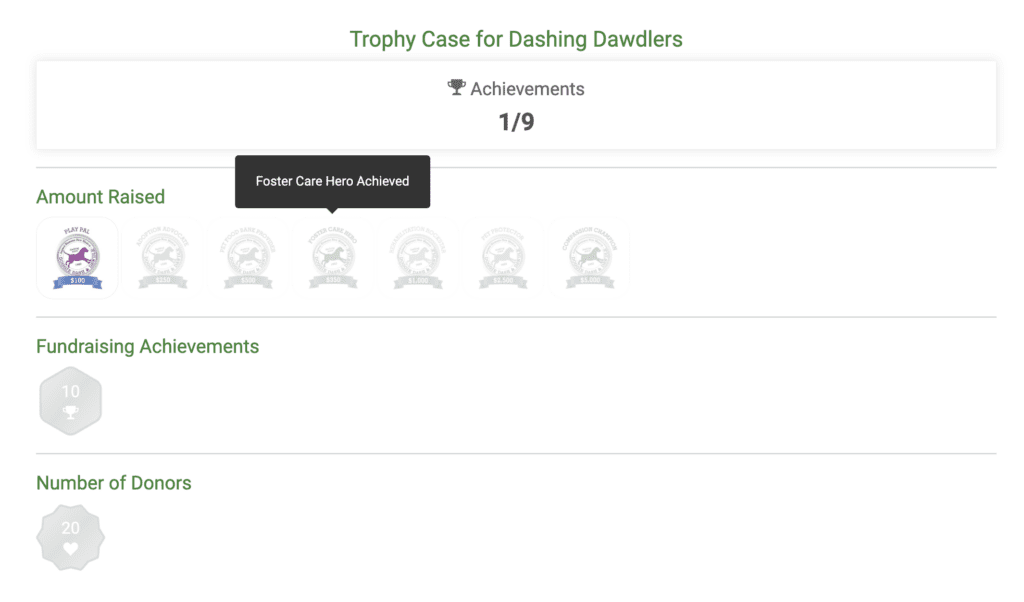 ---
Year 4 Giving
Customer Snapshot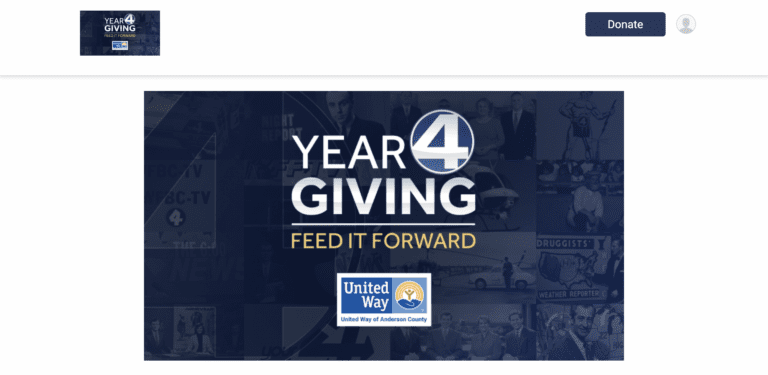 Benfits: United Way of Anderson County's Weekend SnackPack program
Event Type: Donations
Donation Goal: $20,000
The Year 4 Giving, Feed It Forward fundraising event is working to raise donations to fight food insecurity within Anderson County. The event is in celebration of the WYFF 4 turning 70 years old! The news station will be reporting live on the broadcast from Second Harvest Food Bank to show the behind the scenes work of the events volunteers and keep listeners up to date with fundraising progress.
Why We Love It:
Ticket Website
The needs of the event are simple, provide donors a quick and easy way to donate money. While GiveSignup focuses on peer-to-peer fundraising events, TicketSignup, provides additional solutions to nonprofits. For events that don't need peer-to-peer fundraising, TicketSignup provides nonprofits with a powerful solution. TicketSignup is built with the same infrastructure as GiveSignup and both platforms have many of the same features like free websites and email. Additionally, TicketSignup has an event day app built by the team behind the RaceDay CheckIn App. The Year 4 Giving event created a simple ticket event with a custom banner image, donation card, donation thermometer, and slideshow.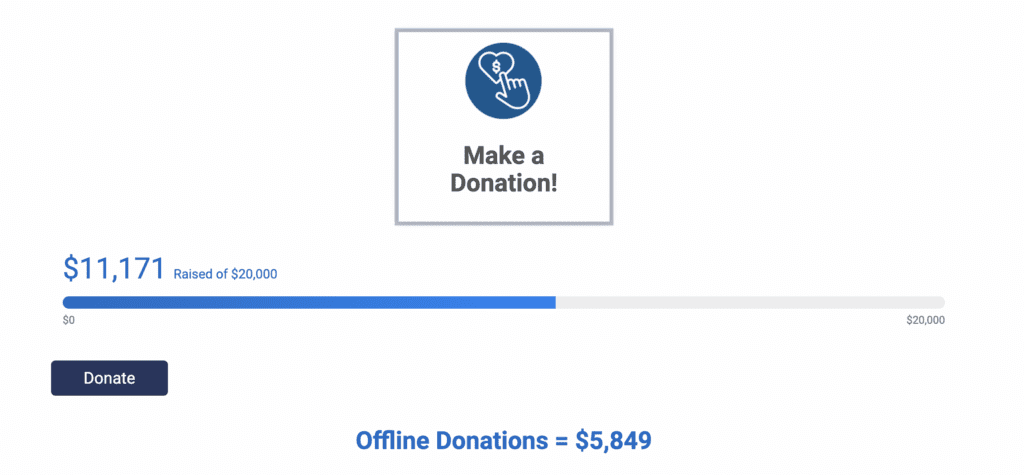 Our technology is designed to be adaptable and fit all of your events needs. See if a ticket event is right for your fundraising event!
---
Steps for Healing
Customer Snapshot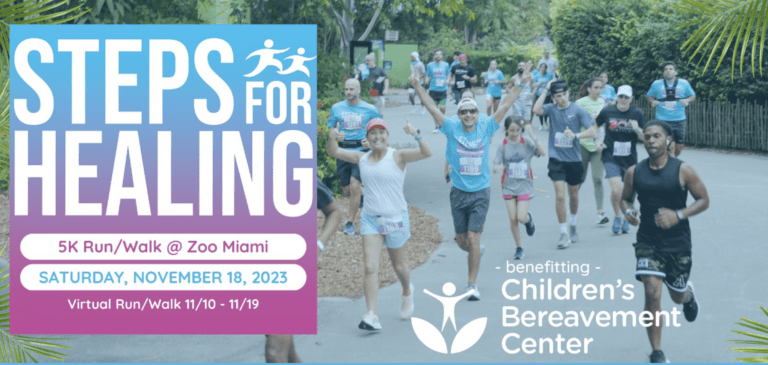 Benefits: Children's Bereavement
Event Type: Run/ Walk
Donation Goal: $210,000
The steps for healing 5K run walk is a fundraising event to raise donations for Children's Bereavement Center ("CBC") and support grieving families across South Florida. Participants will have a unique course to run through the zoo Miami, encouraging all ages to join in.
Why We Love It:
Cover Page
The Steps for Healing event keeps their cause at the forefront of their cover page. Starting with their banner image, they immediately include the logo of their fundraising cause. Then, after the neatly displayed race information, they add in dynamic fundraising components such as the fundraiser leader board and donation thermometer. Then finally they end with a touching video from CBC participants.
Donation Page
The event has a great donation page, creating a persuasive and authentic call to action. This donation page is a star example of what information to include. First, they specify exactly what your contribution will be used for. Then, they show a breakdown of exactly what your donation amount will cover. Taking the time to explain how a donors gift will be used is powerful for hesitant or lukewarm donors.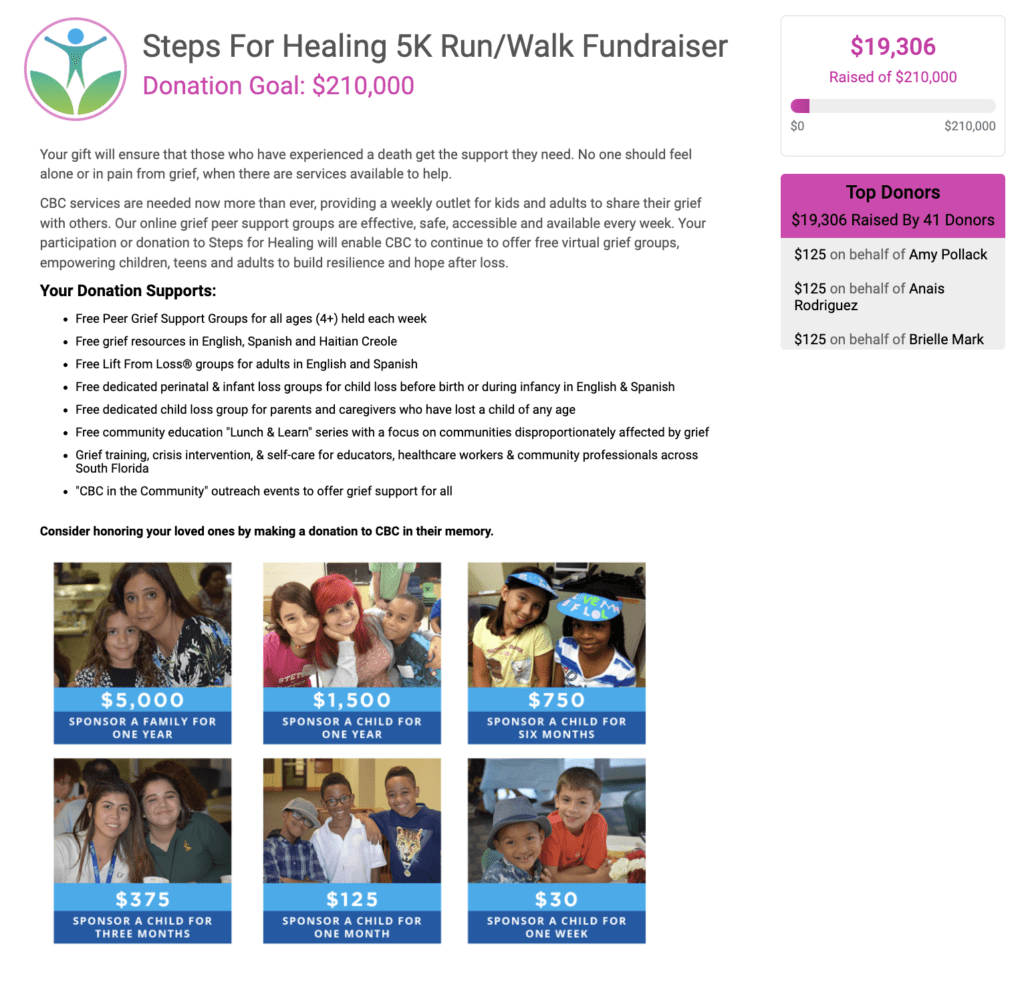 ---
Want More Fundraising Tips?
Learn how to keep your fundraising cause at the center of your event website. Your cause is the reason to participate (and fundraise)!