In addition to giving each event an unlimited contacts and unlimited sends full capability email system, we provide a couple of powerful features to manage unsubscribes.
Marketing and Transaction Email Accounts
GiveSignup | RunSignup provides each event with two email accounts – one for marketing and one for transactional emails. This allows you to still reach event registrants even if they unsubscribe from your marketing-orientated emails by emailing them from your transactional email. Participants won't miss out on important details about your event.
Once you have created your email from Email V2 >> Send Email (peer-to-peer fundraising events) or from Email >> Send Email (tickets), you will set the email account type on the review page before you send the email.

Managing Unsubscribes
In addition to having two email "buckets" you can send from – "Marketing" and "Transactional", you can also manage your own Unsubscribes. We migrated all of the Unsubscribes that you have gotten from the first version of Email Marketing, so you will see those now. A new feature available is the ability to UN-unsubscribe individuals. Of course, it's still critical to follow email laws and GiveSignup | RunSignup terms of service and respect your contacts. However, this is very convenient when someone accidentally unsubscribes and wants to be resubscribed. For all unsubscribe management reports and actions, go to Email V2 >> Reports >> Unsubscribes. You will have the option to search for email addresses that have unsubscribed from your marketing or transactional accounts within a specific date range.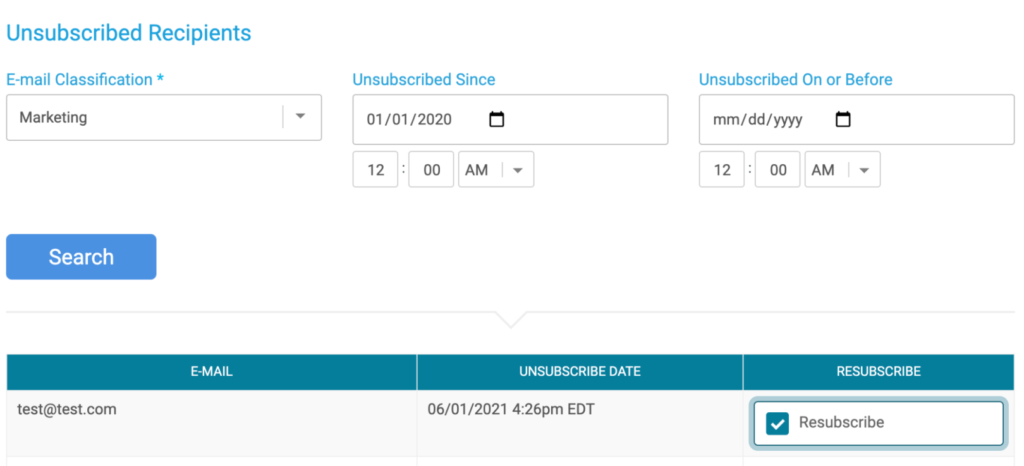 And, while a link is available in each email for recipients to unsubscribe, you also have the ability to unsubscribe them yourself. Enter each email on a single line and click on "Unsubscribe Recipients."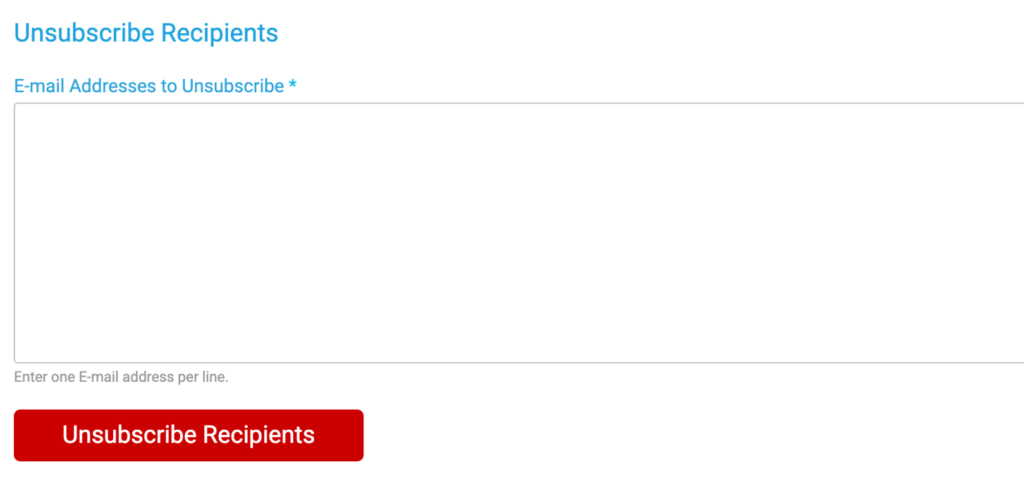 Managing your unsubscribes is essential to maintaining an effective, efficient, and respectful email strategy. By utilizing GiveSignup | RunSignup's duo email accounts (marketing and transactional) and keeping unsubscribes up to date, nonprofits have even more control over their communications and the success of their events.
To learn more about our next-generation email marketing and Email Builder tool and get a full tutorial on how to use them, check out our blog on next-generation email marketing for registration.