We have added an easy way to create an email list from the participant report for peer-to-peer fundraising events. This allows you to create a report with the filters that you want, and placeholder data tags information you need to create personalized emails with our Email Builder tool.
To get started, navigate to Participants >> View Participants from the dashboard of your event.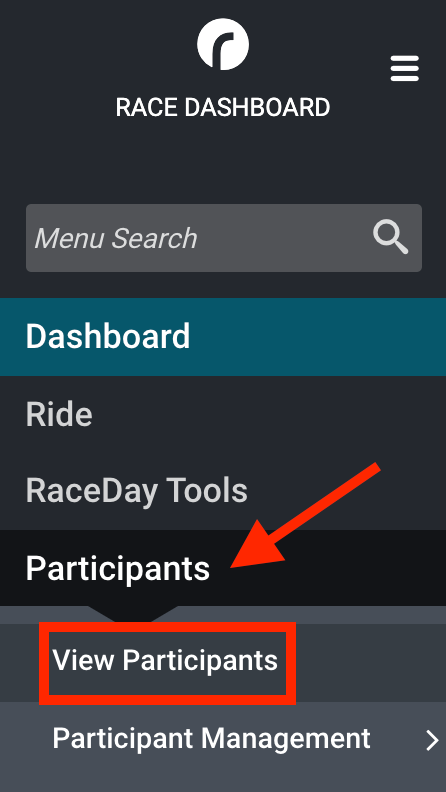 From the dropdown menu, Report Options, select Customize View.

Click on the Pick From All Columns tab to show all available data fields for your registrants. You can click or unclick any fields to build a custom report to use for an upcoming email. Below, you will see all the data field options for Habitat for Humanity East Bay/Silicon Valley's Cycle of Hope event with information selected to create a pre-event guide that includes information like name, bib number, t-shirt size, and fundraising incentive prizes earned (based on custom question answers).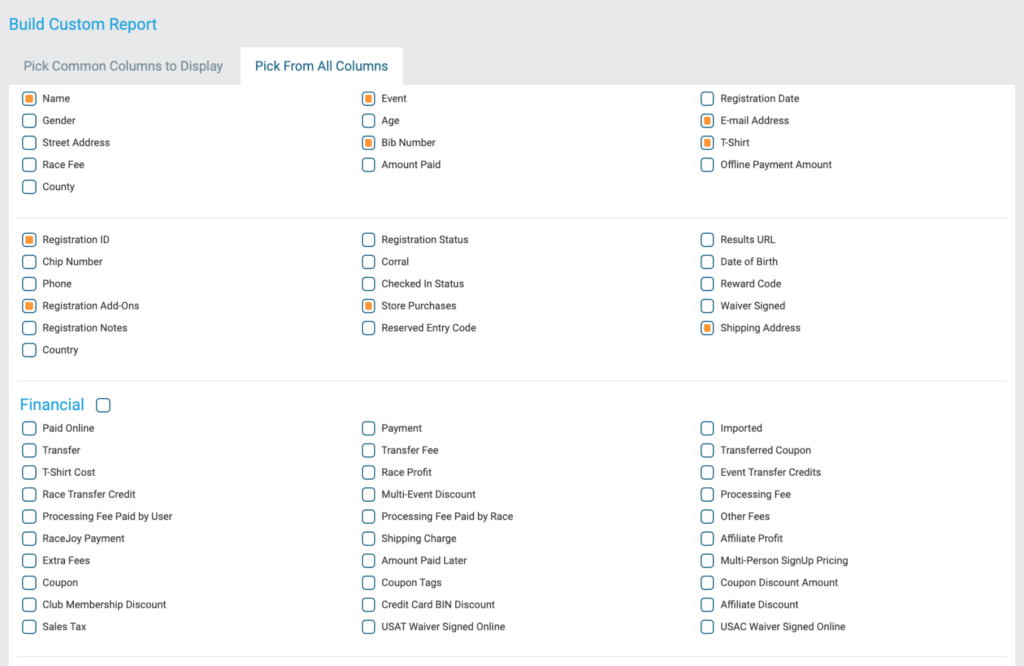 You can also set search filters to narrow down your participant list to a specific segment by clicking on the Search/Change Event button, clicking Search All Fields, and then applying whatever data parameters you'd like. In the example below, the report is being filtered to pull only participants with a transfer status (they have transferred one event distance to another within the race).

Once you have selected all your desired data fields, click on the Update Report button.
The page will update with your custom configuration . Next, click on Set up Save as Custom List & Send Email button.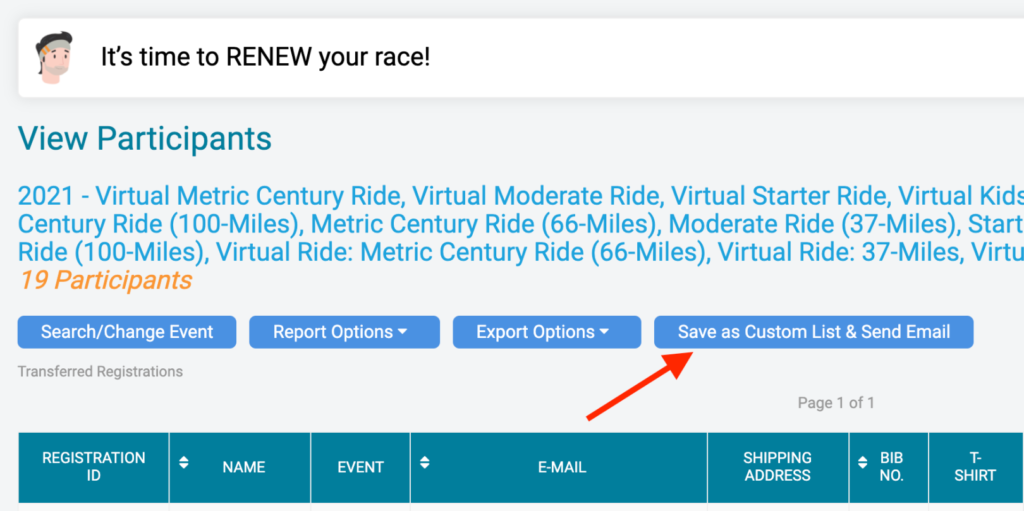 The Send Email page will open with the custom list you just configured already in place for recipients.

You can further segment your recipient list by clicking on the edit icon for recipients.

On the next screen, you can exclude emails from other segments. In the example below, the email will exclude registrants of the Metric Century ride.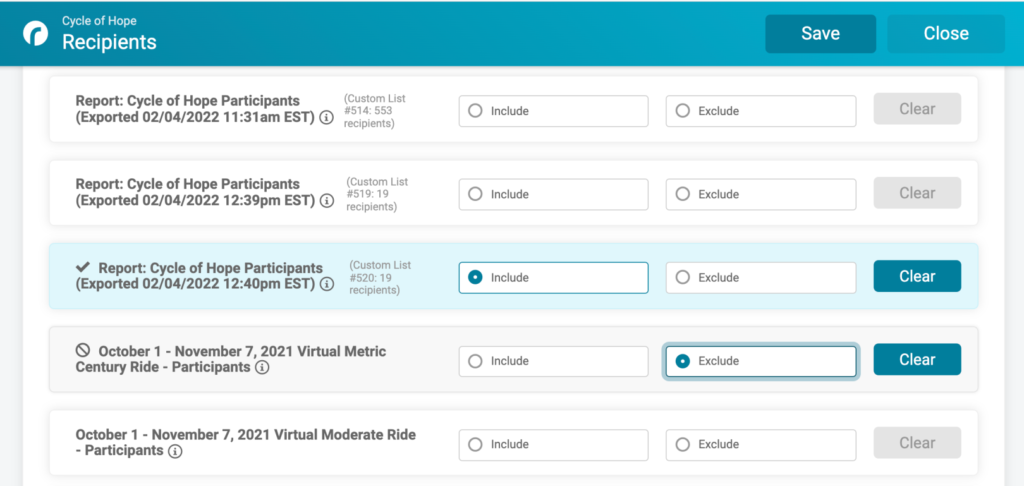 Now that you have your recipients identified, you can design and build your custom email and personalize it with data replacement tags for a beautiful, professional, and helpful email to your peer-to-peer fundraising event registrants.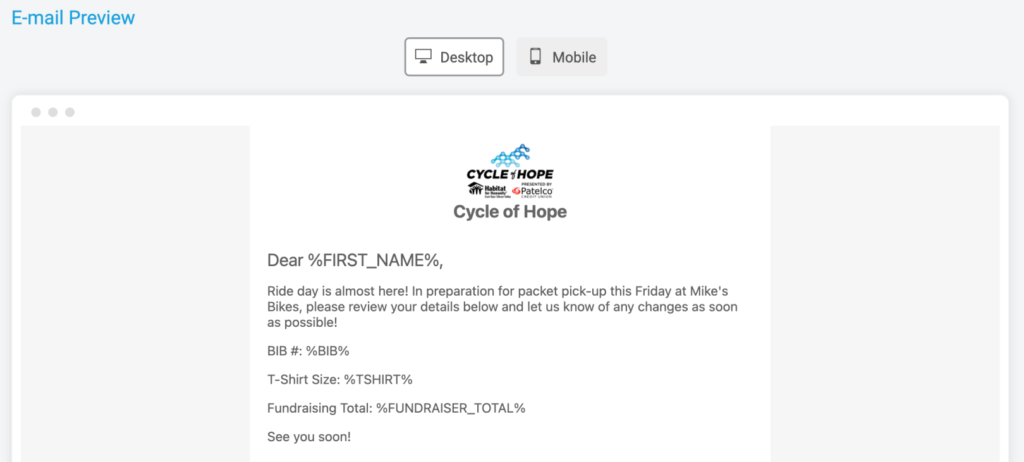 Summary
Over time, we will add this same report export option to other reports in our system that are more contextual. We are working on a new reporting tool for Tickets that this will be integrated with as well.