Last week, we published a blog about exporting participant reports and auto converting them to recipient lists for email marketing. This feature is now available for donations reports, too!
Nonprofits and event organizers can now customize their donations report with filters and search parameters to create segmented contacts lists for targeting communications. With the new Save as Custom List and Send Email feature, the recipient list will automatically populate with your custom donation report and allow the data to be inserted as replacement tags.
To begin, navigate to Donations >> Reports from your peer-to-peer fundraising event dashboard.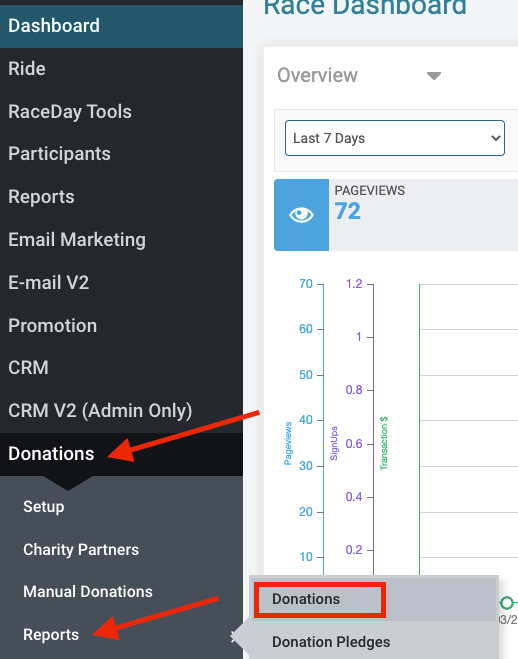 If you wish, you can can add search parameters to customize your donation report. For example, you can adjust start and end dates to find all donations made during a single month by clicking on the Search button and modifying the search fields.

Next, you will click on the Actions button to reveal a dropdown menu of several download and export options. Choose Save as Custom List & Send Email.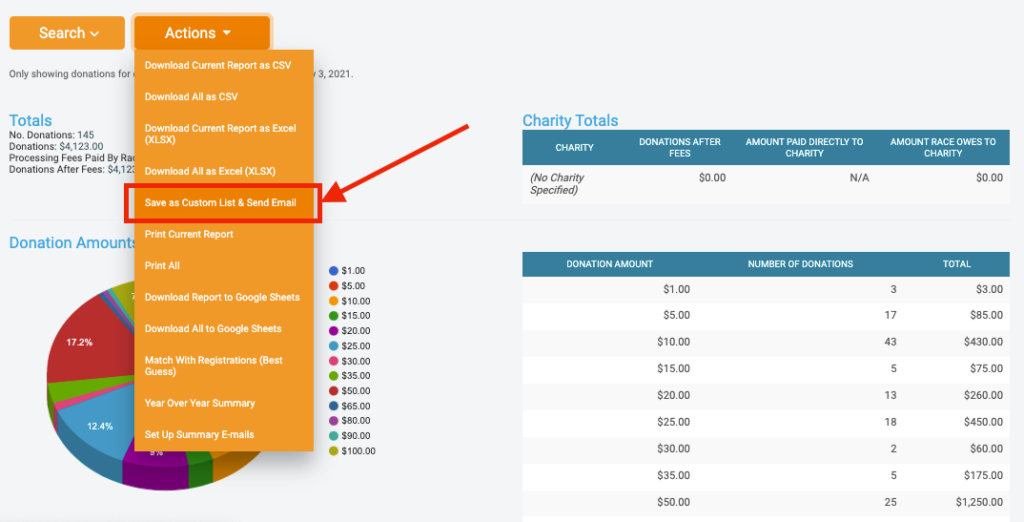 This action will take you automatically to the Email Builder tool where you can add content with quick and easy drag-and-drop functionality. With the email tool, you can also insert data replacement tags within text content blocks from any of the fields included in your exported custom list. Use the "%" symbol as you type in the body of your email to quickly and automatically insert data replacement tags.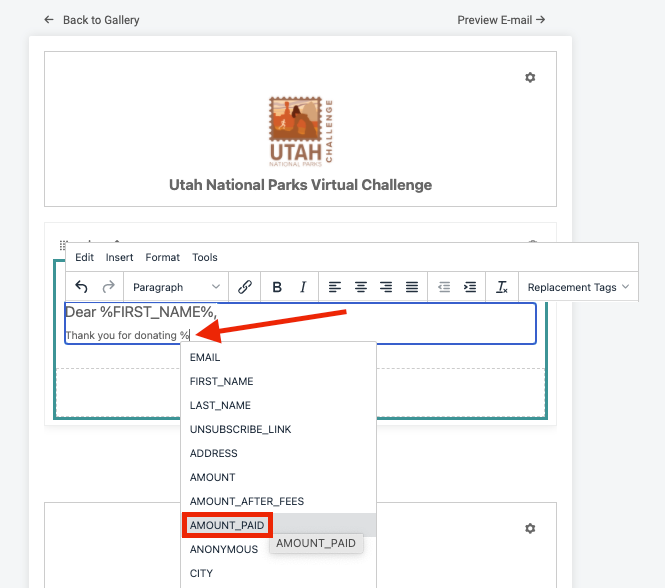 Or, use the dropdown menu for Custom List Placeholders under the Replacement Tags dropdown in your editing toolbar. The screenshot below also shows all of the data fields that are automatically included when you export your donation report to a custom list.
This is another example of how GiveSignup can save you time when creating emails and personalize messaging with the most relevant and helpful information your supporters need and want.