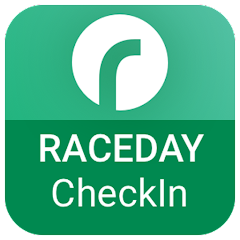 How to Download the CheckIn App
The CheckIn App is available (for free) on the Apple Store and Google Play, under RaceDay CheckIn. Download it to your mobile device!
Key Features of the CheckIn App
Quick CheckIn
With instant options to check in via a QR code, speedy participant search, and the ability to easily check in linked registrations, your process has never been faster. Make race morning lines a distant memory!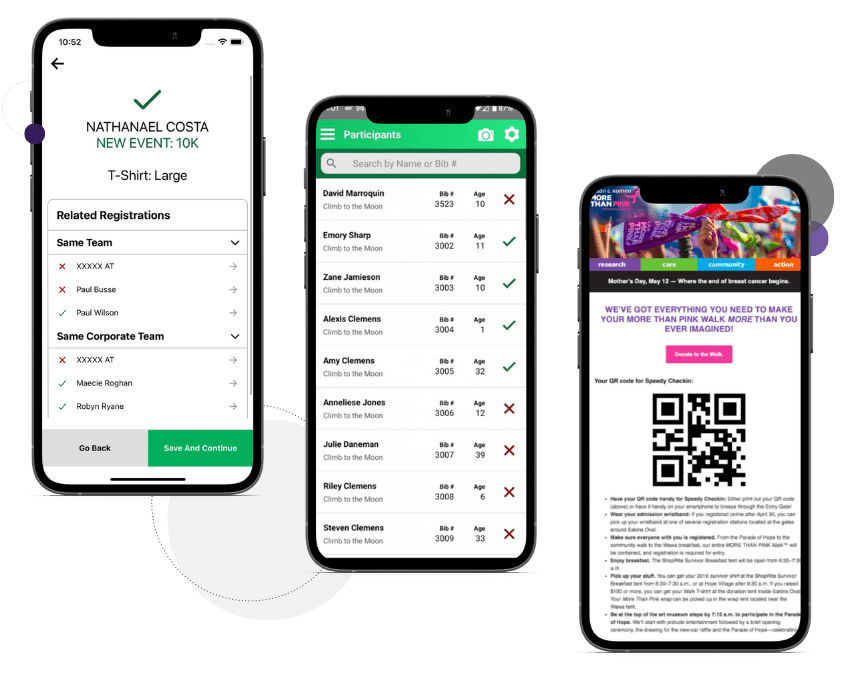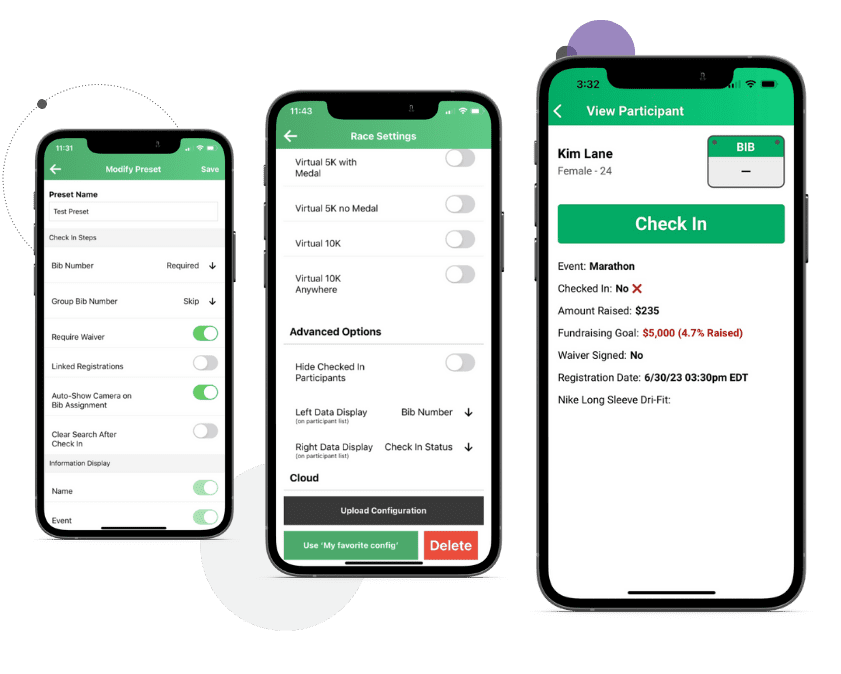 Verify Fundraising Progress
View fundraising progress at check-in to give your fundraisers every last minute to meet their goal. With current data at their fingertips, your on-site team will have the information they need to determine if the fundraiser still owes money in order to participate.
With custom app presets and configurations, you're able to display all the information your staff and volunteers need – and none of the data they don't.

Keep Registration and Donations Open Longer
With automatic syncing between GiveSignup registration, donations, and the CheckIn App, there's no reason to close registration or donations until the gun goes off. Participant registers from their phone in the parking lot? No problem. They'll show up in the CheckIn App by the time they arrive at bib pickup.
Fundraiser receives a crucial last minute donation to get them over their minimum fundraising amount? The app will capture it.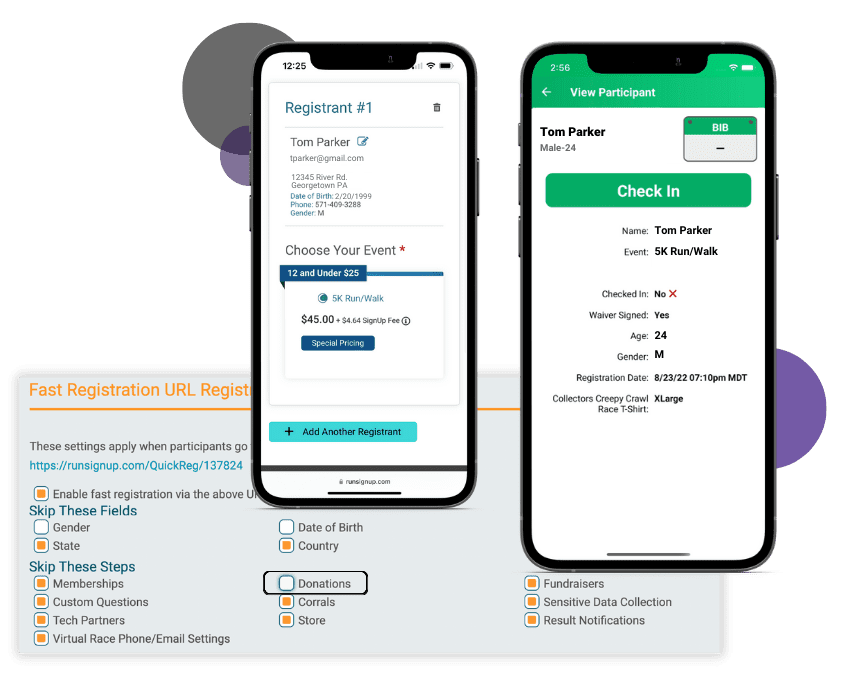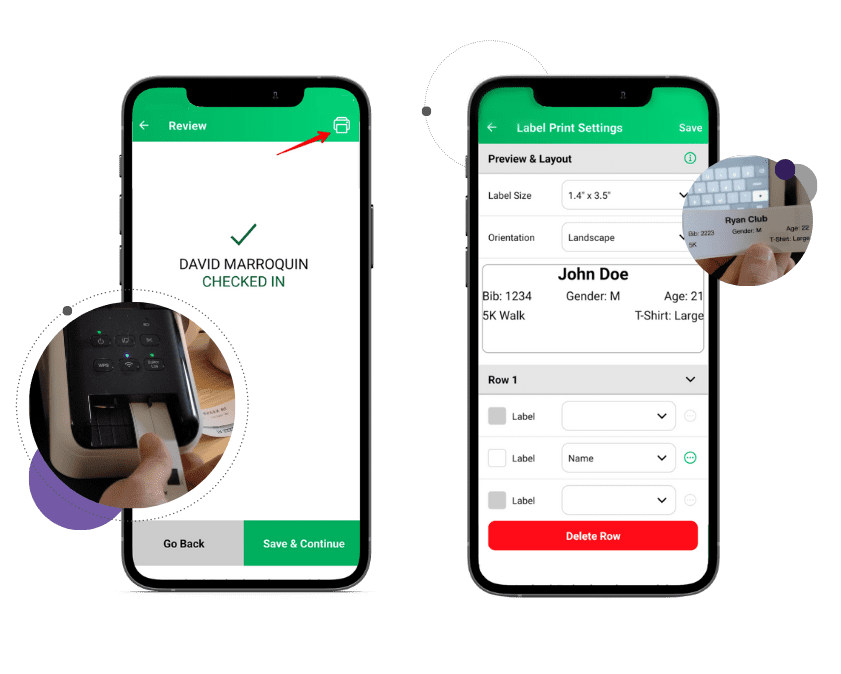 Label Printing Integration
Connect your CheckIn App with a label printer to instantly print bib labels on-site as participants check in.
Volunteer CheckIn
Centralize your race morning data and make your volunteer coordinator happy with volunteer CheckIn from the same easy and intuitive app you use for your participants.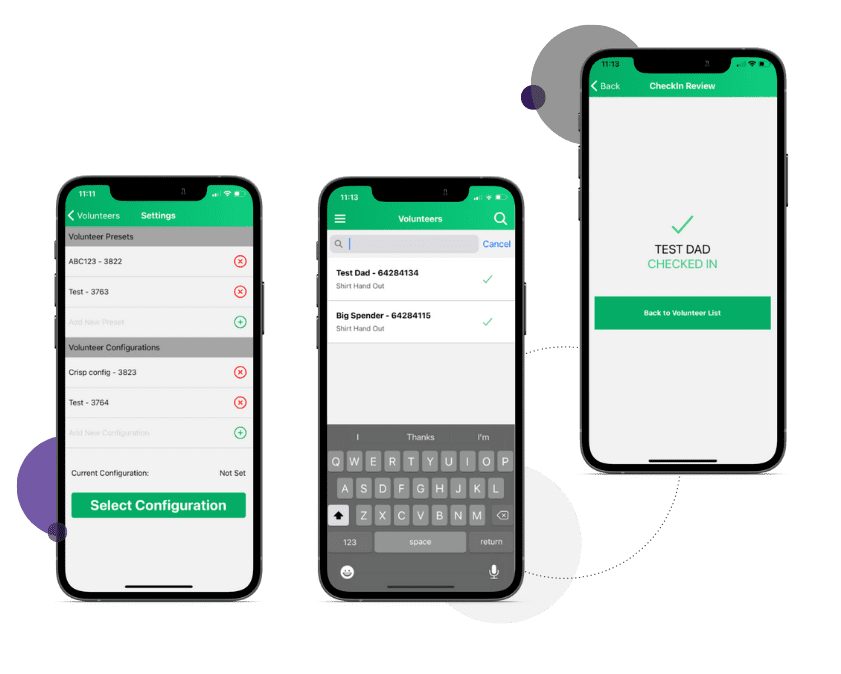 ---
Participant Kiosk Mode
Results Lookup, Medic Tent, and More…
---
Use the Kiosk Mode to serve a variety of purposes where participants and staff can quickly access information like scored results, emergency contact information, and other participant information.
Add Data
---
Organizers and timers can use the app to add data about participants for a wide variety of scenarios – from important health related information to more jovial needs such as contest tracking.
All The Latest Blogs on the CheckIn App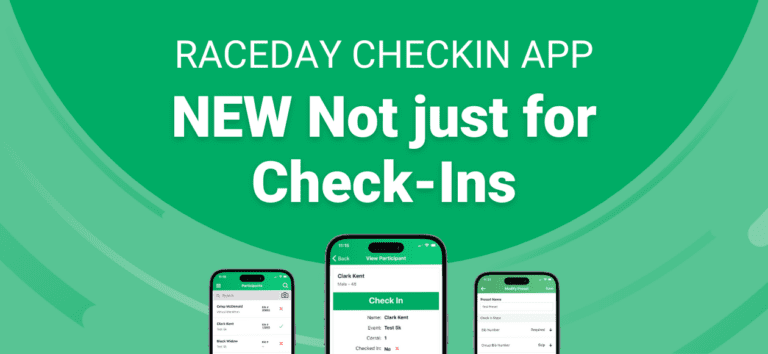 Results Kiosk and Race Day Participant Data Management We are excited to share the latest new features of the CheckIn app. This includes the ability for events to use the app as a dedicated Results Kiosk enabling participants to access their own…
Read More
Show More