Technology for Virtual and Hybrid Events…
GiveSignup's platform allows you to do more than just register participants for your virtual or hybrid event. We are also here with free technology to help you promote your event, create a race experience (from afar), communicate with your participants, and raise money for a cause.
Get Started in 6 Steps
Step 1.
Setup Your Virtual/Hybrid Peer to Peer Event
Review all the key settings and features that you want enabled on GiveSignup for your virtual event, or for a virtual event within your hybrid peer to peer fundraising event.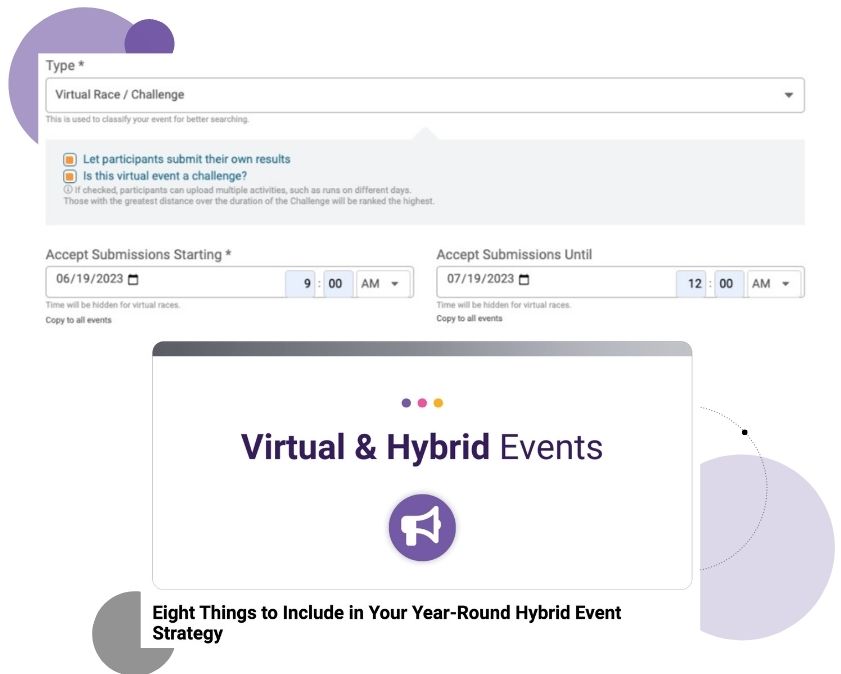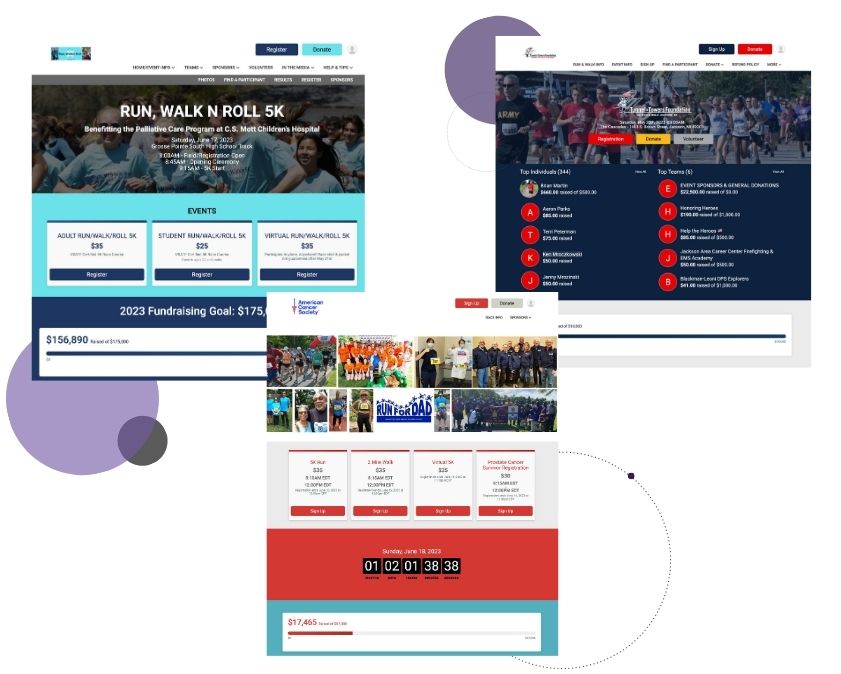 Step 2.
Customize Your Website
Your free peer to peer event website is the digital face of your event. With all the interactions with your participants occurring online, it's more important than ever to make sure your website is interactive and engage.
3. Set Up Donations
Customize your donation appeal to easily collect donations during and outside of registration. Increase giving with a custom donation appeal and levels that tie each donation to the impact of the gift.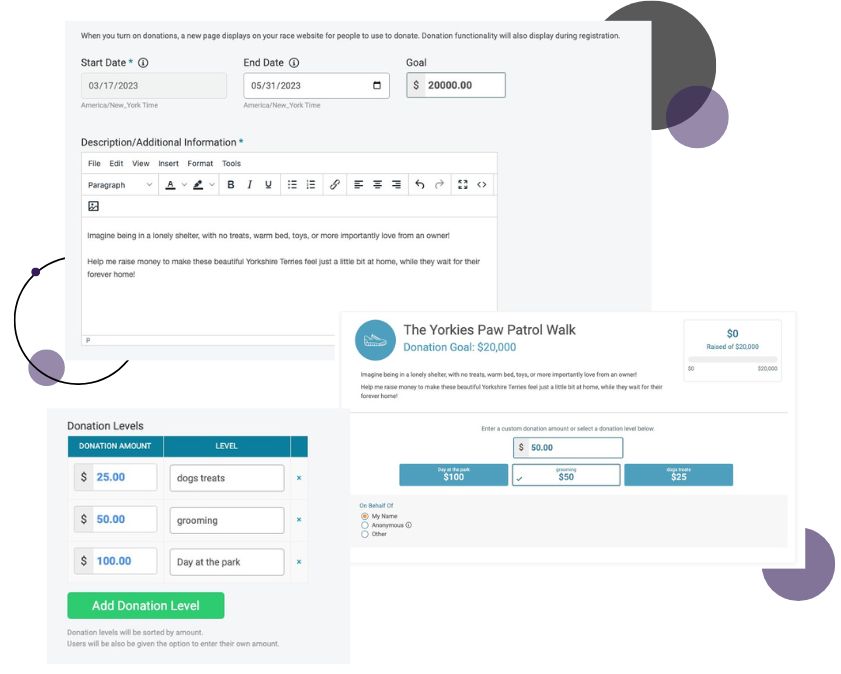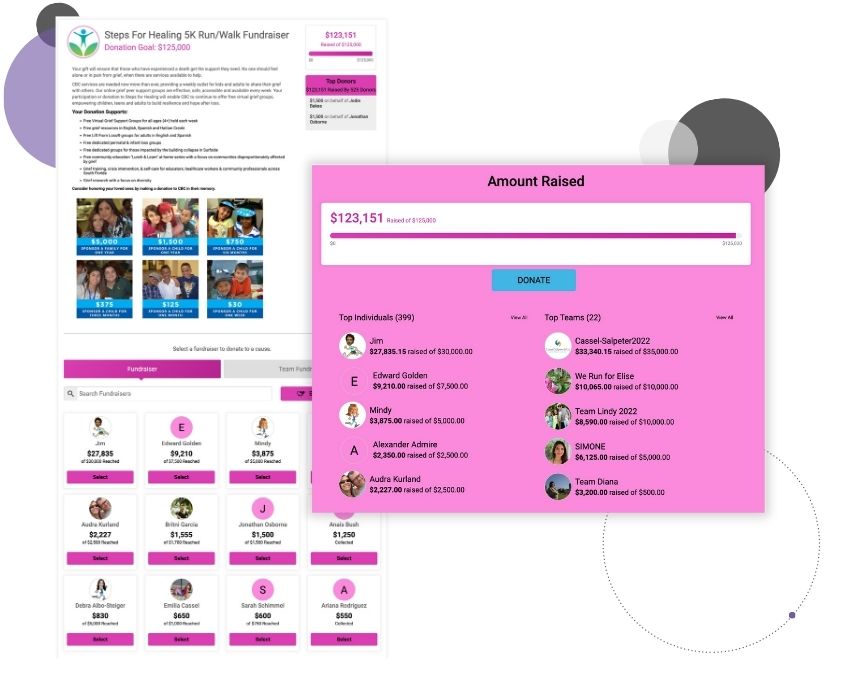 4. Activate Peer to Peer Fundraising
Virtual and hybrid events make great fundraisers because they allow you to bring together supporter from around the country (and the world.) Allow for individual fundraising or team fundraising and learn how to incentivize your fundraiser to raise more.
5. Communicate Clearly
As you prepare for registrations to come in, dive into your free email to help you raise more from promoting your event to sending personalized fundraising updates and tips.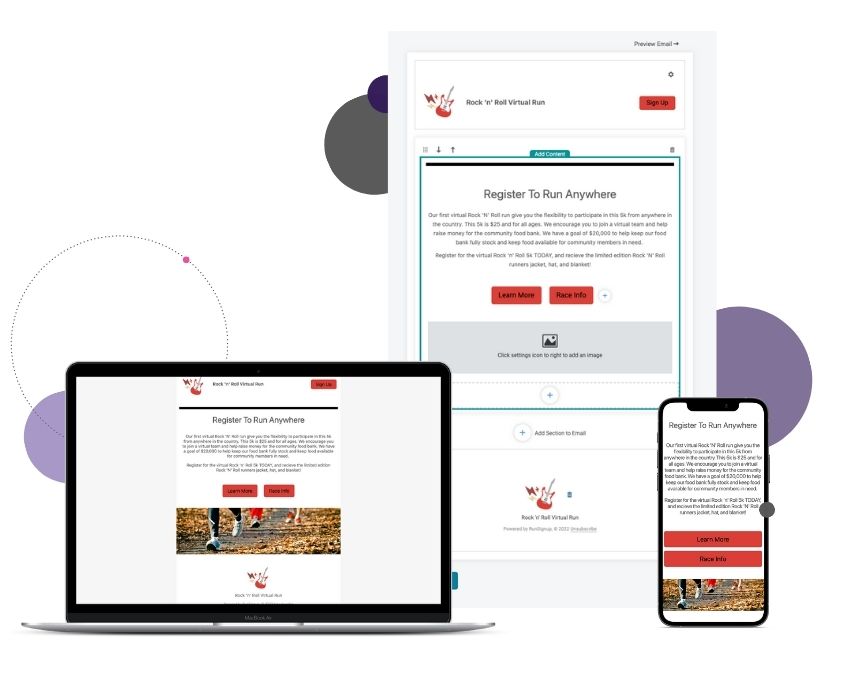 6. Create an Experience
Just because your event is virtual doesn't mean it shouldn't be exciting. Set up virtual challenges, and give a real race atmosphere with digital bibs via RaceDay tools in the dashboard.
10.5% of 2022 Events Were Virtual
5.7% of 2022 Participants Were Virtual
98.2% of 2022 Virtual Events Had Fewer than 500 Participants
Latest Blogs on Virtual and Hybrid Events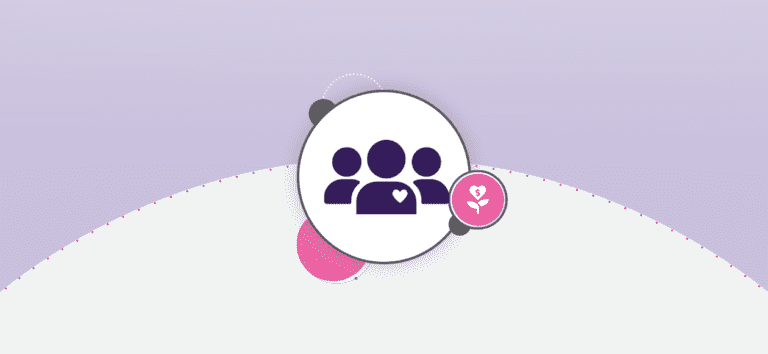 GiveSignup's purpose-built platform offers the option to easily create peer-to-peer events as a perfect way to raise awareness and encourage participation to help reach your events ultimate goal. Check out three examples below that are maximizing the value from our tools and…
Read More
Show More
Customer Spotlight
Pedal Event Fundraisers
Pedal event fundraisers are a fun and creative way to bring supporters together for an indoor cycling event that can easily offer both in-person and virtual options. With GiveSignup's free tools including free Email Marketing, free websites, and integrated fundraising and donations, nonprofits can raise more and engage supporters with a unique and creative pedal fundraising event.
Pedaling 4 Paige

Peleton 4 Parkinsons

Pedal With Purpose