Technology for Stair Climbs
GiveSignup makes is easy to raise more with integrated donations and peer to peer fundraising. But we're also here with free technology to help you manage your entire Stair Climb event from promotion to Event Day.
Boost Registrations. Raise More.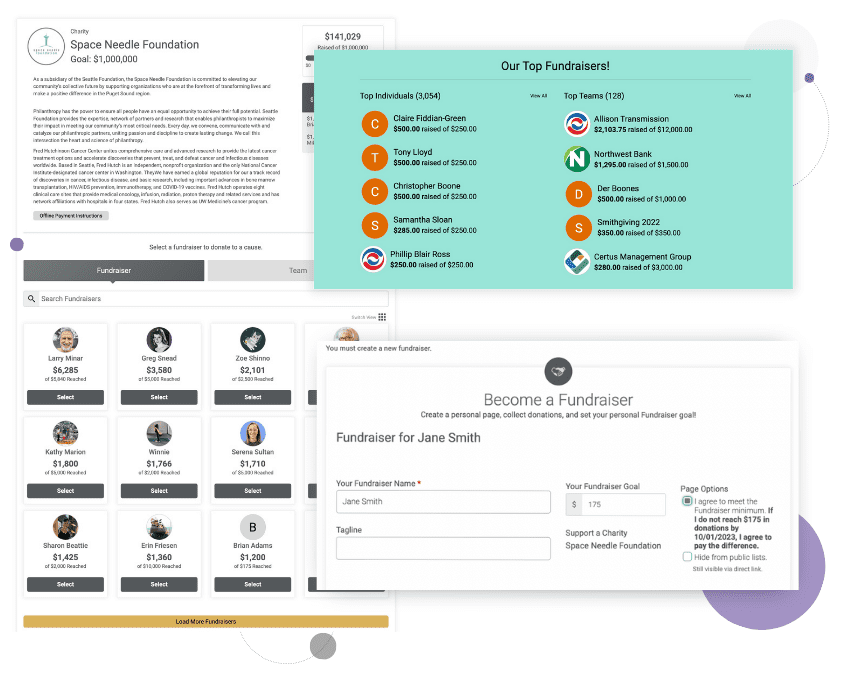 Fundraiser Management
Deliver best in class support to your participants and fundraisers from registration to Event Day
Fundraisers can easily customize & update their pages, view donor reports, and email their contacts with pre-formatted templates
Allow participants to manage their own registrations; for example, update their shirt size until 2 weeks before the event or switch their event
Easily manage participants with profiles that show the supporter's history with your events and quick options to manage & edit their registration or fundraiser
CheckIn App
Instant options to check in via a QR code, participant search, and the ability to check in linked registrations, your process has never been faster.
View fundraising progress at check-in to give your fundraisers every last minute to meet their goal. As data syncs continuously, your on-site team will have the information they need to determine if the fundraiser still needs to raise more money in order to participate.
With custom app presets and configurations, you're able to display all the information your staff and volunteers need – and none of the data they don't.
Easy for staff and volunteers to learn and navigate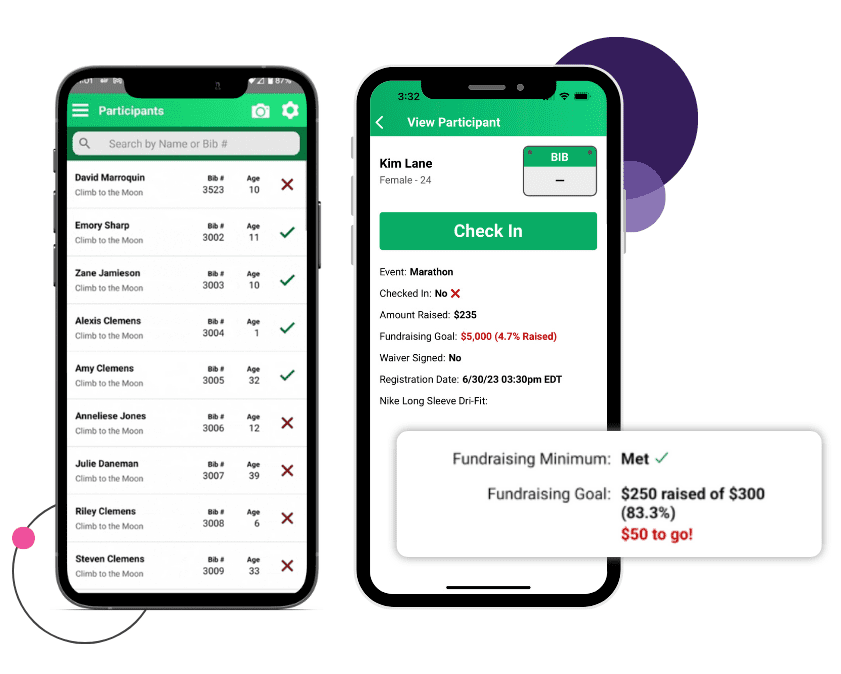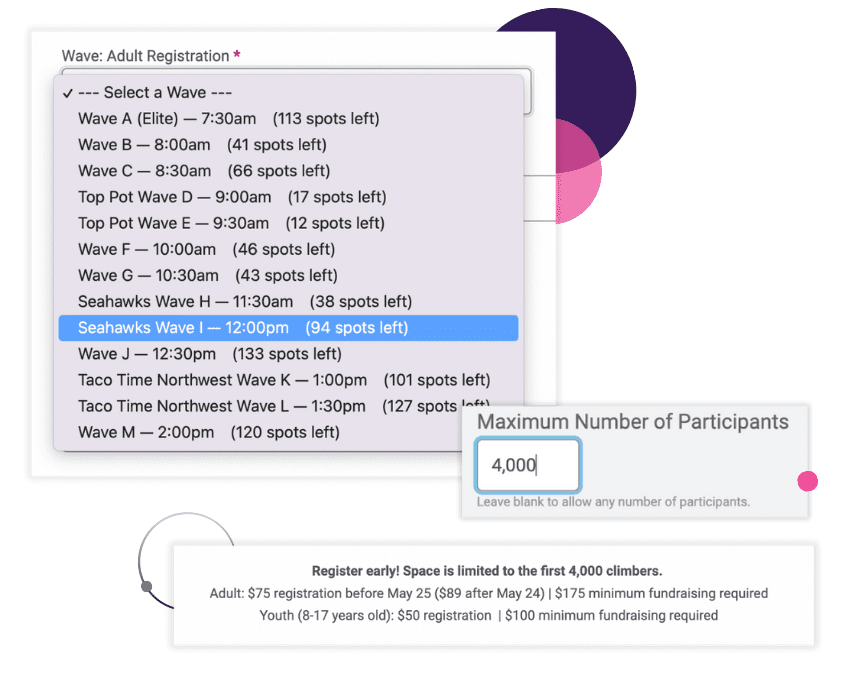 Crowd Management
Narrow staircases require precise coordination to keep everyone safe and ascending. Keep your race day flow steady with participant caps and GiveSignup's built-in corral management tools.

GiveSignup's Corral tool makes it easy to set up wave starts. The wave can be set to assign automatically by estimated finish time at time of registration, assign later, or upload assignments via CSV
Allow fundraisers to choose when they climb by selecting their own time slot, or assign them based on your own criteria
Use participant caps to restrict number of overall fundraisers allowed to register, or cap each individual wave
Keep the Spotlight on your Fundraiser
SPEED ROUND • Learnings in under 2 minutes

Chris Newcomer, fundraising expert, shares his favorite GiveSignup features that will keep your fundraiser at the front and center of your event website.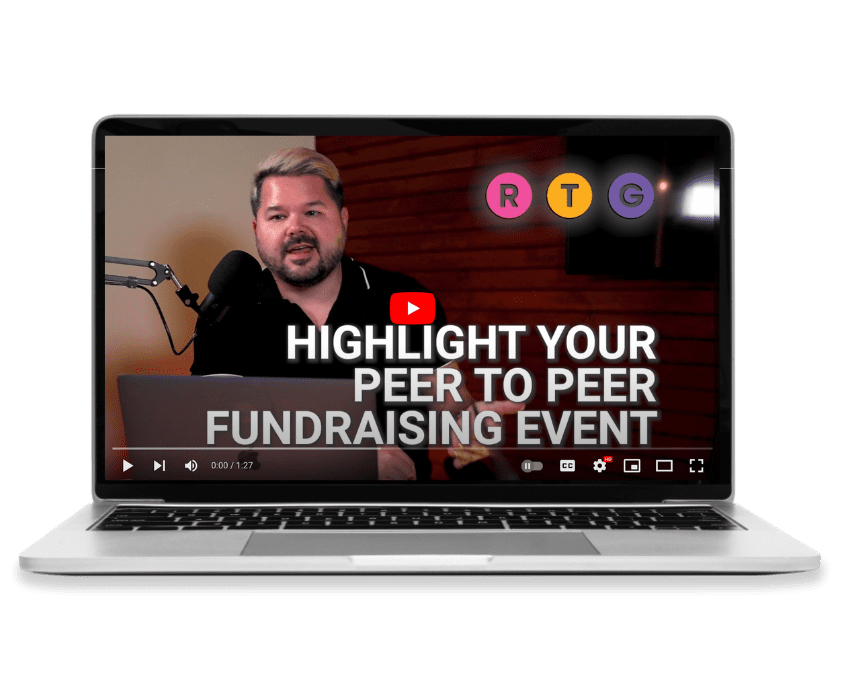 Fast, Accessible Sign Up and Data Collection
GiveSignup registration ensures speedy registration from any device, while guaranteeing you get all the information you need for a successful Stair Climb.
Mobile friendly registration pathway to accommodate the 70% of event website views and 58% of event registrations that take place on a mobile device.
Fast registration with saved profile information for repeat participants.
Multiple choice and open-ended custom questions to allow you to collect more in-depth participant information such as "what is your main reason for participating?"
Options for sensitive data collection.
COPPA compliant; we don't collect personal information like email for minors
Flexible options for signing waivers, with options to require more than one waiver.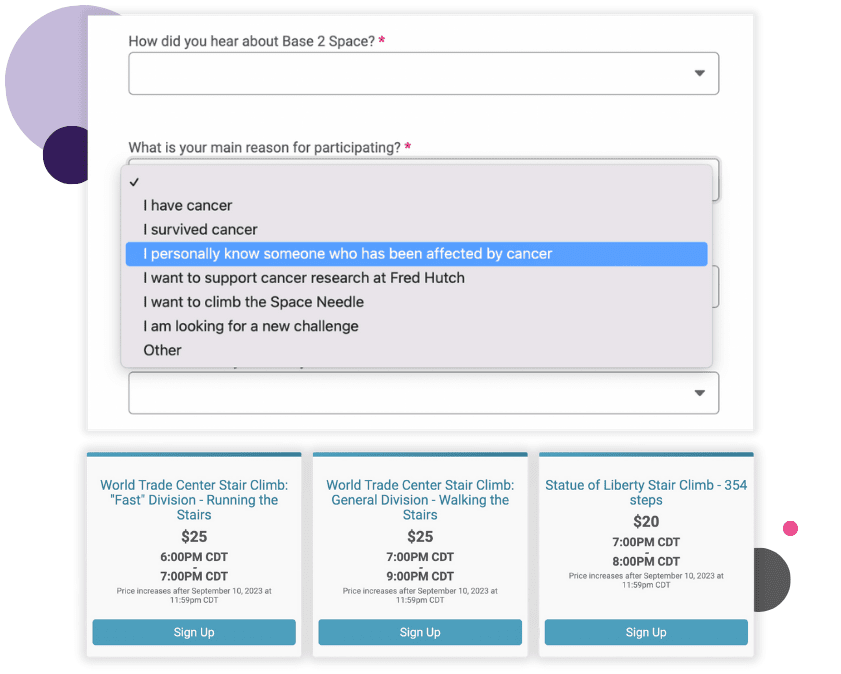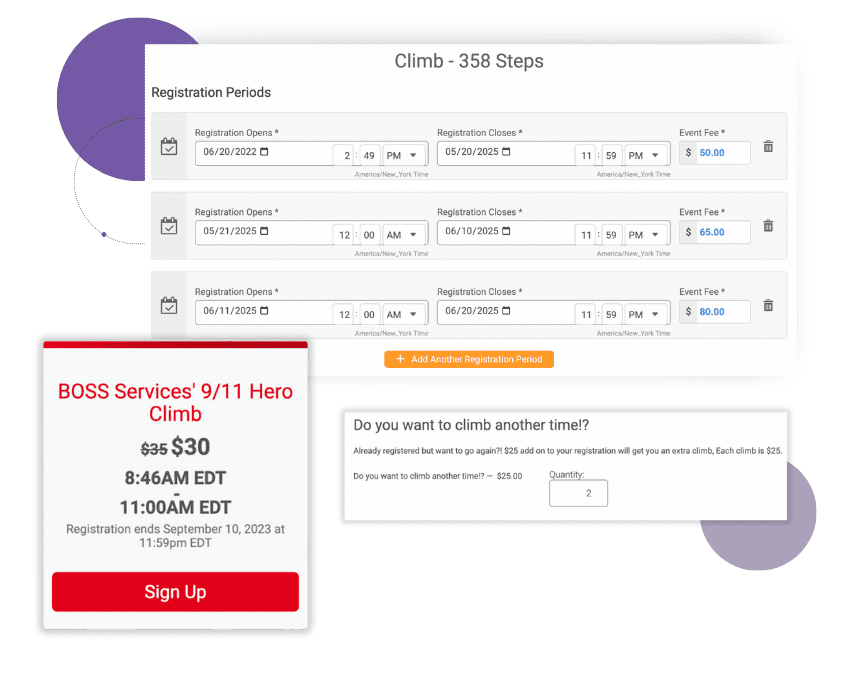 Pricing and Incentives to Raise More…
Take advantage of GiveSignup's powerful integrated pricing tools to increase registration and fundraising dollars. Set up your pricing strategies ahead of time and the system does the rest.
Early-bird discounting with price increases based on date or number of registrations
Multi-person or team discounting to boost group participation
Age-based discounts to drive family-friendly events
Option to automate registration fee refunds to fundraisers when they raise a certain amount
Unlimited coupon codes with full event director control over the discount and parameters
Referral rewards programs to automate refunds for fundraisers who become referrers
Automate discounts to participants who donate above a certain amount when they sign up
Add-on items, allow participants to climb again and purchase additional climbs for reduced pricing
Access and Reporting
Give access to your team and generate, customize, and export the reports that you need.
Options to give full, non-financial, and/or partial access (i.e. only access to Email and Website)
Give as many people access to your event as you want – we'll never charge for access or user seats; GiveSignup is FREE event technology
Choose from hundreds of data fields to view all of your data in one place: participation, team, and fundraiser details are easy to report on from a single report
Easy export options to get your data into spreadsheets and other systems your nonprofit uses
You own your data; we never market other events to your participants and fundraisers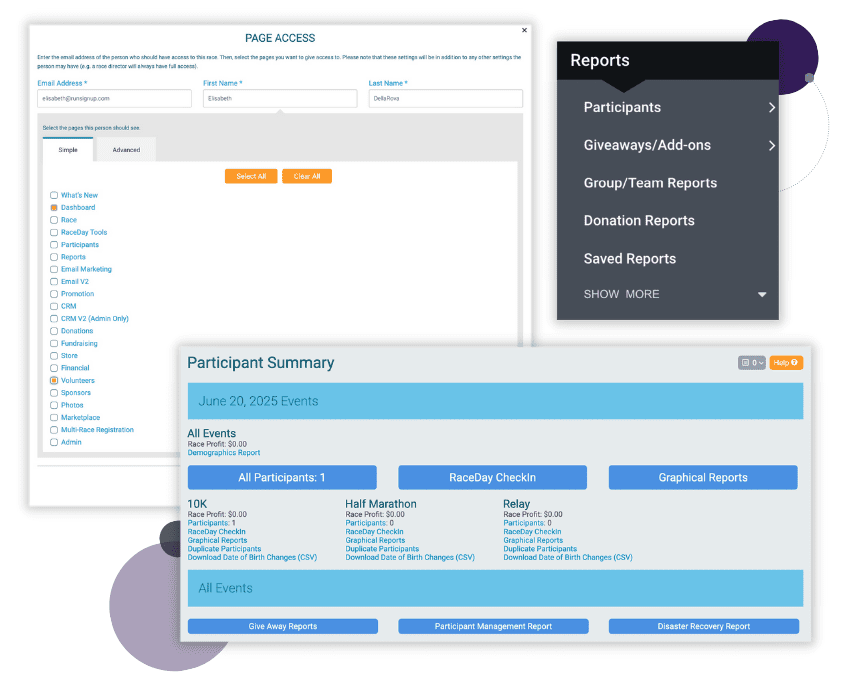 More Than Just Peer to Peer Fundraising Events
GiveSignup knows it takes more than just a powerful registration provider to deliver a successful stair climb fundraiser. We build software and technology that are essential for events to raise more and deliver a memorable event day experience.
Bfit Challenge
The Bfit Challenge powered by National Guard features a run, walk, step challenge that invites first responders and anyone else to join together, raise awareness around health and fitness, and support first responder charities. This one-of-a-kind community event is organized by the Boston Bruins Foundation (BBF) and takes place at TD Stadium in downtown Boston.
66% increase in registration

1,106 Individual Fundraisers

$360,000 Raised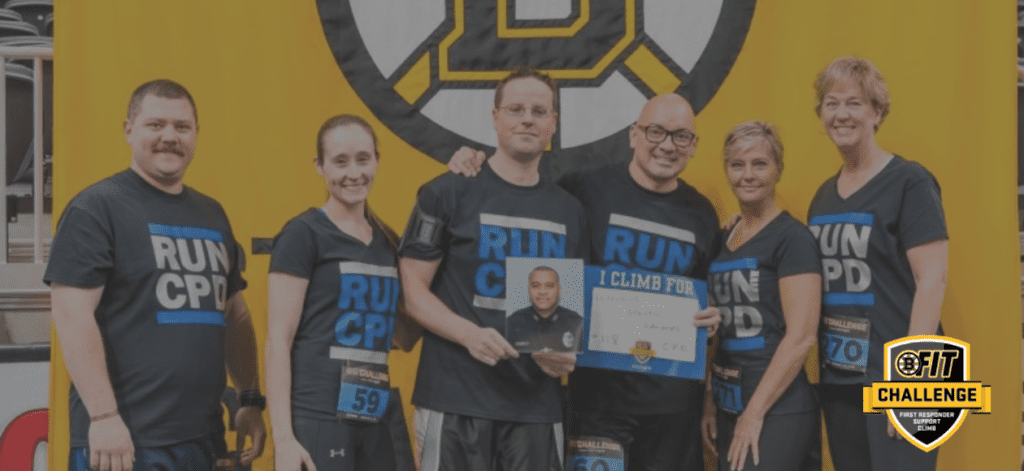 Most Recent Blogs on Peer-to-Peer Fundraising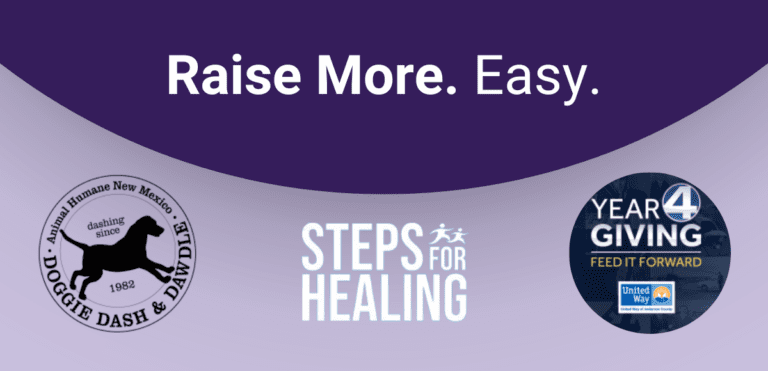 GiveSignup is designed to help nonprofits raise more through events. Aside from registration and fundraising tools, our all-in-one platform provides nonprofits with with the technology to support your entire event and help your staff, volunteers, and fundraisers along the way. See how…
Read More
Show More