As we enter a new year, we are producing multiple blogs that give a full a 2021 business recap, 2021 RaceDay Recap, a Product Roadmap for 2022, our Vision for 2022 and Beyond, and this one – which recaps our major technology advancements for our customers in 2021.
2021 was the start of a return to events, and our development team delivered hundreds of new features and improvements to help our nonprofit customers get back to fundraising events and raising more money. We did 2,160 software releases in the past 12 months. That is an average of 5.9 releases per day, with as many as 34 releases in a single day. Each release is a new deployment to our entire system so that every nonprofit customer benefits from new features and technology upgrades — for free!
We grew our development team this year with some key additions:
New Developer for Marketing, Email & Promotion Platform – Jenn Levas
New Developer for GiveSignup – Joseph Kotzker
New Developer for Finance Platform – Michael Lindeboom
New Developer for GiveSignup – Neveo Harrison
New Lead DevOps Engineer – Kristian Decker
New EventDay Developer – Chelsea Crisp
We continue to invest in our university program with four development interns who joined us this past summer — Luke LaValva, Laura Bucchieri, Chelsea Crisp, and Nathan Morrisson — all of whom have made some great contributions. Chelsea Crisp joined our team full time and is part of our EventDay team.
Our zero-downtime streak of five years, nine months, and one day (inclusive of maintenance) of the GiveSignup | RunSignup system came to an end at 4:16 p.m. EST on June 28, 2021. It lasted for four minutes before we were fully operational again. The last time the system was unavailable was October 27, 2015. We continue to spend a lot of time and resources to provide a continuously updated and available system with high security for our customers. While we were disappointed that we couldn't keep our 100% availability streak alive, when the big December 7 AWS outage took down major sites like TicketMaster, Netflix, and more, GiveSignup remained available.
This blog details some of the key releases we made in 2021: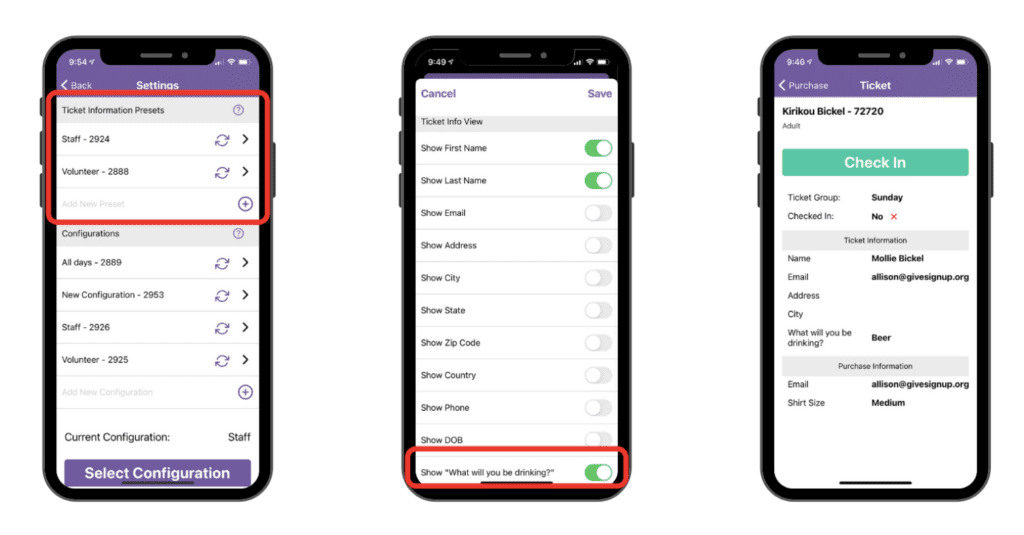 Ticket transfers that allow attendees to transfer their own tickets to a different time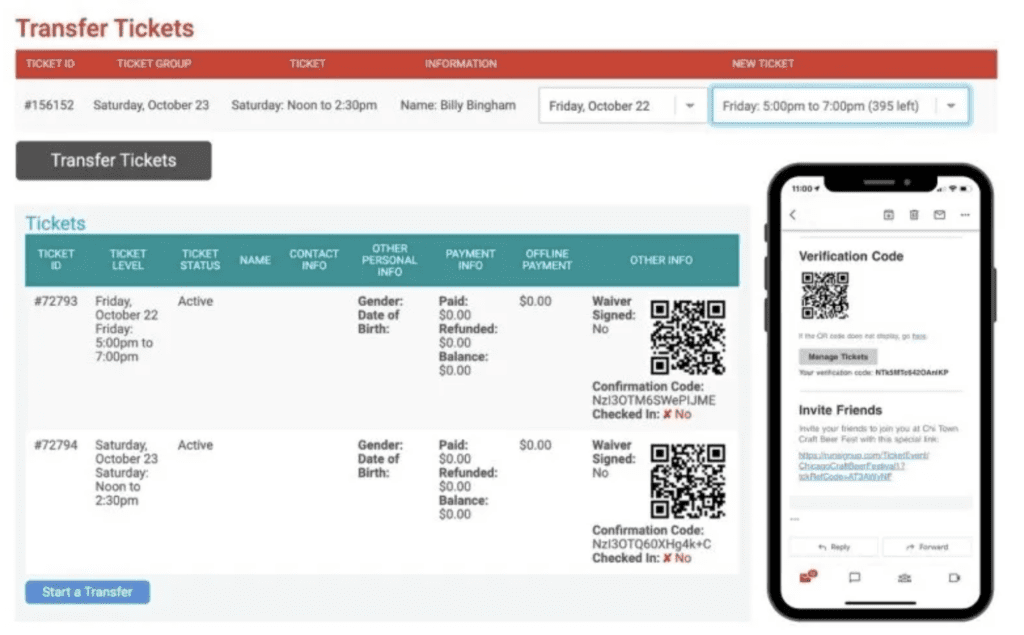 Photos for Ticket Events

Infrastructure to handle hundreds of millions of photos
Redesigned user experience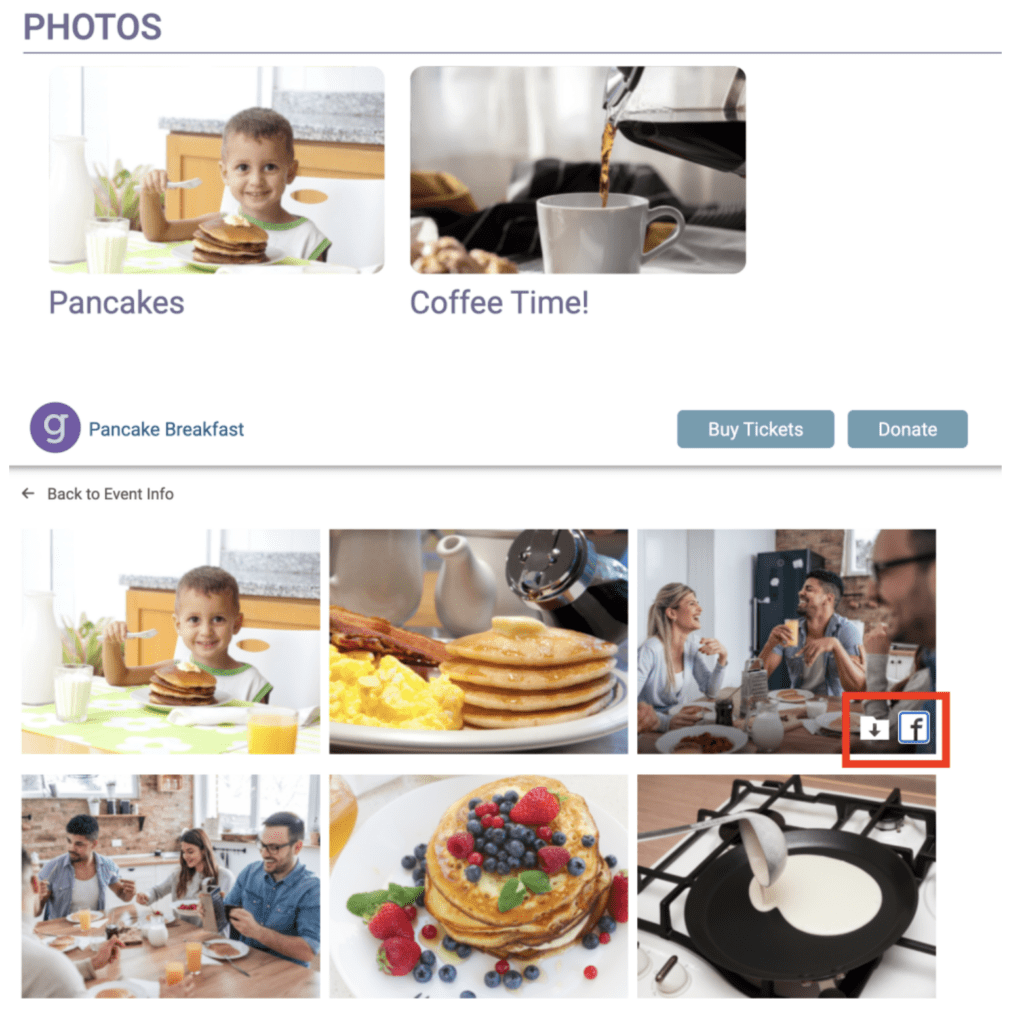 Import tickets

Manually add offline ticket purchases
Upload a CSV of offline ticket purchases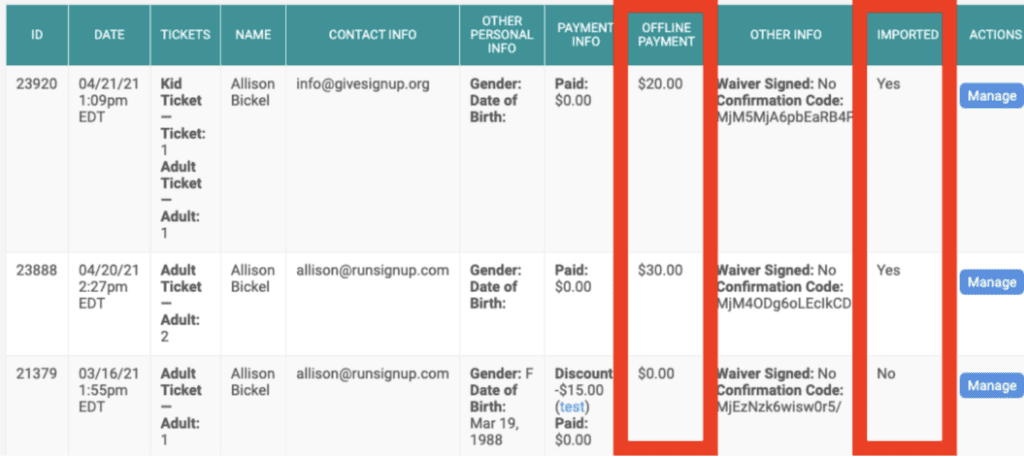 More referral reward features

Add a referral code
Assign referral code to existing purchases
Manually add referred purchase

Non-financial access
Open API for Ticket Events

Information collection fields added
Custom questions and checkin status added
Store purchases added

Hide past ticket groups
Ticket sales closed message
Updates to Ticket Event Director Notifications

Add recipient emails per notification
Update Reply To email address
Add notification for Tickets Purchased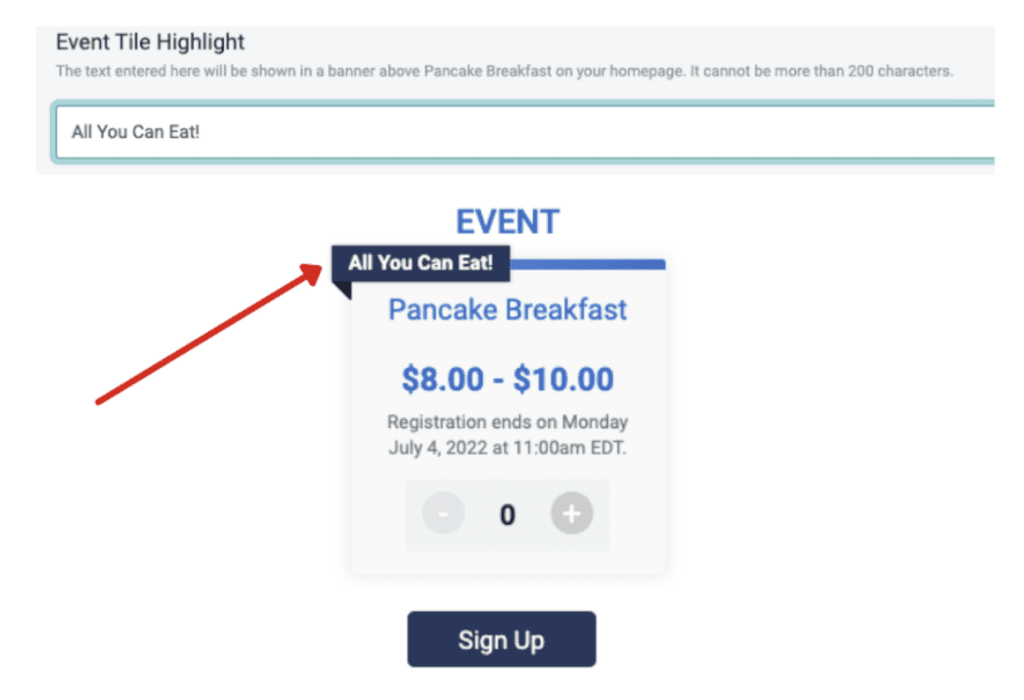 Event Highlight for Ticket Groups
Show price increases on ticket tiles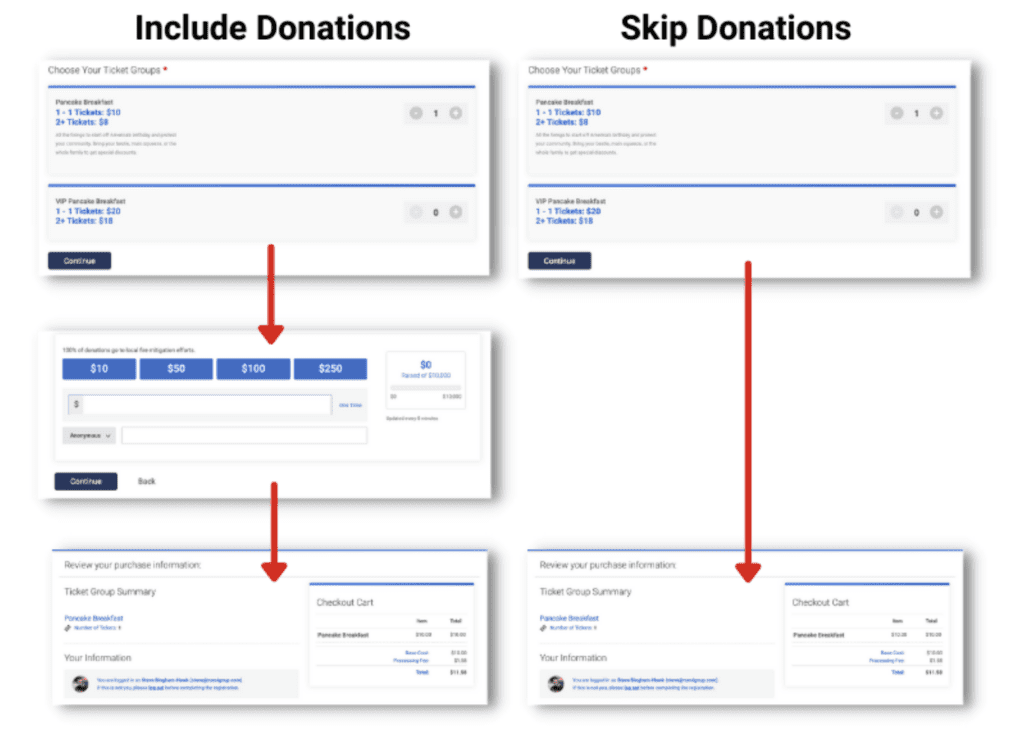 Show ticket purchase data in Individual Ticket Report
Peer-to-Peer Fundraising Events
New Photo Platform

Infrastructure to handle hundreds of millions of photos
Redesigned user experience
Participant Uploads
Improved auto-tagging with new bib image recognition from Tagily
Team photo albums
Integration of photos with results
Sponsor logo watermarks
Photo API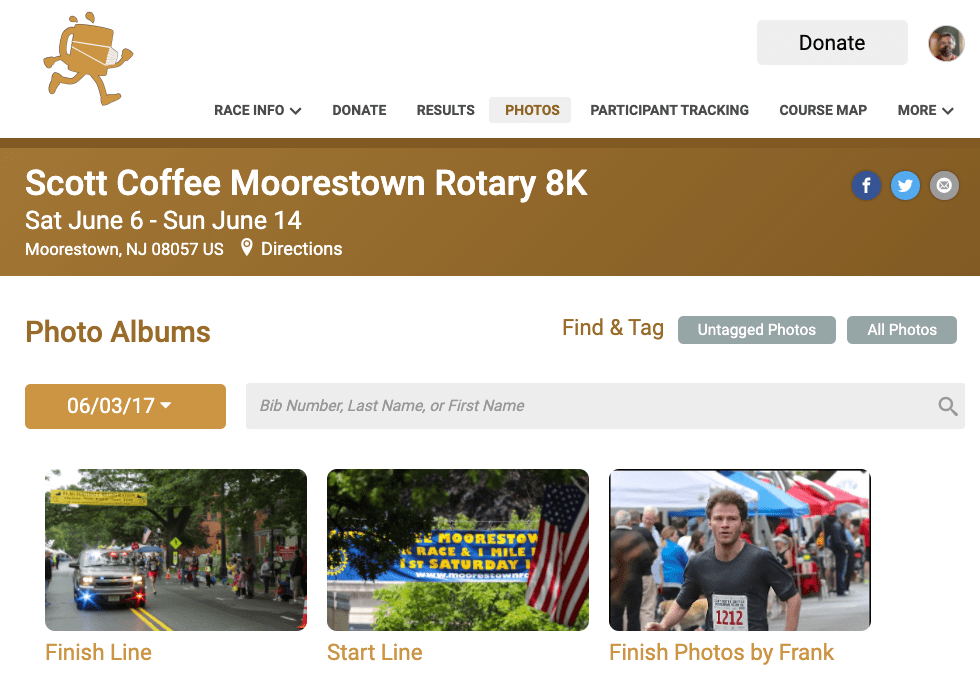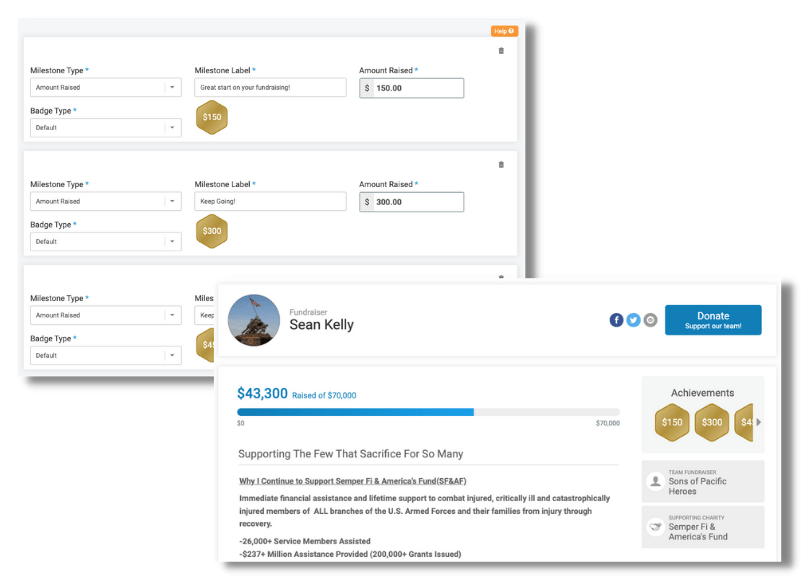 Just Accept Donations and Fundraising Campaigns
Embeddable donation forms for your nonprofit's website
Fundraiser slideshows

Add a default slideshow for fundraisers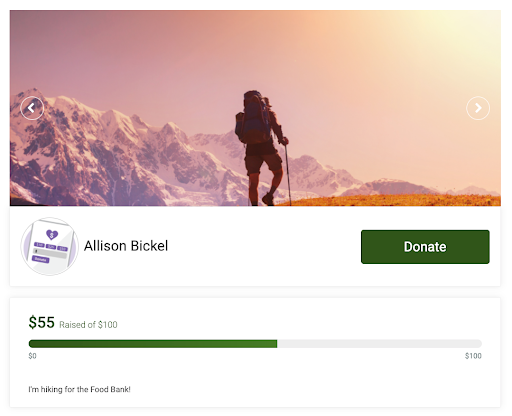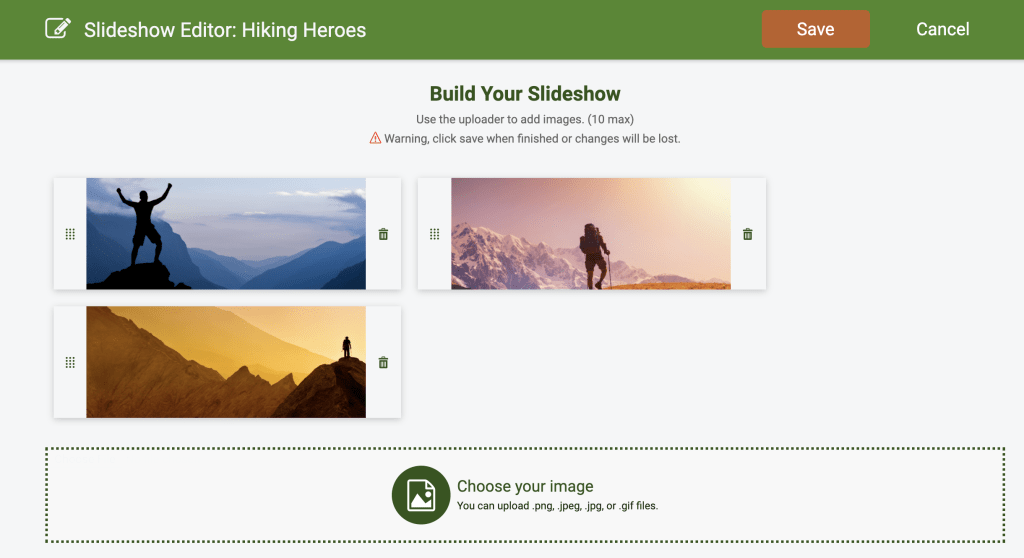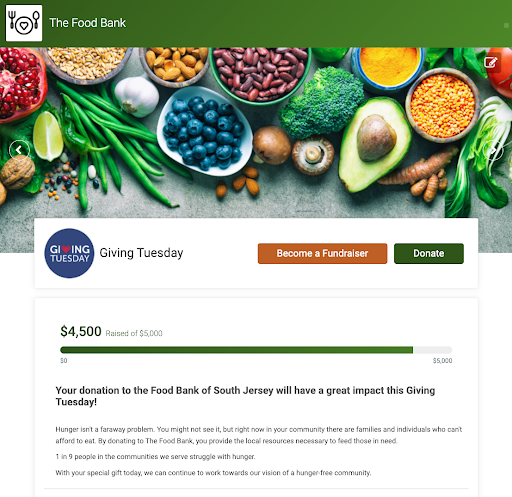 Fundraising Campaign Wizard
Dashboard analytics
Sort donation level orders
New filters added to donation website reports
Attribute manual donations to campaigns and fundraisers
Require campaign donations to be attributed to a fundraiser
Free Email Marketing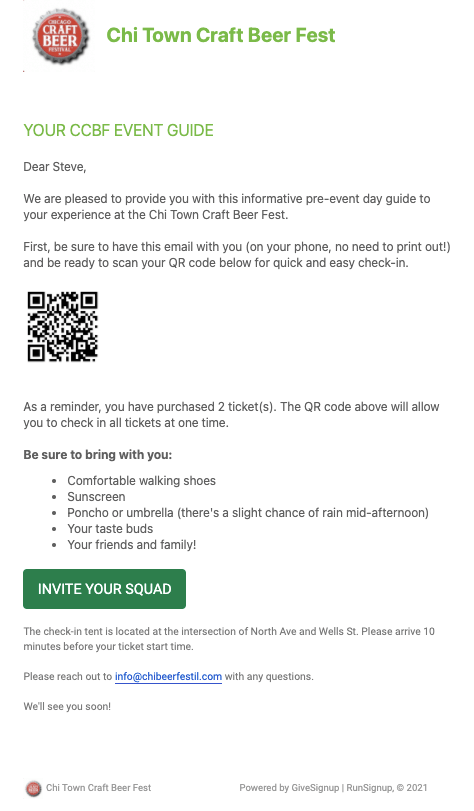 Free Websites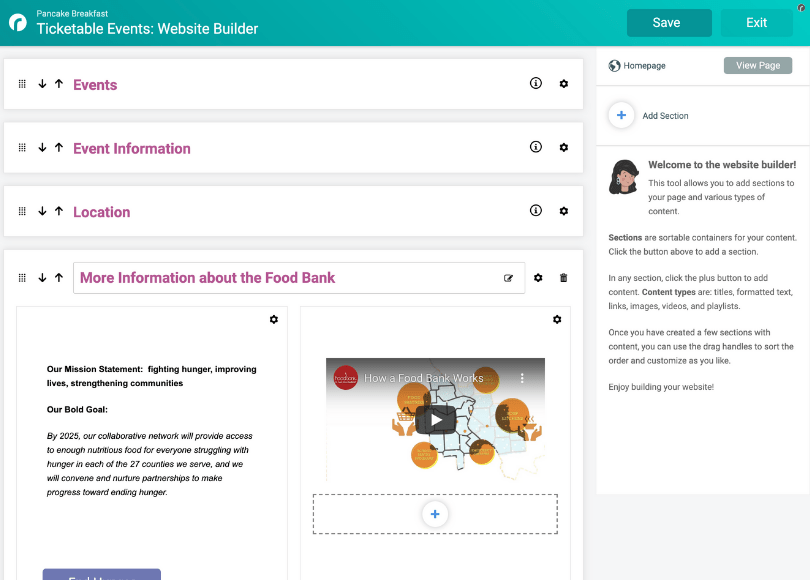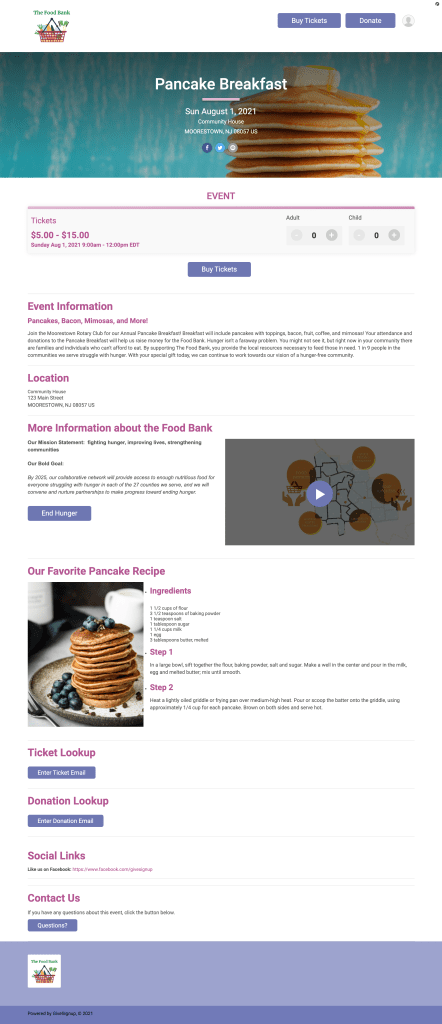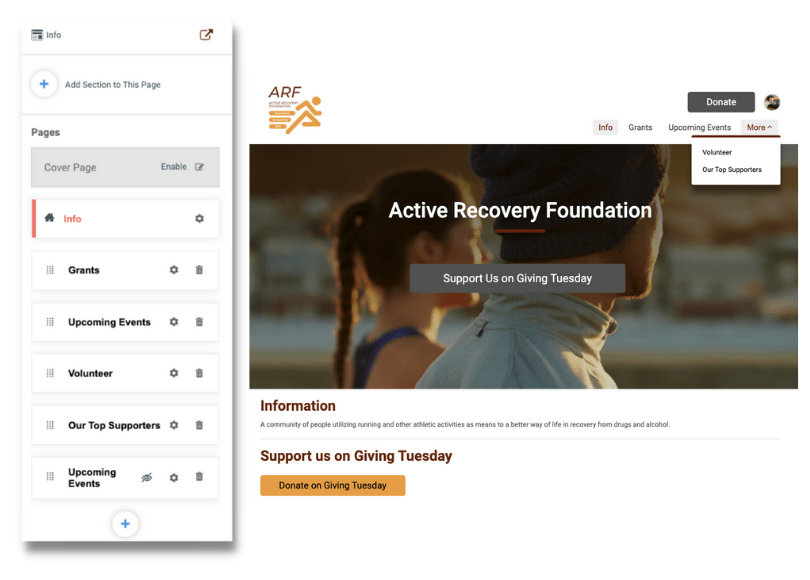 Custom footer for donation websites
Custom footer for ticket event websites
New default color schemes
And More!
Payment Account Reporting
Solutions to Facebook Ads platform changes
Summary
We couldn't be happier to witness the return to fundraising events, and we're even prouder to be the chosen solution that nonprofits use to help them streamline their processes, provide more opportunities and better experiences with their supporters, and most importantly, continue to grow fundraising revenue that directly impacts their critical missions. And while we have enhanced the way nonprofits host fundraising events and raise money — with FREE, sophisticated, next-generation technology that is constantly improving — we're just getting started. You can count on us to continue to put in the work to make even more improvements to our software and develop more transformative capabilities for nonprofits.
We are so excited about upcoming improvements and new product releases in 2022, so be on the lookout for our 2022 product roadmap coming very soon in the new year!